The razor-sharp technology
made by people
Our founders brought together a group of experts to create the technology that helps people find online conversations that truly matter.
Today, SentiOne is analysing billions of online discussions. We provide social listening and online management solution tried by over 15000 companies.
Open positions
Sorry no job offers at the moment :(
Recruitment process
Your application

Resume
verification

HR Interview

Meet your future
Team Leader

Meet our founders

Welcome
to the team!
What we care about
We are engaged in cutting-edge research projects and never seize to question the status quo because we want to make an actual contribution to the future world of computer science. We share core values that are Curiosity, Drive, Unity. As a team, we've created space to develop our unique talents and exchange knowledge.
We respect each other and trust each other's judgment when it comes to work but also spend time having lots of fun together.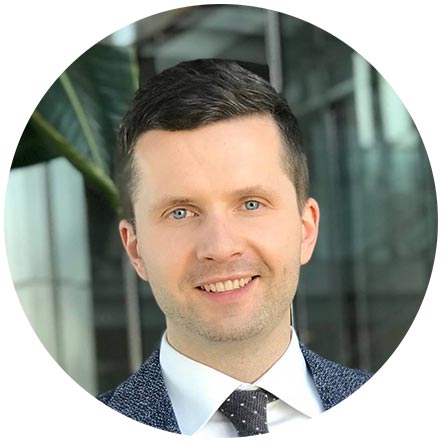 What you'll get (with the great team on top)
DEVELOPMENT & LEARNING
Our CxOs are always available as we develop within a flat structure. We create the opportunity to work on the unique product, up-to-date with the latest technologies. For each of our departments, we have a training budget, you just choose where to go - Australia, Lizbon, Warsaw, Ibiza?
FRIENDLY ENVIRONMENT
We believe in relaxed atmosphere and flexible working hours. There are chill rooms with Xbox/PlayStation, TVs, board games, etc. And our integration events are surely the ones to remember!
TOP-NOTCH EQUIPMENT
We provide everything you need - laptop or powerful workstation. You have a say in choosing OS, keyboard and mouse, big desk, comfortable chair, monitors...
HEALTH & SPORTS
Private medical care covered in 100%. Plus MultiSport card and people who like to work out. Climbing, sailing, snowboard, gym? You will always find a training partner!
Where we make the magic happen
Our offices have eye-catching design, great localisations, and are supplied with coffee, snacks, fresh fruit, beverages. We celebrate meals together by the big table and organise get-togethers practically every week.
Gdańsk, Poland
ul. Lęborska 3b
Warszawa, Poland
ul. Grójecka 5
Prague, Czech Republic
Koperníkova 2204/10
Budapest, Hungary
ImpactHub Budapest 1053
Munich, Germany
Leopoldstraße 154
Eindhoven, The Netherlands
Scherpakkerweg 6