Automated tests
Automatically test your bot conversations to ensure high performance
Forget manual testing! Use automated tests to check if your bot is able to provide answers to customer queries
REQUEST DEMO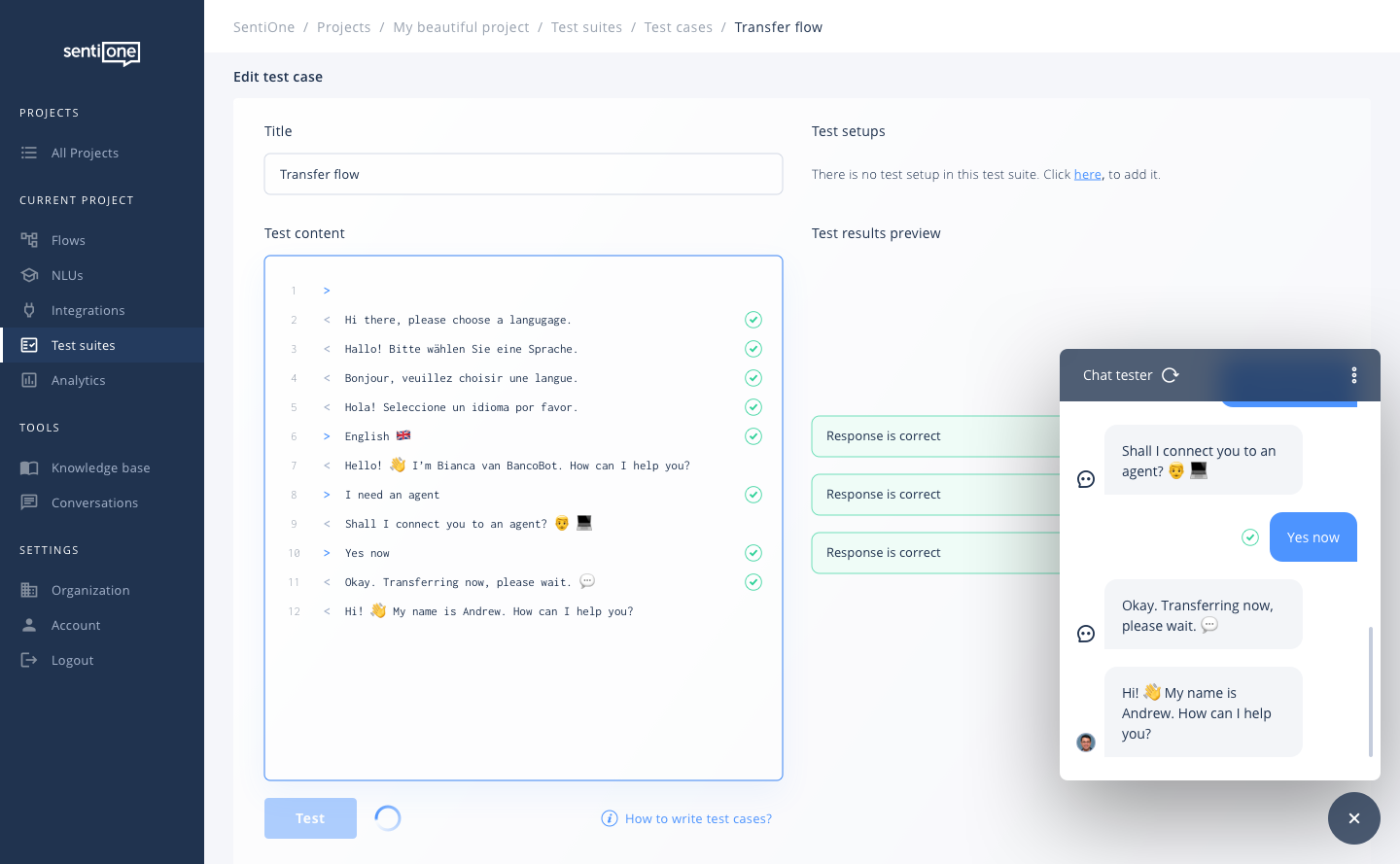 Automatically check how good your bot is at recognizing your clients' intent
Easy to run tests. Run them regularly to improve bot maintenance.

SentiOne Automate comes with a built-in bot testing feature. No need to use external tools!

Test every conversation scenario automatically. Save conversations from the built-in chat tester or use real-life interactions with clients to make sure your bot can handle all use cases.

Use standardized tests. Categorize them into topic suites to easily manage your testing scenarios.

Choose from end-to-end testing or data mockups. Use SentiOne Automate to test your bot with real responses from integrated tools or create mockups.
Test your bot inside out to guarantee smooth performance
External integrations
Put all of your bot's features to the test. External integrations, analytical tags, commands, knowledge base items...you name it! Choose between wildcards and regular expressions. Use existing conversations to create new tests quickly – no need to write them over and over again.
Built-in conversation analytics module
Use the built-in conversation analytics module to write tests directly on the platform or import tests from a .txt file.
Improve collaboration
Improve collaboration by adding comments to every test case.
Implement your bots faster
Implement your bots faster by running multiple test scenarios at once. Select a complete test suite so you don't have to run each test seperately.
Interpret the results
Interpret the results easily. All test cases will be marked as pass/fail along with detailed information so you can quickly fix any erros.
Export your tests
Export your tests in an .xls file and grant easy access for anyone within your organization.
REQUEST DEMO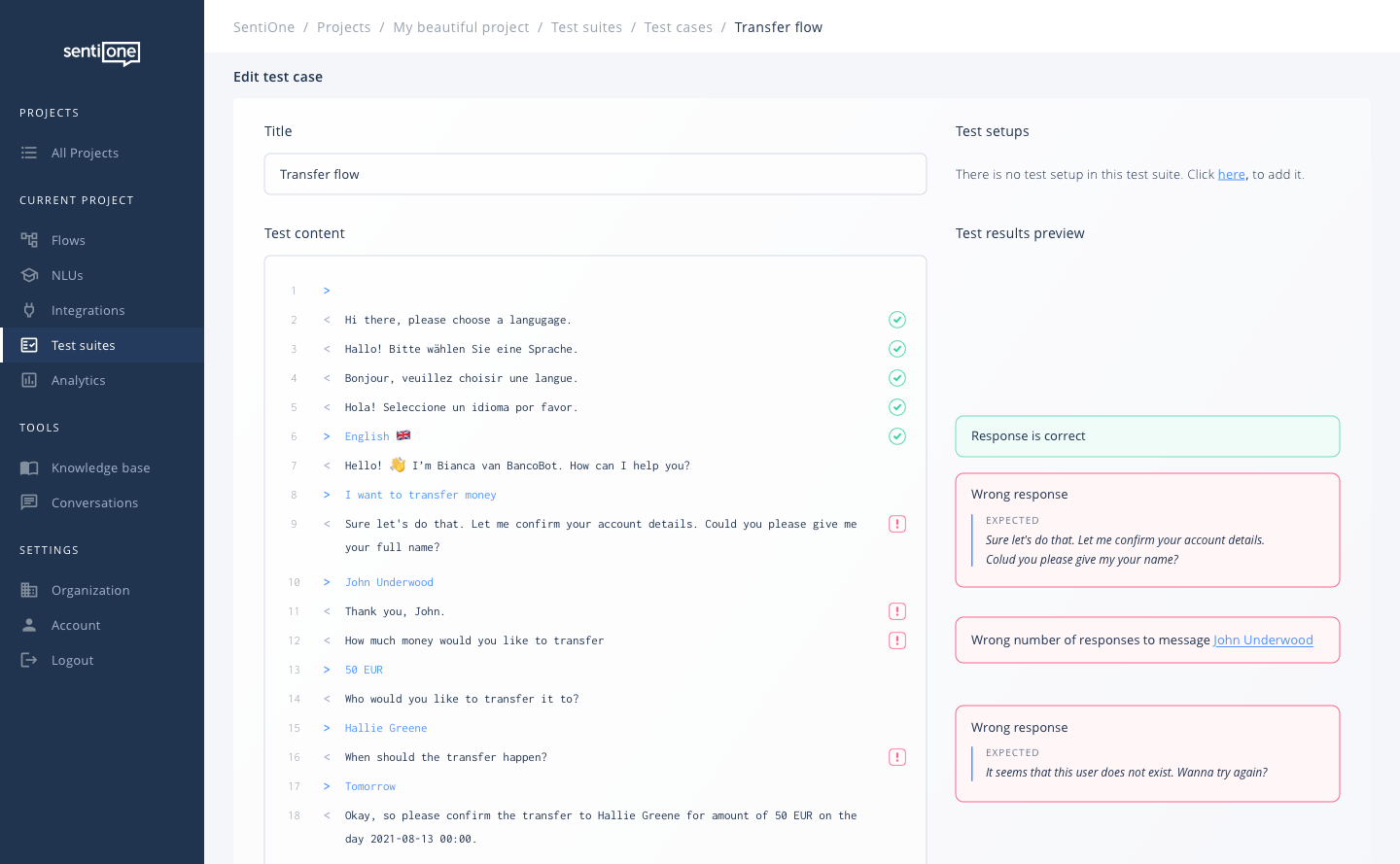 Test bot conversations in real time
Ready to use test suites
Results in few seconds
Mockup conversations
Mockup scenarios
Test intent recognition
Test bot responses
REQUEST DEMO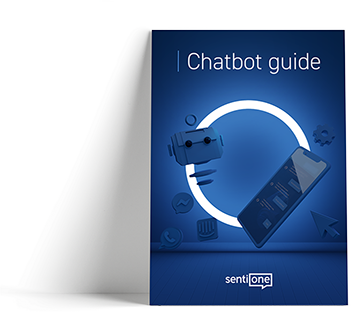 Chatbot guide
Read our guide and get actionable insights for implementing chatbots in your business.