Discover the right influencers
Find true opinion leaders for your brand and lift your campaign reach
Read more
Challenge
"67.6% of marketers consider finding relevant influencers their largest influencer marketing challenge"
Finding an influencer who speaks for your brand is a key challenge, especially for beauty industry. It's not enough to get the statistics. Without quality data about your influencer, you risk not only losing your money but also good image. You need to double-check their content, credibility, and reception to secure your ROI.

Authority
of your influencer that shows you how their opinions are formed, perceived and discussed

Reach
of your potential influencer's posts which show their audience's engagement

Audience
details like gender or localisation to make sure you reach the right target
Discussion
sentiment and quality of mentions to maintain a good brand image
Solution
Use online listening to get in-depth analysis of online conversations and choose the right person to represent your brand.
1.
Set an online monitoring project for your industry to spot opinion leaders.
2.
Create a relevant project for each of your potential influencers to track their activities.
3.
Monitor the results of your joint campaign to tap into positive buzz or avoid crisis.
Results
Businesses make on average $6.50 for every $1
spent on influencer marketing
What you get thanks to online listening when creating an influencer marketing campaign?
1.
Easy way to monitor and feedback the effectiveness of your partners with real-time mention monitoring and audience analysis.
2.
Increase of reach and impact in your industry through relevant influencer contracts and reach analysis.
3.
Precise knowledge of how your campaign is perceived by the customers thanks to unlimited results and sentiment analysis.
4.
Full control over your brand message online thanks to instant results and having all channels in one tool.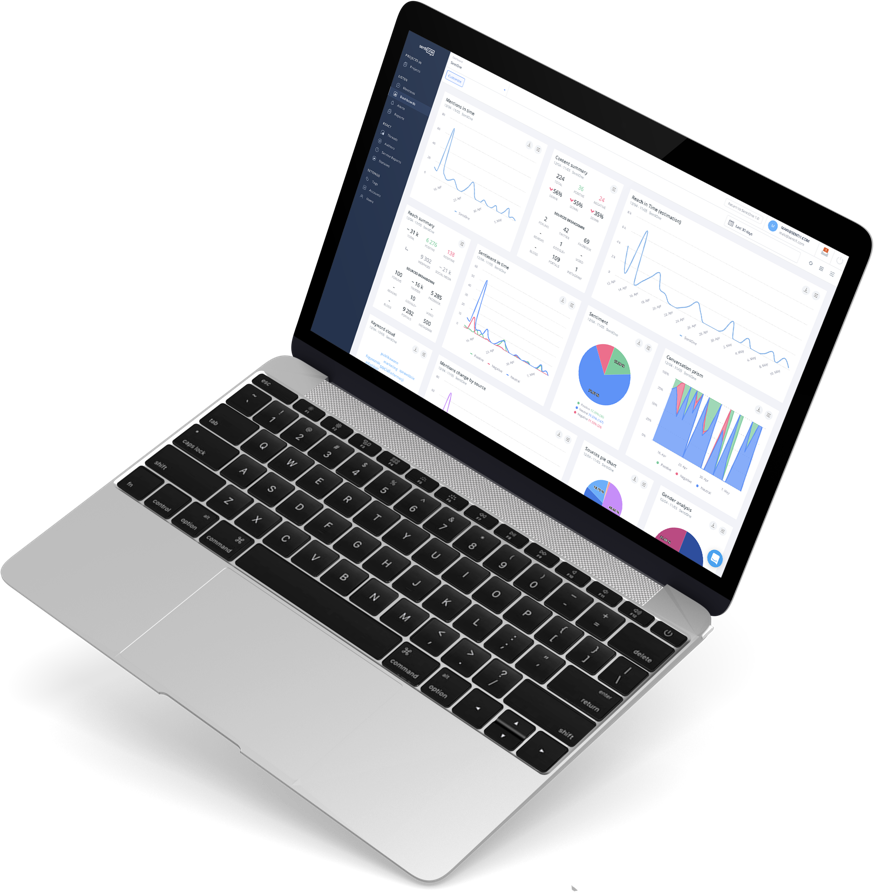 Each industry has its own rules but there are universal truths about online audiences. Find them with ease thanks to in-depth data analysis based on AI systems. Try online listening and discover unlimited possibilities to grow your business online!
Book a demo