Case study
How marketing agency gained competitive advantages with SentiOne's social listening data
Client
Luźno

Luźno is a digital agency with a unique approach to social media. They create unique marketing campaigns by combining the art of creative writing with compelling visuals. Their work is distinguished by a deep analysis of target groups and a skillful application of tonality to create engaging online content. Recently, they also created the "Adaptize" tool, which allows clients to optimise their marketing processes through owned channel data.

One of Luźno's competitive advantages is focusing on data analytics and making recommendations based on multidimensional analyses of brand and consumer online activity.
The agency was seeking a partner that could deliver reliable consumer behaviour data and facilitate a better understanding of a given market and customer needs. Luźno's ideal partner should also support Google / FB Ads optimisation based on online mentions and their sentiment. The agency also looked for a tool that could help increase engagement on client social media profiles.
Luźno needed help primarily in:
Customer behaviour analysis
Collecting consumer analytics from every social media channel
Analysing data used for Google Ads targeting
Increasing social media engagement
Solution
SentiOne delivered analytics models that facilitated the aggregation, analysis and reporting of social listening data.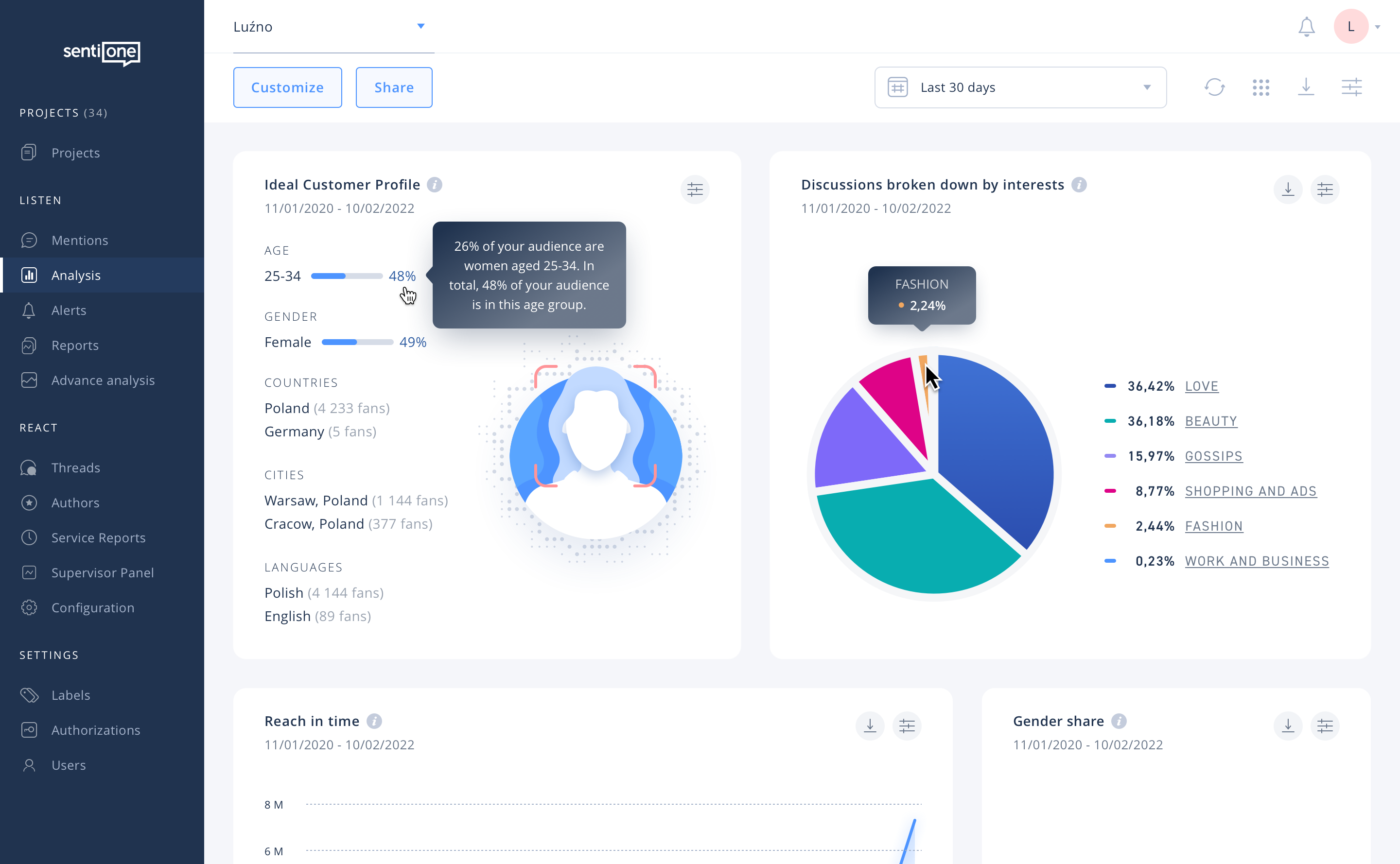 The data contained information about consumer behaviour, statement sentiment, as well as demographic metrics. SentiOne allowed for real-time data analysis, which provided actionable insights based on a multichannel mention analysis. Additionally, using tools based on APIs provided by the largest social media platforms, SentiOne optimised the agency's approach to online mentions. Because of this, Luźno could answer queries across all channels from a single tool.
Our services:
Social listening
Industry reports
Marketing campaign analysis
Trend analysis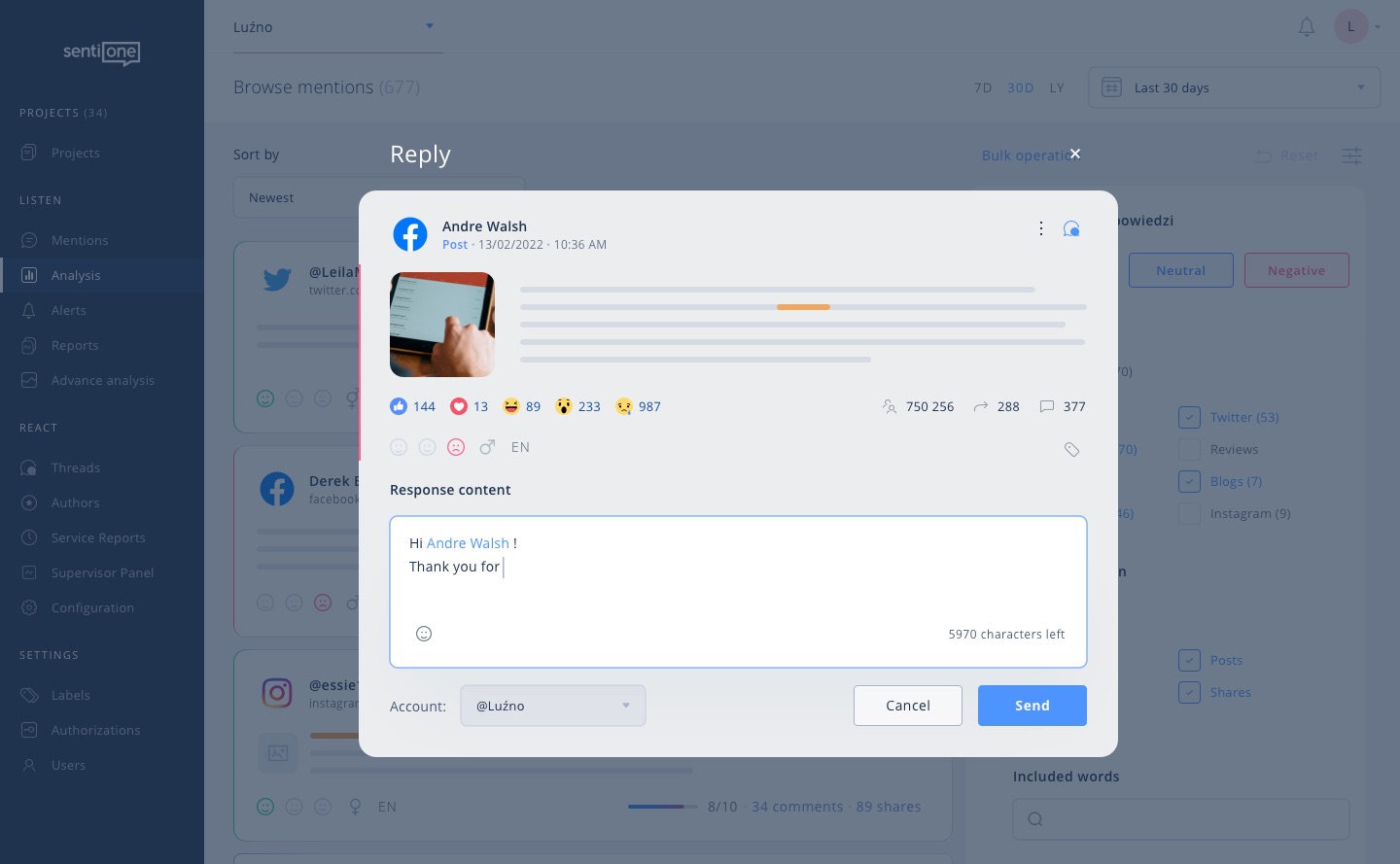 Results
Because of SentiOne, the agency was able to build up competitive advantages while maintaining its current mode of work, which previously prevented them from approaching tenders and competitions. Luźno's client brands noted an increase in customer support quality and increased their social media engagement by 38%. Other positive changes manifested in sales figures. Using phrases built from social listening data in their Google and Facebook ads, the agency noticed a lower CPC in Google campaigns, while the average ROAS of campaigns ran in the last three months was 10.28.
3,5
min
average social media response time
38
%
increased social media engagement
1028
%
average ROAS of campaigns launched in the last three months, created using phrases derived from social listening data
Thanks to SentiOne we have significantly improved our competitive advantages. We have access to unique consumer insights, which allows us to improve our online effectiveness. Additionally, thanks to SentiOne React we can answer every social media query — no matter the platform! As a result, we optimised essentially every aspect of our daily work: from designing creative concepts, through increasing engagement metrics for our managed profiles, to improving our sales campaigns.