Customer Service Automation
Conversational AI shaping the future of customer service automation
Build strong customer relationships thanks to automated omnichannel contact centre
BOOK DEMO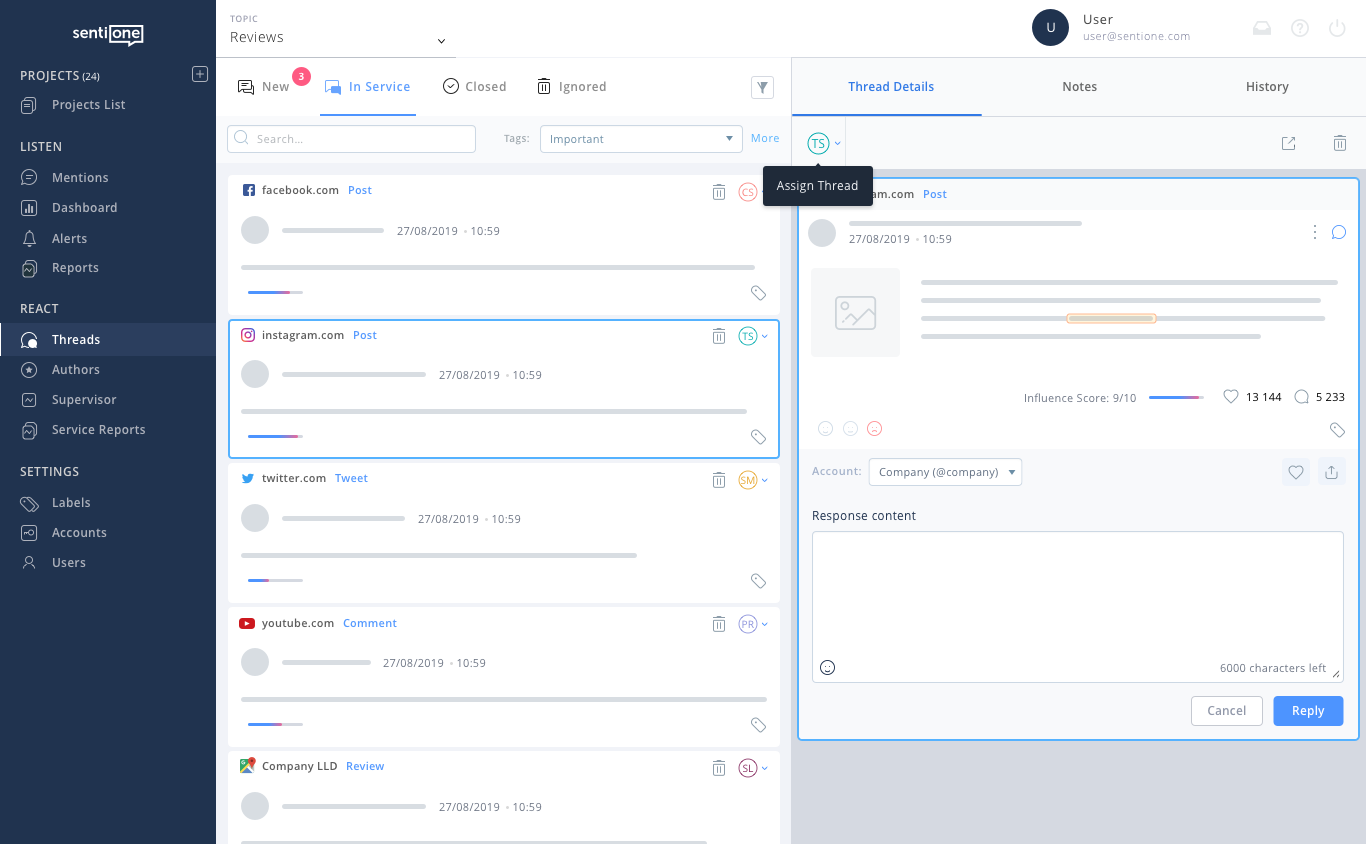 Be there for your customers 24/7 with AI customer service technology
Respond instantly on all communication channels

Address all client issues with omnichannel integrations

Resolve repetitive processes using AI chatbots

Avoid brand image crisis thanks to anomaly detection

Optimise customer service team workload and costs

Reduce response time with new-generation chatbots
Provide spotless AI-powered client support and build advocacy
AI Customer Service Automation
Let the bots do repetitive work. Save time and money you spend for client support and put your team to more creative tasks to increase customer lifetime value.
Seamless Omnichannel Integrations
Your current and potential clients need you. Be present and available on all social media channels (like Facebook, Instagram, Twitter) but also blogs, forums, and sites that you do not administer (like Google Reviews, TripAdvisor, Amazon).
On-premises and Cloud Solutions
Choose customisable and scalable technology. Our tools are available both in the cloud and on-premises solutions to make sure your data is always safe and available.
Industry-agnostic NLU Engine
Conversational AI is based on deep learning NLP solutions that analyse big data sets provided by clients and also are trained on social listening machine learning clusters. This makes our bots eloquent in any topic, regardless of industry.
Scalable Processes
Start with easy repetitive processes and scale them up along with your needs. You can cover about 70% of customer service processes and relieve your team.
No tech skills required
Build a chatbot in just a few clicks with intuitive interface. There's a flexible natural language understanding engine available that identifies intentions in texts. All you need to do is set up dialog flows and the chatbots will talk freely with your customers.
BOOK A DEMO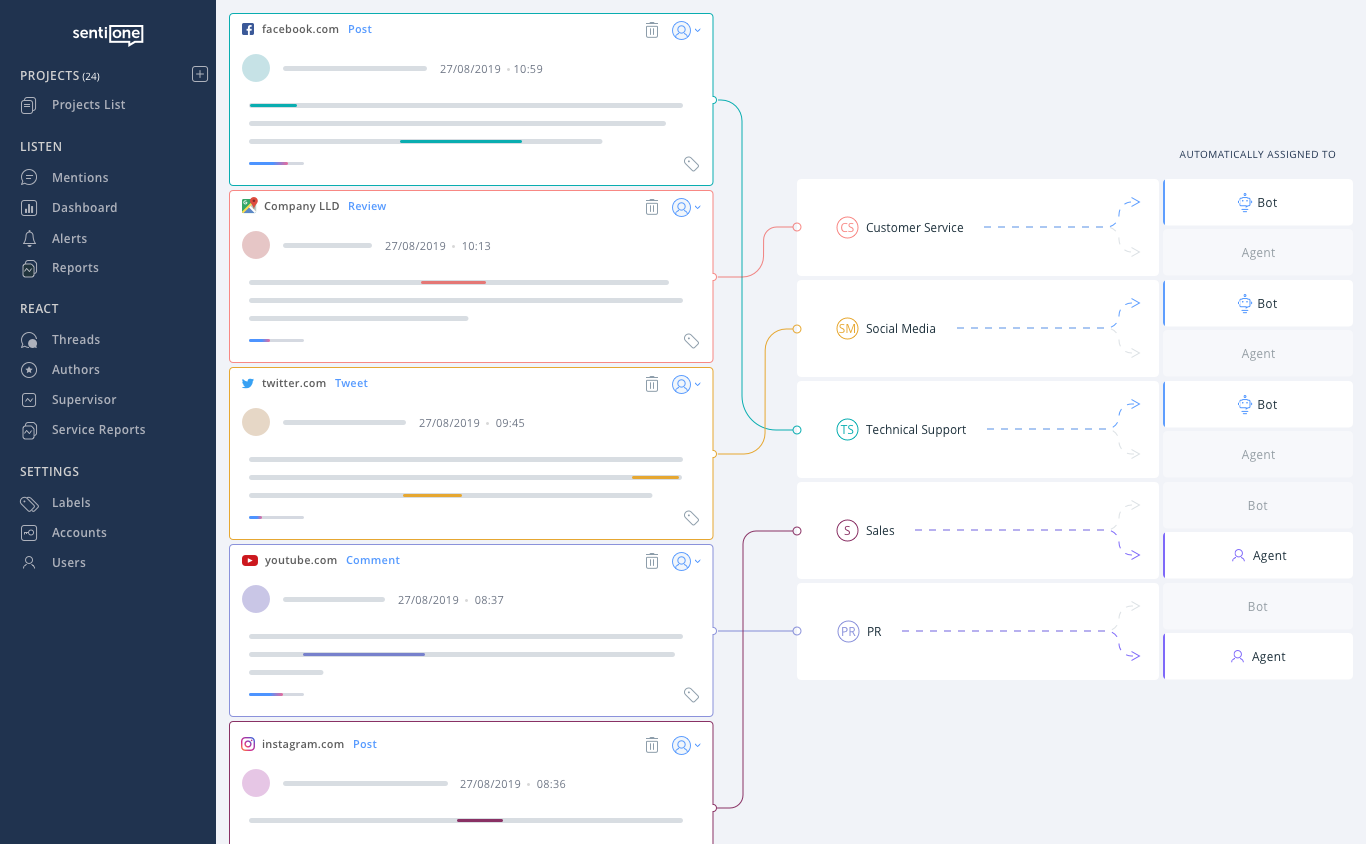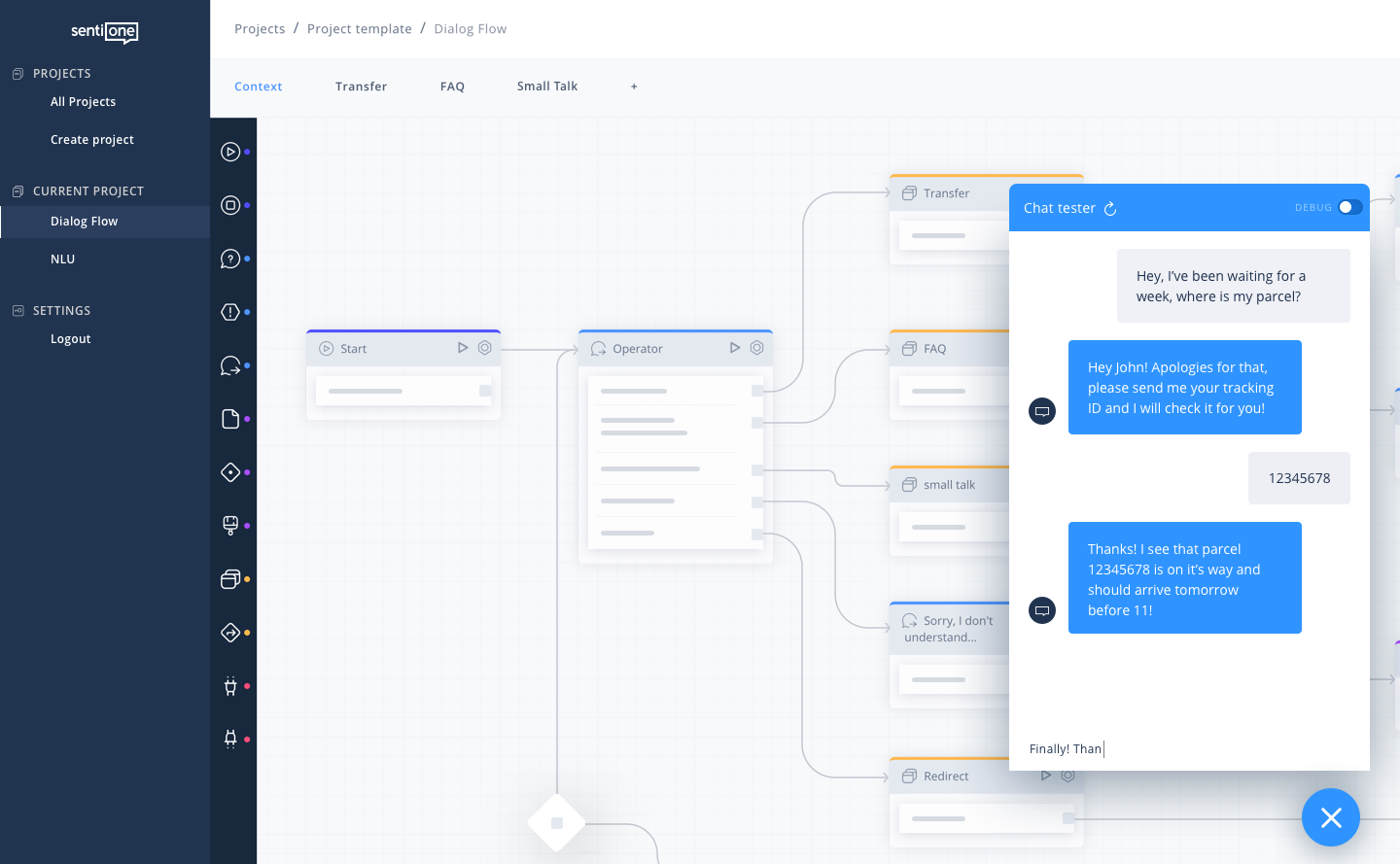 User-friendly chatbots and seamless integrations at your hand
Conversational Process Automation
Instant Response
Crisis Management
Customer Management
Conversational AI Chatbots
Omnichannel Voice Bots
Natural Language Understanding Engine
Support for many Languages
Self-improving System
Redirecting to Human Agents
AI Answer Suggestions
Proactive Customer Service
Inbound and outbound campaigns
Service Quality Reports
Automated Routing
Custom Roles and Permissions
Personalised Workflows
Intuitive Bot-Building Interface
BOOK DEMO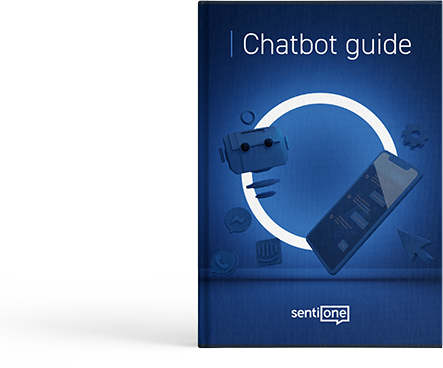 Chatbot guide
Read our guide and get actionable insights for implementing chatbots in your business.