Social Media Analysis
Get in-depth market understanding with online data analytics tool
From social media analysis and marketing segmentation to competitive intelligence
BOOK A DEMO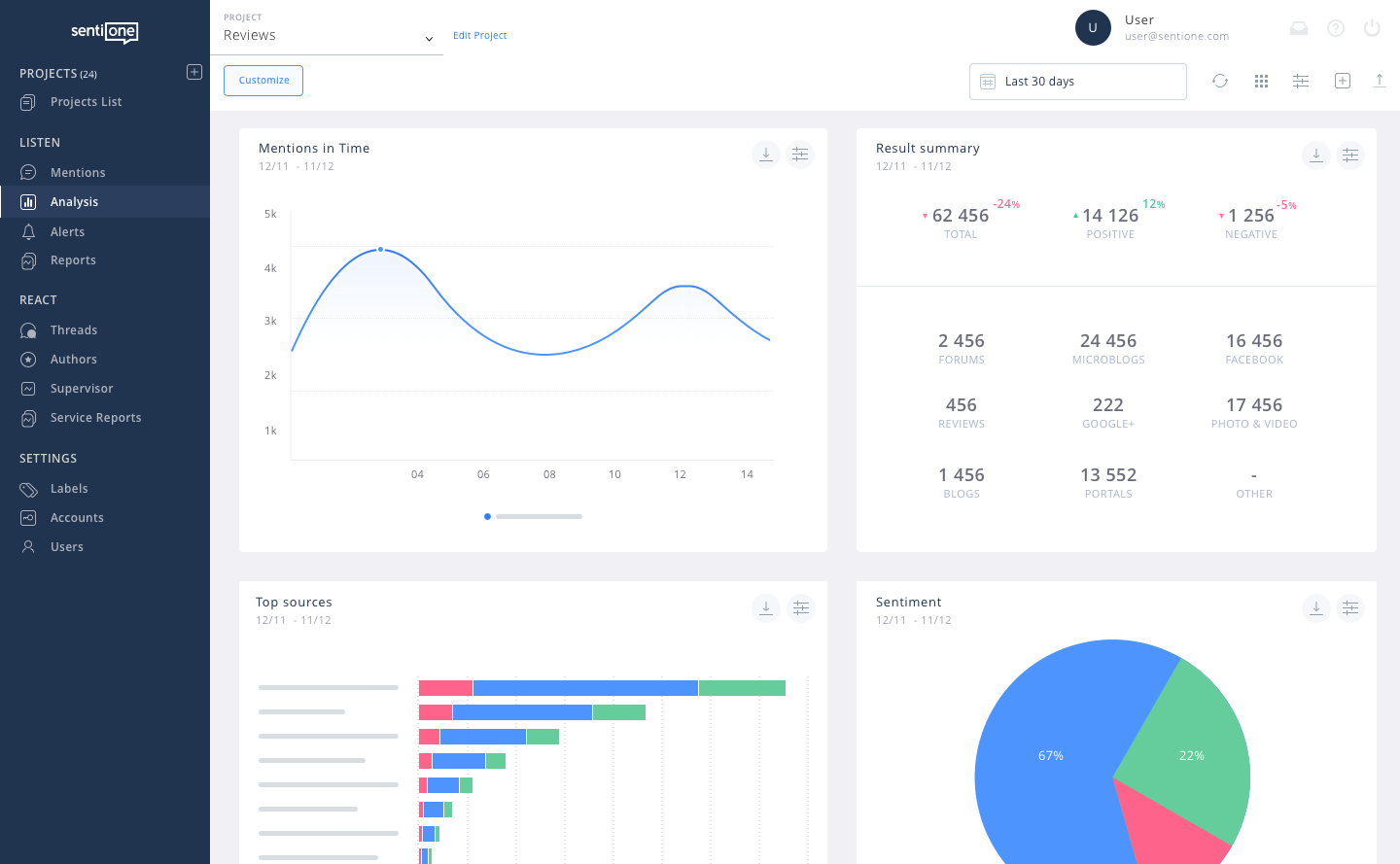 Create a winning business strategy based on insightful statistics
Get instant audience insights

Check campaign performance

Run competitor intelligence

Monitor brand sentiment

Improve brand communication

Predict industry trends
Dive deeper into instant data analysis to make better decisions
Sentiment Analysis
Catch on to emotions associated with your brand thanks to automated text analysis based on proprietary NLP algorithms giving the best results in the market.
Audience Statistics
Optimise your brand communication efforts knowing the basic truths (like top channels, geologaction, gender, reach, influence potential) about your potential customers.
Competitor Analysis
Set benchmarks for your industry by comparing your brand results with others.
Comparative Research
See the results of many different products, brands, channels, or markets compared on one chart to see the similarities and differences and make informed decisions.
Customisable Charts
Discover advanced business analytics and reporting by setting different time slots, sources, data ranges on your customisable widgets.
Shared Results
Keep everyone in the loop thanks to online shareable dashboards and automated reports.
BOOK A DEMO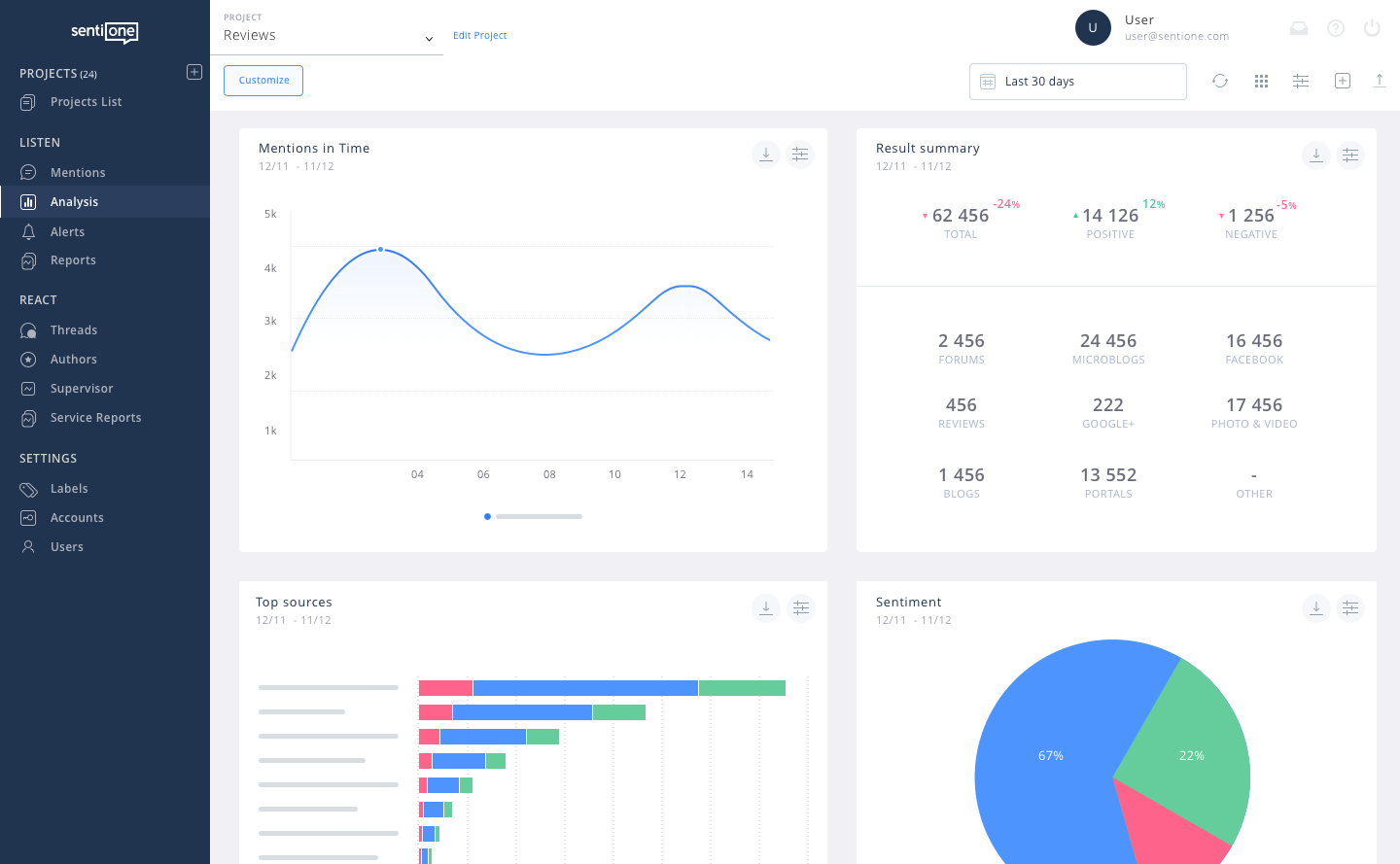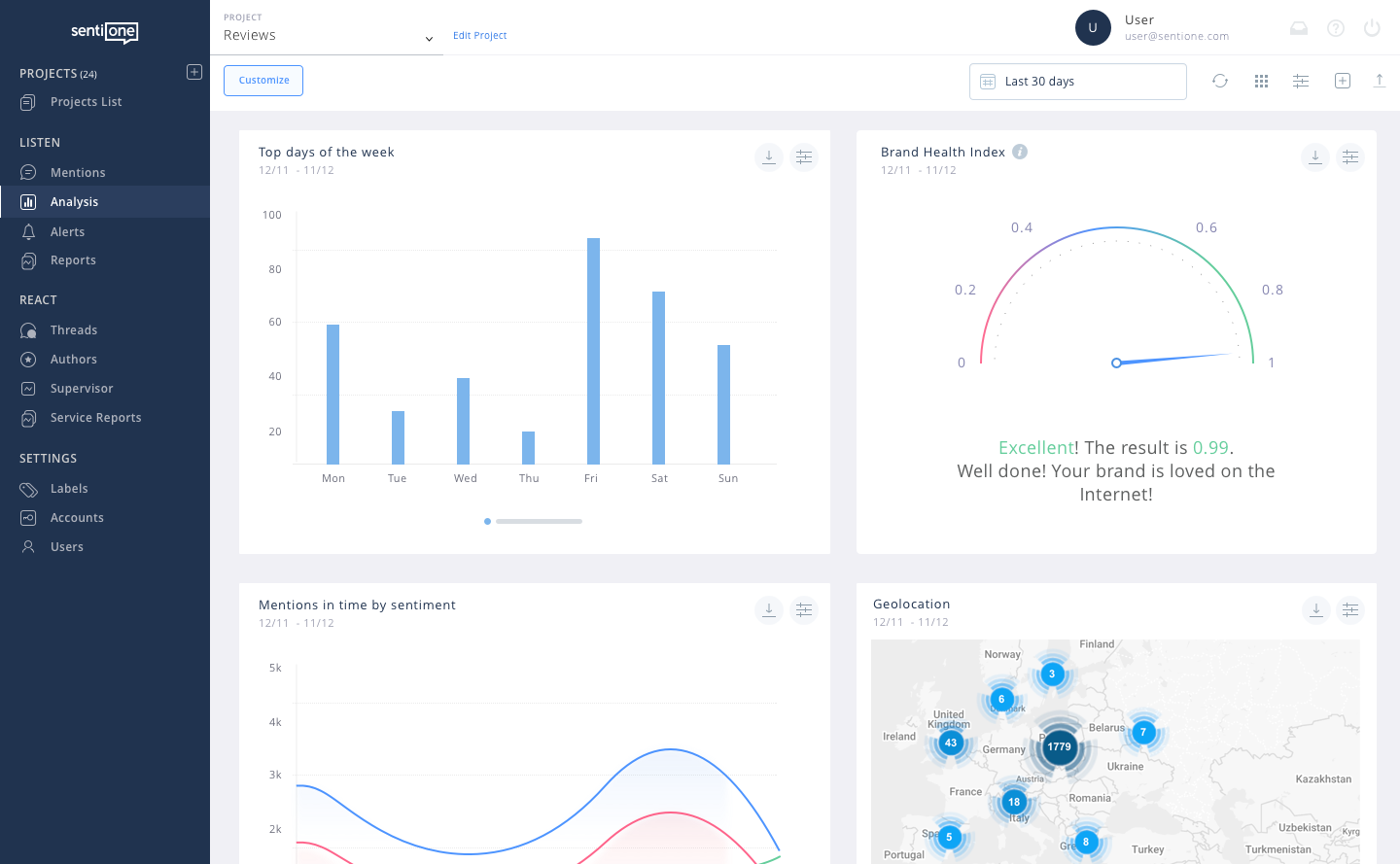 Reach valuable social media data with just a few clicks
Mentions in Time Chart
Gender Recognition
Geolocation Map
Brand Health Index
Reach Estimation
Influencer Search
Influence Score
Top Sources
Top Channels
Top Mentions
Image Gallery
Top Hours of the Day
Top Days of the Week
Interactive Charts
Widget Personalisation
Data Exports
Multimarket Statistics
Industry Benchmarks
CHAT WITH US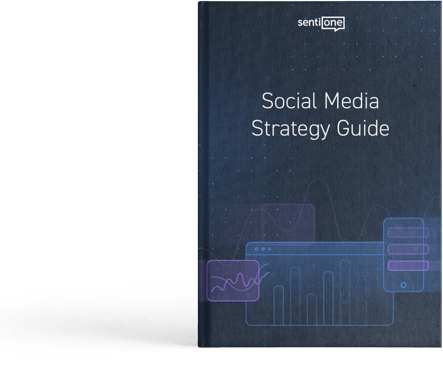 Get Social Media Strategy Guide
Improve your social media presence thanks to this practical guide