Crisis Prevention
Get email alerts to quickly react to mention anomalies and prevent social media crises
Ensure your brand's flawless online reputation with automated notifications and alerts. Spot and resolve problems before they escalate.
Book a meeting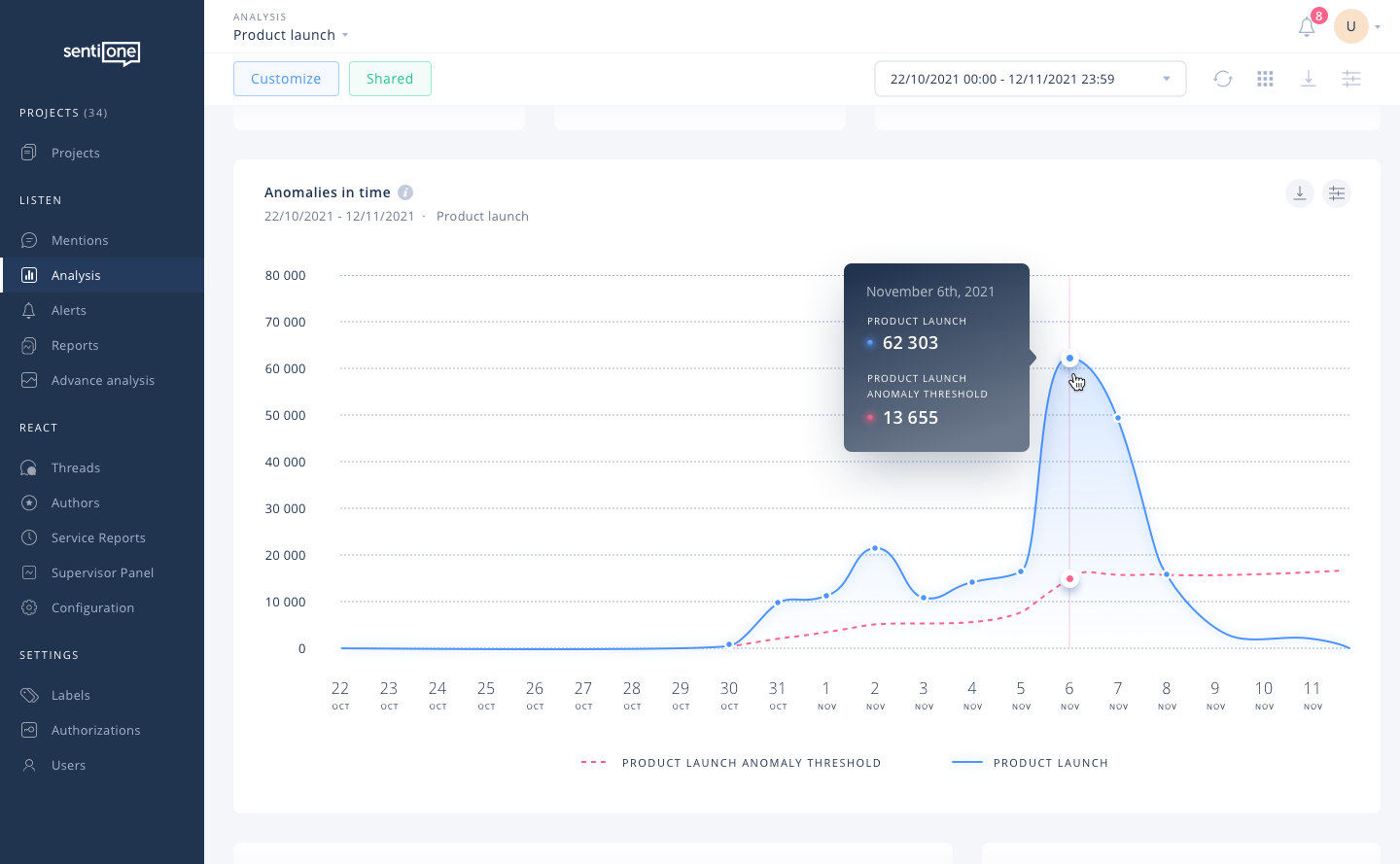 Crisis Prevention Key Features
Avoid social media crises and protect online brand reputation

Brand mentions notifications

Standard alerts

Crisis alerts

Anomaly detection

Automatic email notification
Keep everything under control by staying up to date with what's happening online
Automated alerts
Know what's happening with your brand online – without manual monitoring. Receive automated emails with a list of new mentions, sentiment analysis, volume change, and a list of top 30 statements from the most important discussions.
Anomaly detection
Identify a potential crisis by looking at unusual spikes in online discussions. Analyze the anomaly's impact over time. Check the real-time volume of anomalies to evaluate the risk of a brand crisis.
Email and push notifications
Set up alerts for new mentions for each of your projects. Decide whether you want to receive notifications daily, or upon a specific number of mentions.
Identify crises
Create crisis projects like ""brand name + crisis"" in order to receive email notifications when your brand or product gets linked with potential crises.
Mention monitoring
Track how newly launched products and campaigns are received online. Check if there were any discussion spikes or bugs reported.
PR crisis detection
Monitor your brand to notice the signs of an unravelling PR crisis.
Schedule a demo call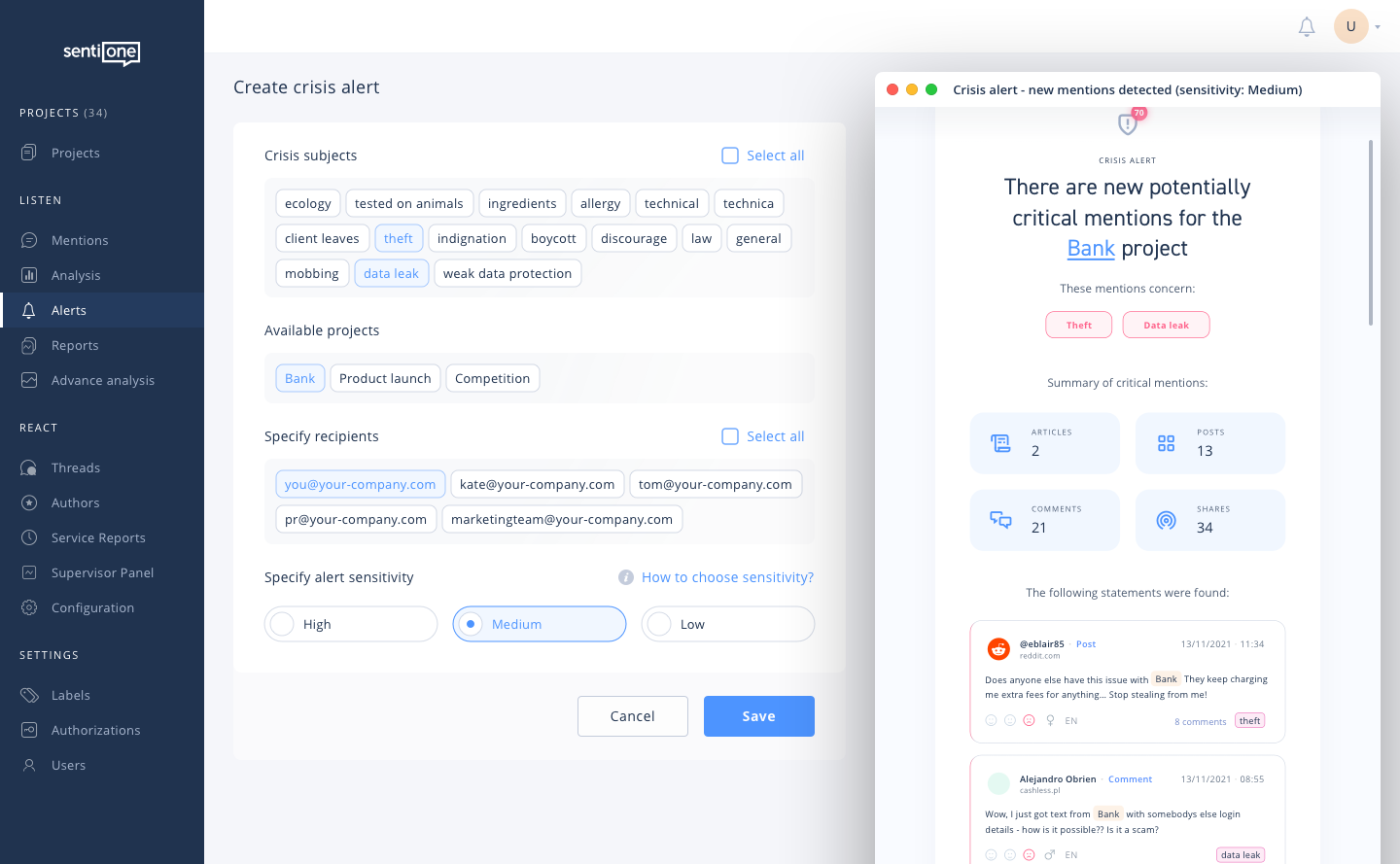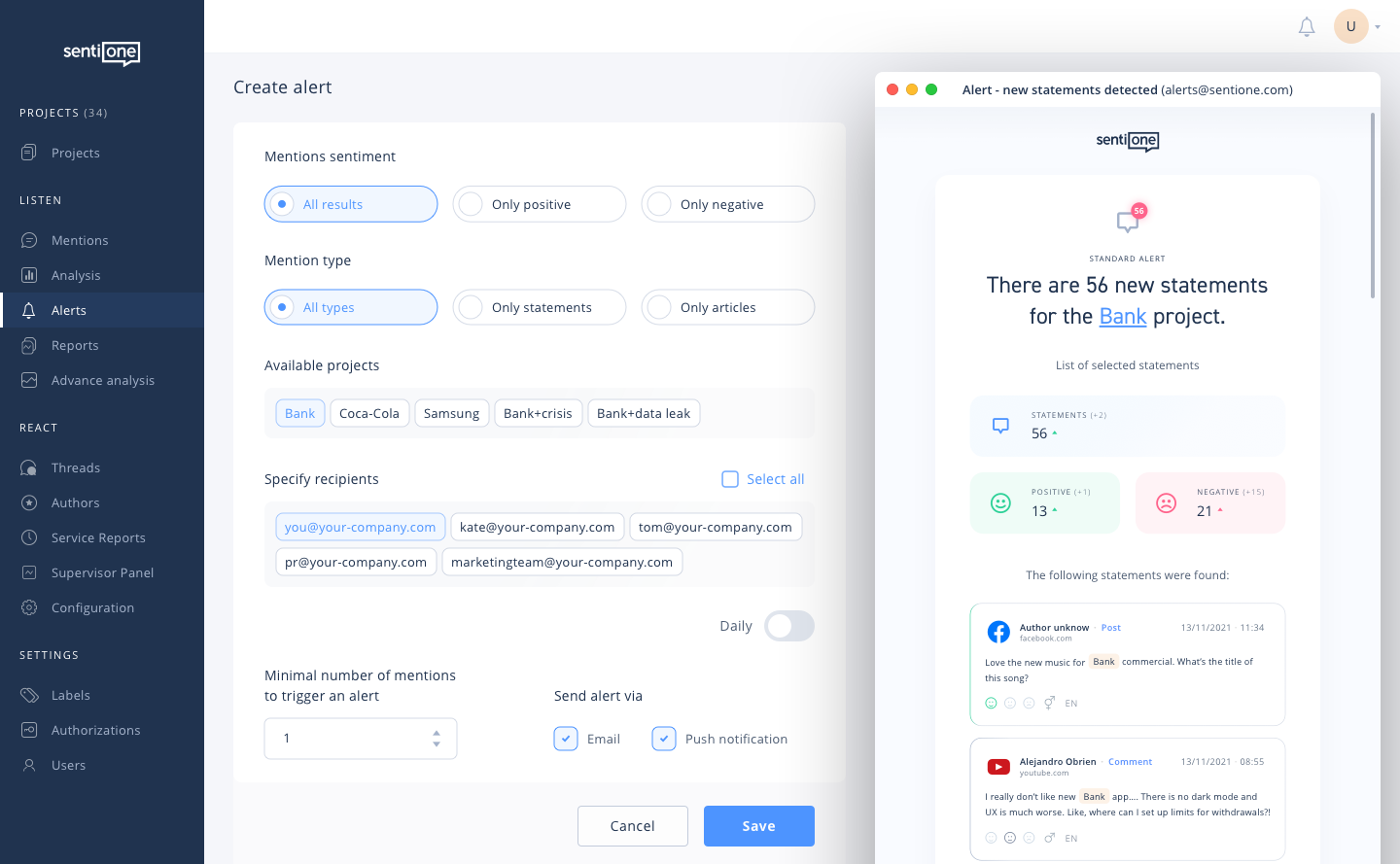 Improve your online presence with advanced social listening
Avoid social media crises and protect online brand reputation
Brand mentions notifications
Standard alerts
Crisis alerts
Anomaly detection
Automatic email notification
Crisis signal detection
Crisis response
Book a meeting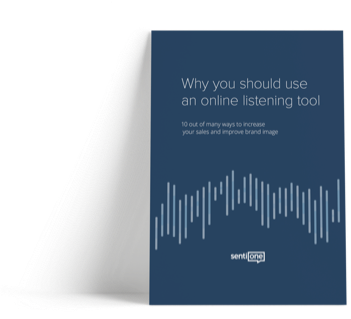 Get Social Media Strategy Guide
Improve your social media presence thanks to this practical guide