bot Integrations
Easy integration with leading communication channels, CRMs and contact center platforms to
plug conversational AI across organization

.
Channels
Connect with customers
wherever they are
Automate customer communication on all leading channels. SentiOne Automate platform can integrate with all major social media channels, WhatsApp, Messenger, Telegram, webchats, Microsoft Teams and Skype for Business.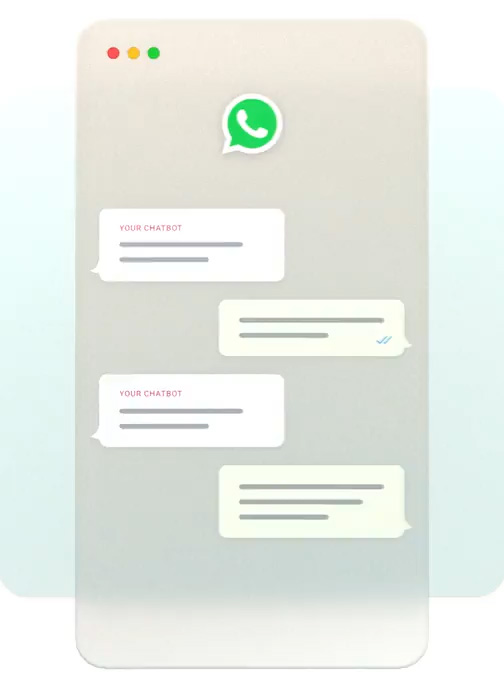 WhatsApp
Integrate SentiOne Automate with WhatsApp for Business. A WhatsApp bot provides customers with a real-time automated conversational experience directly on the messaging app.
Messenger
Integrate SentiOne Automate with Facebook Messenger to make it easier for followers and potential customers to reach you. Answer FAQ, collect leads and service your customers on the biggest social media.
Twitter
Automatically resolve Twitter Direct Messages and answer customer questions through conversational AI chatbot to offer 24/7 support on Twitter.
Telegram
Connect your chatbot to Telegram using Telegram Bot API. Automate customer communication on the fastest growing messaging app.
Microsoft Teams
Make your bot available to users in Microsoft Teams so you, your teammates, and the broader organization can interact with it.
Skype for Business
Skype for Business bot can help employees with a variety of tasks more quickly and efficiently such as identifying people in the database, searching internal directory, etc.
Webchat
Connect SentiOne Automate with any webchat through rest API services or use dedicated, fully customizable webchat widget provided by SentiOne.
VoiceGateway
Automate call center with SentiOne Voice Gateway. Integrate voicebots with a public or private telephone network by using the Session Initiation Protocol (SIP).
We are constantly adding new integrations. Missing channel of your preference? Our team will add it for you.
Looking to automate 50% of customer communication for your business? Let's have a chat
Data Sources
Easy bot integrations with existing CRMs
Bots, just like customer agents, need to access the right tools and knowledge center to service customers effectively. SentiOne Automate platform can easily connect with any rest API web services, including leading CRM platforms: Salesforce, Servicenow, Zoho CRM, Hubspot, etc.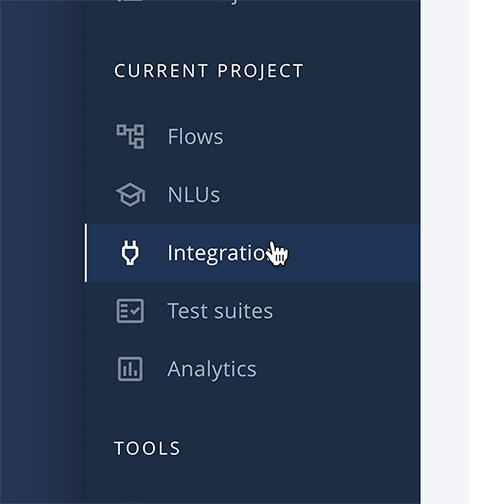 HubSpot
Connecting Hubspot CRM and SentiOne Automate increases the capabilities of your chatbot by facilitating the transfer of data and information between the two tools.
Pipedrive
Connecting Pipedrive CRM and SentiOne Automate allows you to transfer data, customer information and deal status between Pipedrive and your chatbot.
Salesforce
SentiOne Automate allows you to integrate with Salesforce by passing the Leads you generate with your chatbot to your Salesforce account.
servicenow
Integrate SentiOne Automate chatbot with ServiceNow to answer employee questions and improve the efficiency of HR and IT helpdesk over time.
Zoho CRM
Chatbot integration with Zoho CRM lets you create new leads inside Zoho CRM straight from your website chat assistant or chat automation.
Oracle
Easily connect your SentiOne Automate chatbot to the most popular Oracle applications and allow your virtual agents to access Oracle database.
Google Maps
Integrate SentiOne Automate with Google Maps to unlock geolocalization features. Allow voicebots and chatbots to navigate customers to your store, branch or services.
We are constantly adding new integrations. More coming soon...
Agent connectors
Conversational AI platform designed for customer service
With SentiOne Automate as your systems integrator, you can eliminate the complexities of working with multi‑vendor platform contact center solutions. We can work with your existing infrastructure or with a new implementation—so your customers get the self‑service experience they deserve.
SentiOne Automate platform can easily connect with major contact center platforms like Genesys or Avaya.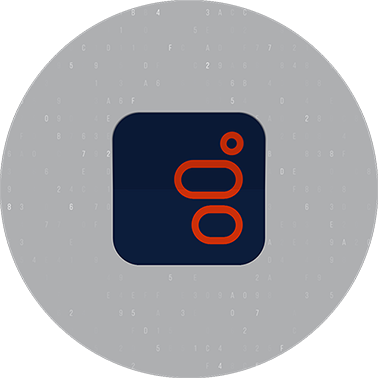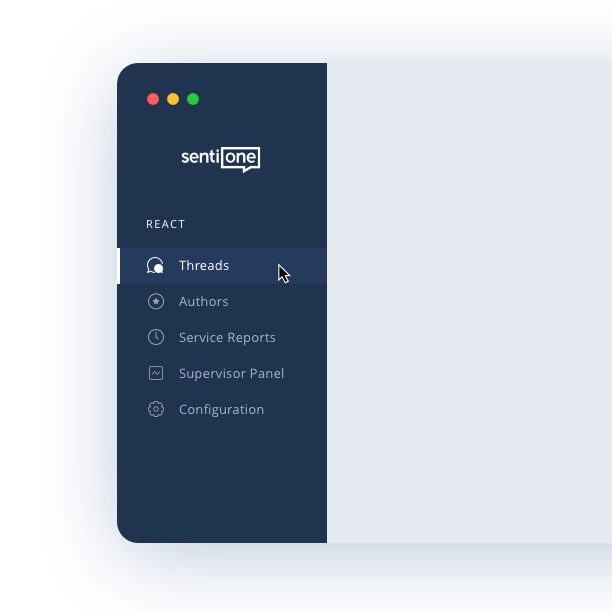 Alternatively, we can provide you with our own proprietary omnichannel customer service interface - SentiOne React.
Omnichannel automation
Seamless connectivity across platforms
Offer automated and human‑assisted engagement on your customers' channel of choice, including webchats, Facebook Messenger, Twitter Direct Message, WhatsApp, mobile apps and call centers.