All
2019 on Social Media: a SentiOne Retrospective
2019 is coming to an end – and there's no better time to sit back and reflect on the past year. In this article, we'll take a look at how the social media landscape unfolded over the course of 2019. What's on its way out? What trends will continue on well into 2020? Read on and find out.
Consumers still distrust social media
Following the Cambridge Analytica scandal and revelations about how social media networks sell data to marketing companies turned the tide on social media. Consumers are now increasingly wary of adverts, with many going as far as installing adblocking software – almost half of all Internet users block ads.
Promoted posts were the obvious solution – and they still get the job done, for the most part. The savvier users, however, are already blocking any brand accounts and using userscripts or browser extensions to prevent promoted posts from ever appearing on their timelines. It's only a matter of time before this practice gains widespread adoption. The key takeaway is simple: people hate advertising.
However, all is not doom and gloom: influencer marketing is constantly gaining in popularity. People may not listen to brands, but they'll flock to a magnetic personality. As such, 59% of surveyed marketers plan to increase their influencer budgets in 2020. 
A more whimsical approach
For several years now major brands have attempted a different kind of social media marketing – one which doesn't market a product at all. Instead, they focus on inserting themselves into whichever conversation happens to dominate social media on that particular day. This approach can most commonly be seen on Twitter, and no one does it better than the official Wendy's profile: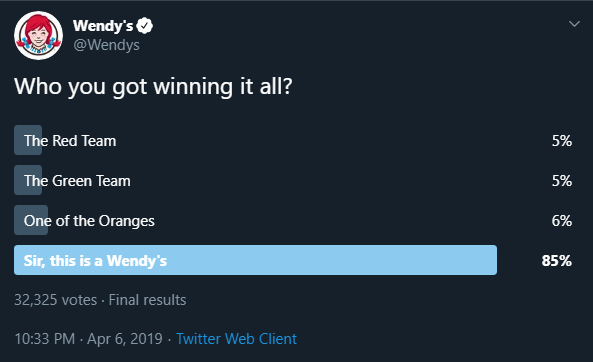 Through their mastery of memes and razor-sharp wit, the Wendy's Twitter profile amassed a devoted following; 3.4 million users, as of this writing, and steadily climbing. Many other brands have attempted to emulate this style, with varying degrees of success. Being in touch with the meme du jour certainly helps, although it is important to come off as authentic. Nobody wants to be Steve Buscemi in 30 Rock.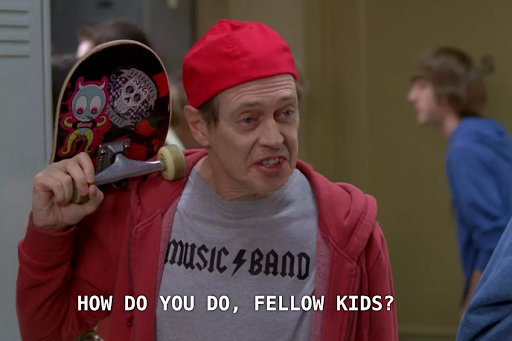 The whimsical, playful approach to social media keeps growing in popularity; for platforms such as Twitter, it may well be the only viable option for many business sectors. Although we haven't yet seen this trend spill over onto other platforms, such as Facebook, it's only a matter of time as the older generation gets outnumbered by meme-hungry millennials.
New kids on the block
2019 will definitely be remembered as the year of TikTok. The Chinese social app took the world by storm – and it's easy to see why! In an era of video being the most dominant form of content consumed on social media, creating a platform dedicated solely to video seems like a no-brainer. Half a billion users seem to think so, too.
This, obviously, presents a new, fertile land for marketers. More and more brands are jumping on the TikTok train, as the 15-second video length lends itself perfectly to short, to-the-point adverts. Careful, though – TikTok users are meme connoisseurs of the highest order. Any insincere attempt to infiltrate their world will be met with scorn and ridicule.
Unlike traditional platforms, such as Facebook, TikTok's userbase seems accepting of advertisements, provided that they are creative and not forced. 
Alongside TikTok, WhatsApp solidified its position as a major player in the marketing and customer service spaces. We'll write more about WhatsApp in our Customer Service retrospective, but we thought it would be prudent to give it an honourable mention here, as well.
The biggest blunder – Chase Bank
You just can't have a social media retrospective without taking a look at some grade-A blunders and fails. This year, nobody stepped in it more than Chase Bank with their now-famous #MondayMotivation tweet: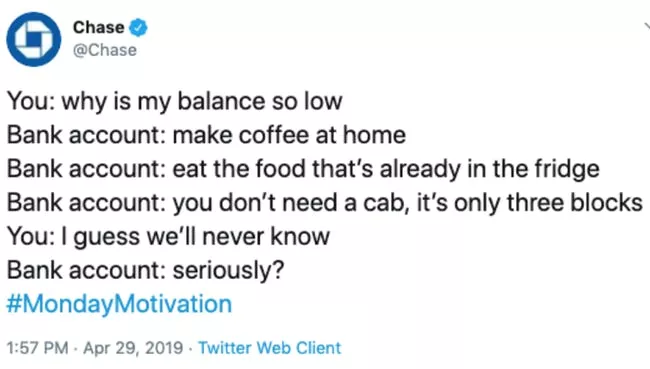 Although quickly deleted, the tweet quickly made the social media rounds, becoming one of the most discussed stories of the year. Critics pointed out the tone-deafness of the message, citing factors such as rising costs of living and income inequality, and the brashness of Chase making such statements after receiving a federal bailout.
Other honourable mentions include Dior launching a Native American-inspired perfume called "Sauvage" and Forever 21 including Atkins bars in some of their plus-size orders.
Closing thoughts
Forget about the old ways

– promoted posts are on their way out
Embrace the personal, whimsical approach

– especially on Twitter
Look into new platforms

– embrace TikTok and Whatsapp to capture the younger generation
2019 was a transitional year – the generational shift continues to accelerate, and marketing to millennials and Gen Z becomes ever more important. Social listening was never so useful – and it just so happens that we're experts on the topic. If you're unsure how to get started with social listening, our Social Listening 101 guide is the perfect place to begin!