Earth Day is a long-standing tradition and one of the most important environmental events worldwide. Its influence cannot be overstated – in its 50 years, the event has raised awareness of environmental causes in the public eye and helped push through important legislation aimed at ensuring the well-being of the ecosystem.
How exactly did Earth Day come to be? How is environmentalism perceived in the eyes of the masses? What are businesses doing to mark the occasion? Read on to find out.
The history of Earth Day
Earth Day was established as a reaction to the 1969 Santa Barbara oil spill – in January of that year, a well drilled by the Union Oil company blew out and spilled more than three million gallons of oil into the Santa Barbara Channel and surrounding areas. This was the biggest such disaster at the time, and it prompted demands for strong environmental protection legislation.
Earth Day itself was proposed a few months later at the 1969 UNESCO conference by activist John McConnell. Although the first celebration – held on April 22nd, 1970 – focused mostly on the United States, the event has since gone international. The event is observed in 192 countries around the world and has been called "the largest secular holiday in the world" by one of its originators, Dennis Hayes.
Environmentalism in mass culture – the trends, the topics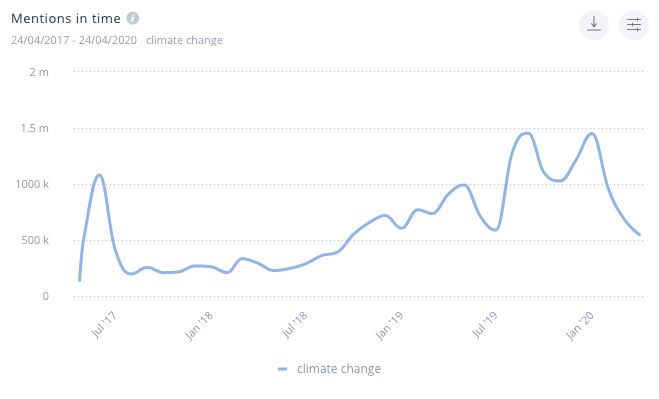 Environmental causes have been at the forefront of mainstream discussion for decades now – and they are only on the rise.
Of these, the ongoing threat of long-term, irreversible climate change seems to be on everyone's minds. With high-impact weather anomalies occurring on an increasingly regular basis, the public continues to demand more and more action from governments and companies.
There are, of course, things everyone can do to help the effort – including less animal products or going entirely vegan, producing less waste, et cetera. Public interest in these topics holds strong – but it is important to know that even the actions of millions of people in first-world countries do little to offset the environmental impact big industry has on the climate.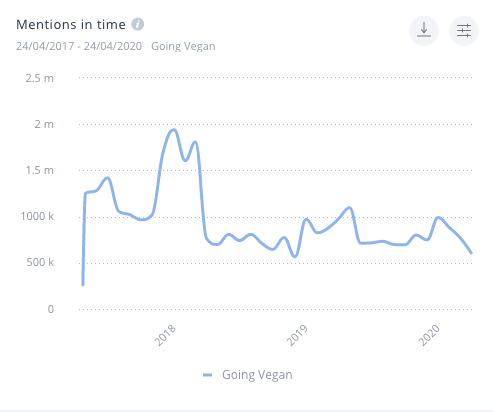 Mass adoption of environmental measures – by people, by businesses
As a result of this growing awareness about environmental concerns, many of us are adjusting the way we go about our daily lives. More and more of us recycle, ditch our cars in favour of public transport, choose sustainable products and more ecological practices.
This seems to be working – according to the most recent report published by the United States Environmental Protection Agency, Americans produce less domestic waste than ever. That's great!
Unfortunately, these recycling efforts do little to help lower the amount of greenhouse gas emissions in American industry. Lax legislation and the current administration's reluctance to commit to phasing out coal power are hindering the efforts to lower the US' carbon emissions to meet the targets agreed upon in the landmark Paris Agreement.
However, all is not doom and gloom in the Land of Opportunity. As detailed in this comprehensive article from Inside Climate News, large swathes of various industries in the United States are shifting away from coal power – favouring natural gases and renewable sources.
Another challenge to be faced is our societal dependence on shipping. Global freight produces a significant amount of pollution – ships alone are responsible for around 18% of all air pollutants. Legislation and regulation aren't enough to stop our desires for cheap goods manufactured on the other side of the planet. In order for major changes to occur, a large societal shift towards local manufacturing is required.
Overall, three industries in particular have been identified as the largest contributors to climate change: energy, transportation, and agriculture. Globally, all three of these face increasing regulation to take measures to lower their emissions.
How various brands celebrate Earth Day
In light of this situation, it is every business responsibility to commit to sustainable practices. Fortunately, this provides a great marketing opportunity – after all, you'd be hard-pressed to find someone who's against more environmental protections (outside of Captain Planet villains).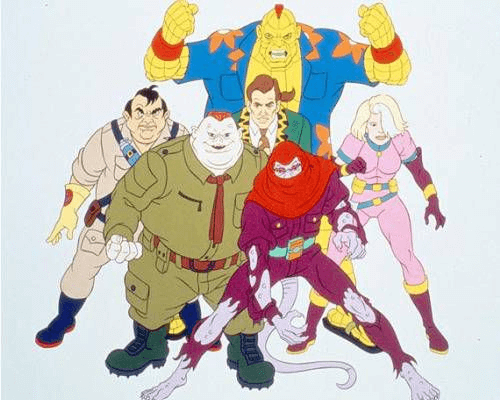 Pictured: Fans of climate change
As such, many major brands have committed to organising marketing campaigns around Earth Day. These aren't just great publicity – they can also serve as excellent opportunities to educate your audience about sustainability and eco-friendly practices.
Not a lot of companies get to boast that their business model is based around not creating new products. eBay, however, was founded on the idea of re-selling old products. It's no wonder, then, that it has a long-term association with Earth Day and environmental causes. In 2018, they teamed up with the Natural Resources Defense Council to educate their customers about sustainable practices, while raising money for environmental causes. 
Speaking of sustainable practices: this year, Hyundai pulled out all of the stops. In order to promote their sustainability campaign (and their NEXO, a hydrogen electric car), they joined forces with K-pop juggernauts BTS in a marketing tour-de-force. In order to spread awareness of their campaign, as well as climate change as a whole, they also launched the #DarkSelfieChallenge campaign on social media – again, with the help of worldwide K-pop darlings.
Join the #darkselfie challenge and shed light on climate change.Turn off all the lights off and take a selfie but with the flash on. One small action can make a big difference.
⠀#DarkSelfieChallenge #EarthDay #StayHome #HyundaixBTS #NEXO #selfquarantine #quarantinelife @BTS_twt pic.twitter.com/IkbUC8ZPrU

— Hyundai Worldwide (@Hyundai_Global) April 14, 2020

A lot of us don't realise how harmful manufacturing certain materials we use can be. Leather, for instance, is one of the worst offenders when it comes to emissions. This isn't lost on companies who regularly make use of the material. As part of their Earth Day campaign, Nike decided to tackle the problem by attempting to create a new, sustainable kind of leather. The result of that campaign was the Flyleather shoe. The campaign served not only to develop a new kind of sustainable leather, but also to educate customers about the inherent disadvantages of leather as a material.
Adidas also went in a similar direction with their collaboration with Major League Soccer and Parley to create football kits made from recycled marine plastic waste. All twenty-four clubs sported these kits throughout the Earth Day weekend in 2019 to promote eco-sustainability and to raise awareness about plastic pollution in the oceans.
Said plastic pollution is no joke – the Great Pacific Garbage Patch only keeps on growing. Single use plastic straws are often cited as one of the biggest contributors to ocean pollution. In order to raise awareness of this issues, Bacardi started the Future Does Not Suck campaign, which aims to reduce plastic straw usage.
Conclusions
As Earth Day reminds us, everyone has a role to play in stopping climate change and in preserving the environment. For customers, their role focuses on supporting sustainable business practices – while businesses need to commit to phasing out any processes that create pollution. After all, there is no planet B. When faced with an ongoing climate crisis – and make no mistake, we are currently faced with one – all of us should take a step back and examine if there are better ways of going about our business. As cartoonist Tom Toro points out, profits aren't everything.