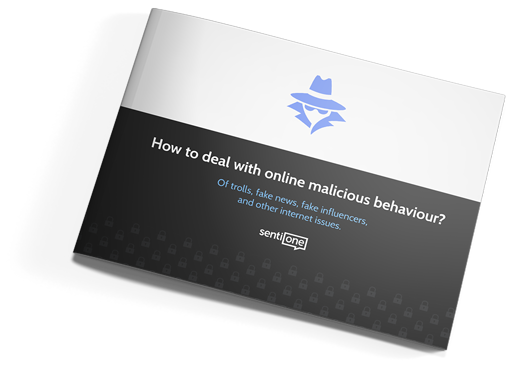 Learn more about fake news, trolls, and other online issues
Read our research "How to deal with online malicious behaviour?"
Download and get legit solutions now!
By submitting your e-mail, you accept our terms and agree to receive marketing messages
You will get the answers to these burning questions:
What sorts of malicious behaviour you can find online?
How to spot trolls and sockpuppets?
How not to fall for hoaxes and fake news?
How AI technologies help us fight these phenomena?
Is there a way to verify influencers and their reach?
"We should all know how to protect ourselves and our companies from danger lurking on the web."
Discover dependable data analysis and rest assured
Protect your brand from online fraud. Get the tool that provides the most accurate sentiment analysis, reach estimation, geolocation, and many more functionalities to verify online contents.
Test free