Inside SentiOne
Feature Update – Download Social Listening Data as pptx files!
Another week – another SentiOne update! Last week, we introduced downloading reports as PowerPoint presentations. Today we're launching a similar functionality for dashboards and analyses! All of your social listening data can now be downloaded as pptx files for easy editing. This feature is still in the beta phase and we're continuing to improve it!
Which charts can be downloaded as pptx files?
You can freely download every chart you can find in the Analysis tab: mentions in time, sentiment analysis, most popular sources, keyword cloud, gender breakdown, most popular hours or authors. There are, however a couple of widgets that can't be exported, such as reach, brand health index or geolocation.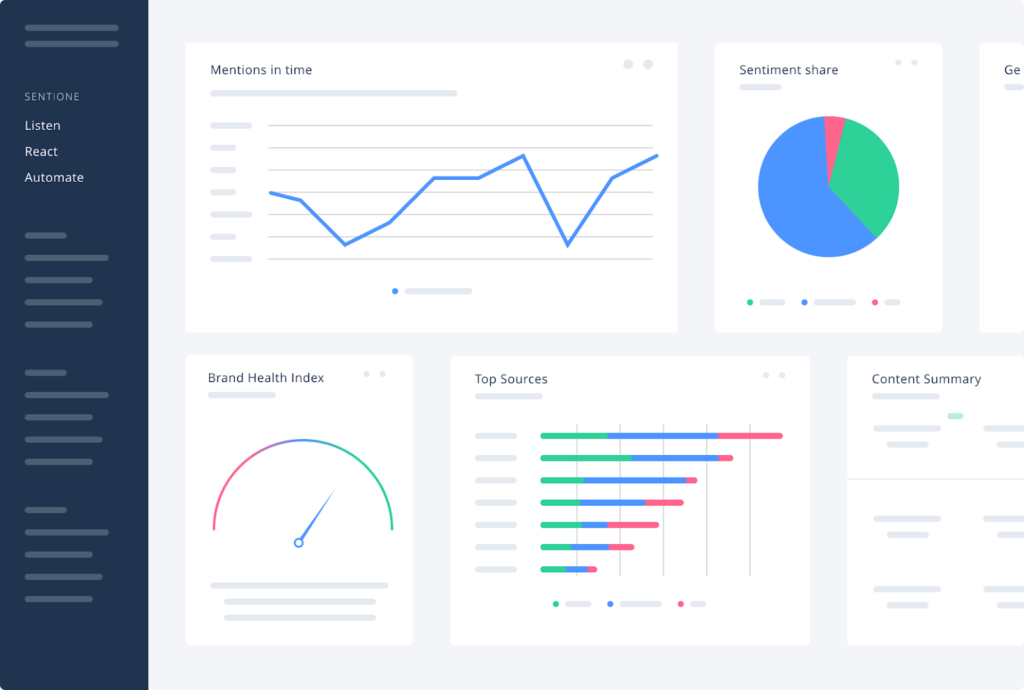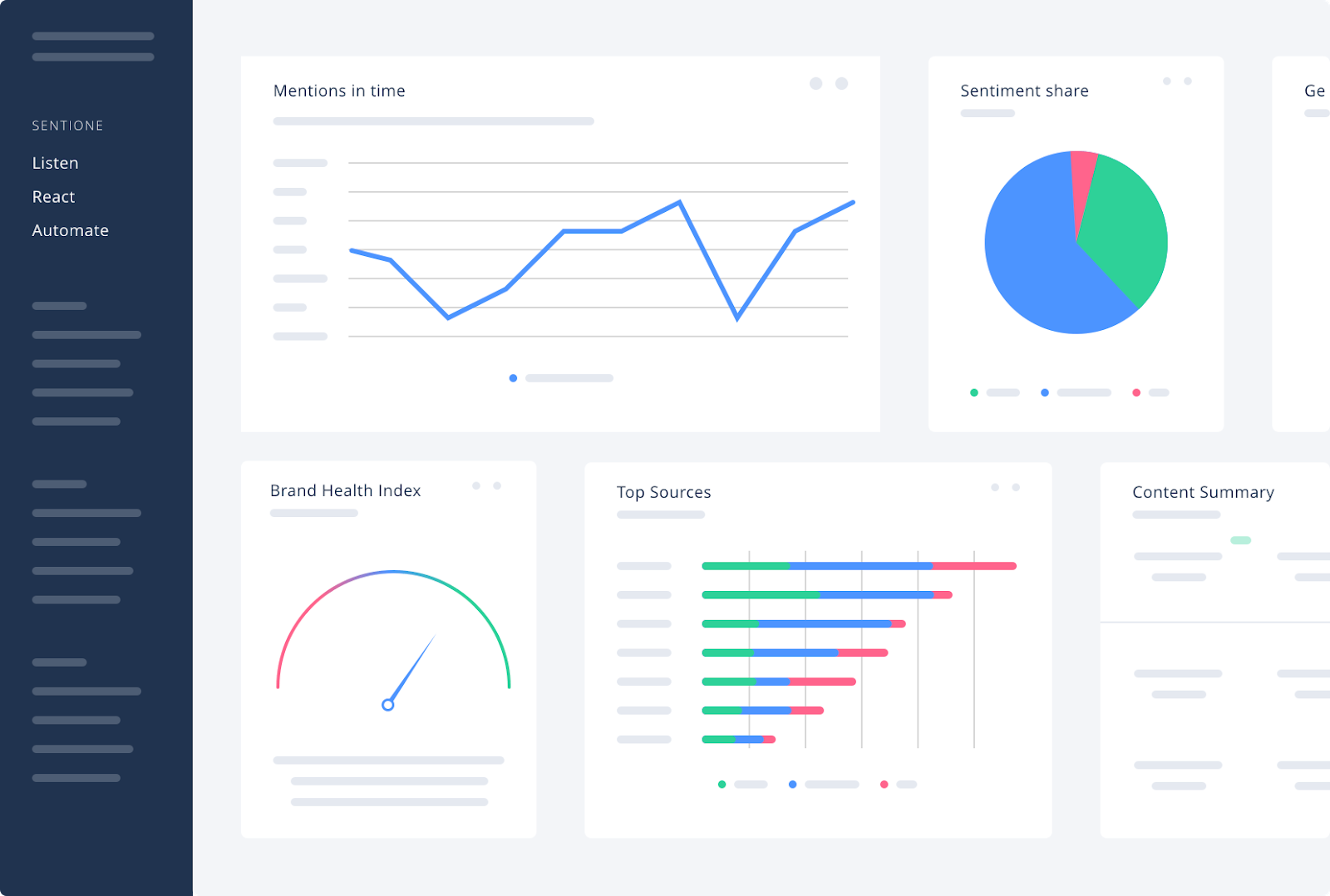 How do I download analysis results as PowerPoint files?
Open the SentiOne application, click "Analysis" and select your project. Once the dashboard and all the charts and widgets finish loading, you can click the "download" button in the top right to export all of your results at once.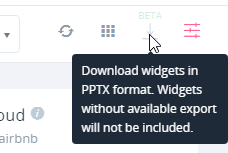 What can I do with a PowerPoint analysis?
Everything you can do with any other presentation!
Edit the slides. If your company uses a single template for consistency, you can easily edit a SentiOne report to suit your needs.

Add comments and descriptions. Sometimes, raw data is not enough to understand the full context. Now, every graph can be annotated to round out your presentation.

Combine data from multiple sources. Undoubtedly, you use several marketing tools to track your activities. Now, data from sources such as Google Analytics, Semrush and SentiOne can be displayed in one presentation!

Add comments directly to graphs. This is especially useful when you want to explain spikes and dips!

Add and remove widgets and pages. Make sure your presentation only contains the relevant information and data!
Edit, select, move, add – everything is in your hands!
We hope you find this new form of analyses and dashboards useful. For those of you who are about to start your SentiOne adventure, please don't hesitate to contact us.