It's been a while since SentiOne has moved on from a startup phase. We are growing bigger and bigger, opening new offices, introducing new functionalities. Evolution is unstoppable – we have become great prospering Polish company (which is proved by awards like Deloitte's Technology Fast 50). Still, we keep our organizational culture in a startup atmosphere. We have some standards and procedures, sure thing, but execution process tends to be a little bit different. Our informal mission is to keep as far from corporate environment as possible so we naturally double check if such formalization and rules haven't sneaked into our company.
SentiOne – this is how we do it
There are a few factors which create every organizational culture. The commonly known are mission and vision, values, people and work environment. This list sounds a bit boring, though, and we feel this just isn't us. That's why I'm modifying the list to show you what SentiOne stands for 🙂
Three Musketeers – Bargi, Baza and Rzułf
Every startup founder is a visionary and shares his mission with the team. It's no different in SentiOne. Bargi, Baza and Rzułf (or Kamil, Bartek and Michał) have created a super-friendly and inspiring environment. Since the very beginning, they have been encouraging everyone to teamwork and have been focused on people's needs. You can reach out to them with every single problem, they surely will help!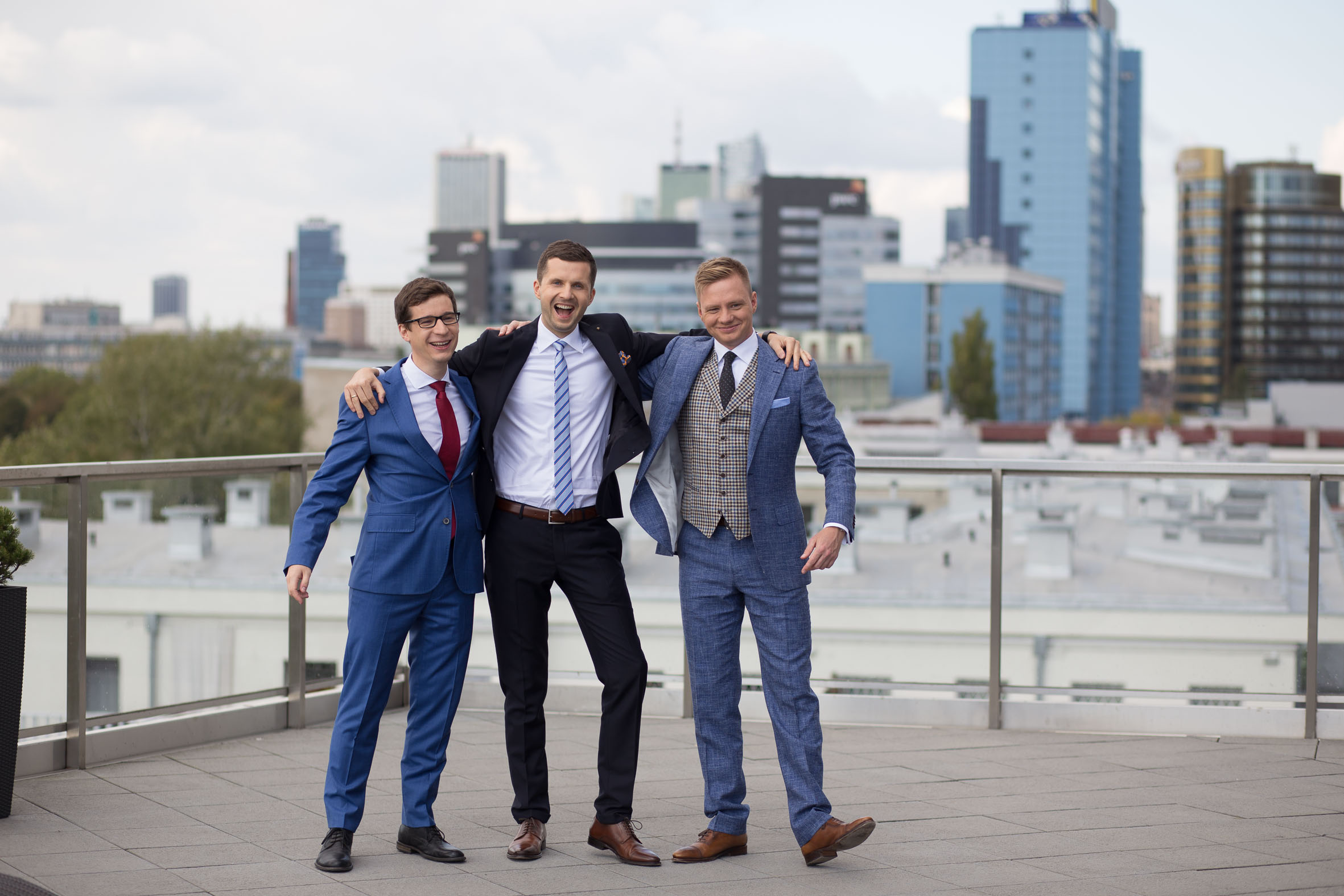 The story of a boar
Like every successful company, SentiOne was founded… in a garage. You already know by whom. Although their previous startup didn't work out, instead of feeling like failures, the guys drew conclusions. Their determination and perseverance led to many relations with investors and brought us to the place where we are now – with the outstanding product, almost 90 people on board and several offices around Europe.
While mentioning our story, I cannot forget about the Boar (or "Dzik" /d͡ʑik/ in Polish). You can run into him in our office. Remember, Boar isn't just our company mascot. The Boar is the legend passed from generation to generation and only the privy can discover its meaning.
Jest Dzik!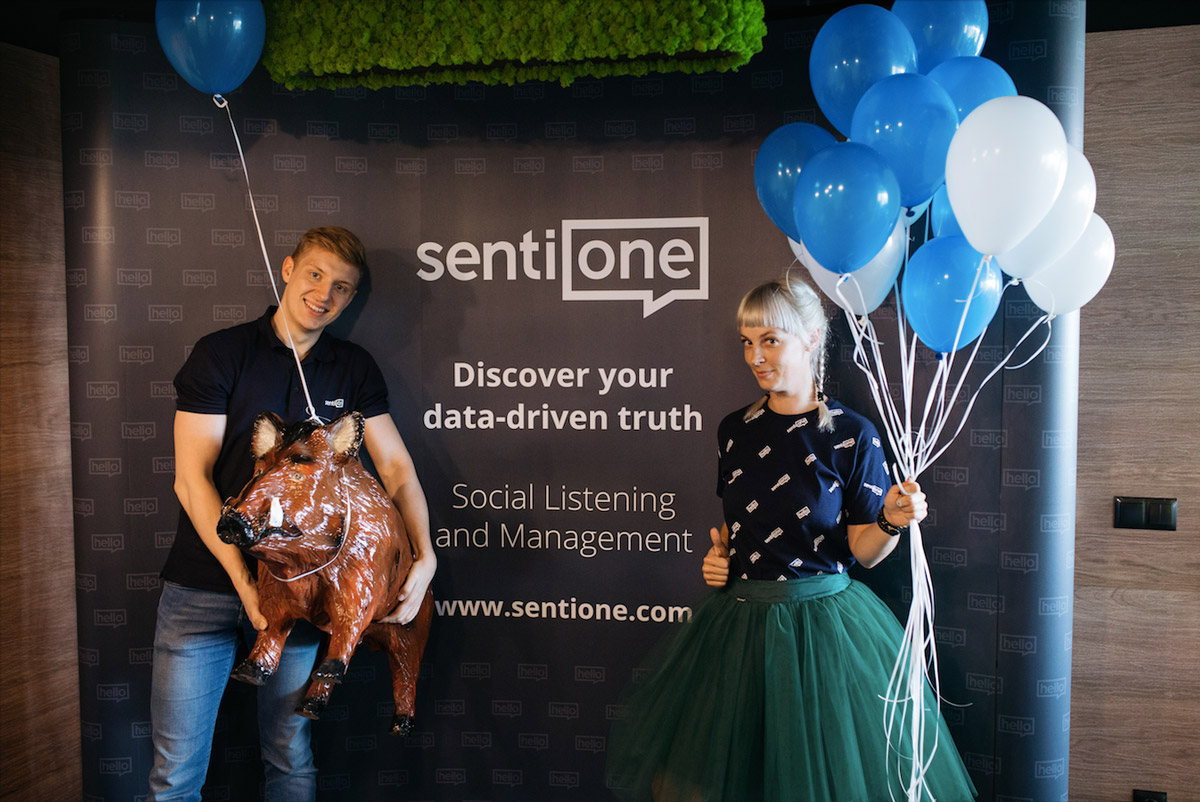 Unity Drive Curiosity
Those three words are our essence. We focus on Unity – teamwork and friendship are always at the first place and we believe that together we can achieve more. Drive is our fuel. It's this substantial urge of constant development and willing to go the extra mile. Curiosity makes us challenge the status quo and leave our comfort zone. We believe that together impossible is nothing!
#sentiteam
We work with the best – true story. Since the very beginning of SentiOne, the guys (or if you prefer – our founders) put a lot of effort to hire the greatest talents and enthusiasts in their field.
In SentiOne, you can find one of the most recognizable persons in the industry. If you are doing PR, maybe you know Jagoda Prętnicka-Markiewicz. Working in online marketing? Names like Magda Ciszewska or Ewa Stachowiak should ring a bell. Coding in JavaScript? You should have heard about Wojciech Urbański. Are you close to technology and product? Maybe you have met Olga Springer. Working in sales? Probably you recognize Daniel Kajak or Marek Cynowski. I could go like that on and on. And you know what? Each of us has a chance to become noted in our professions! In SentiOne, there is a room for career growth for everyone.
Professional experience isn't everything. People who join us, must love what they do and constantly develop their passions. Extra points if they like partying just like us!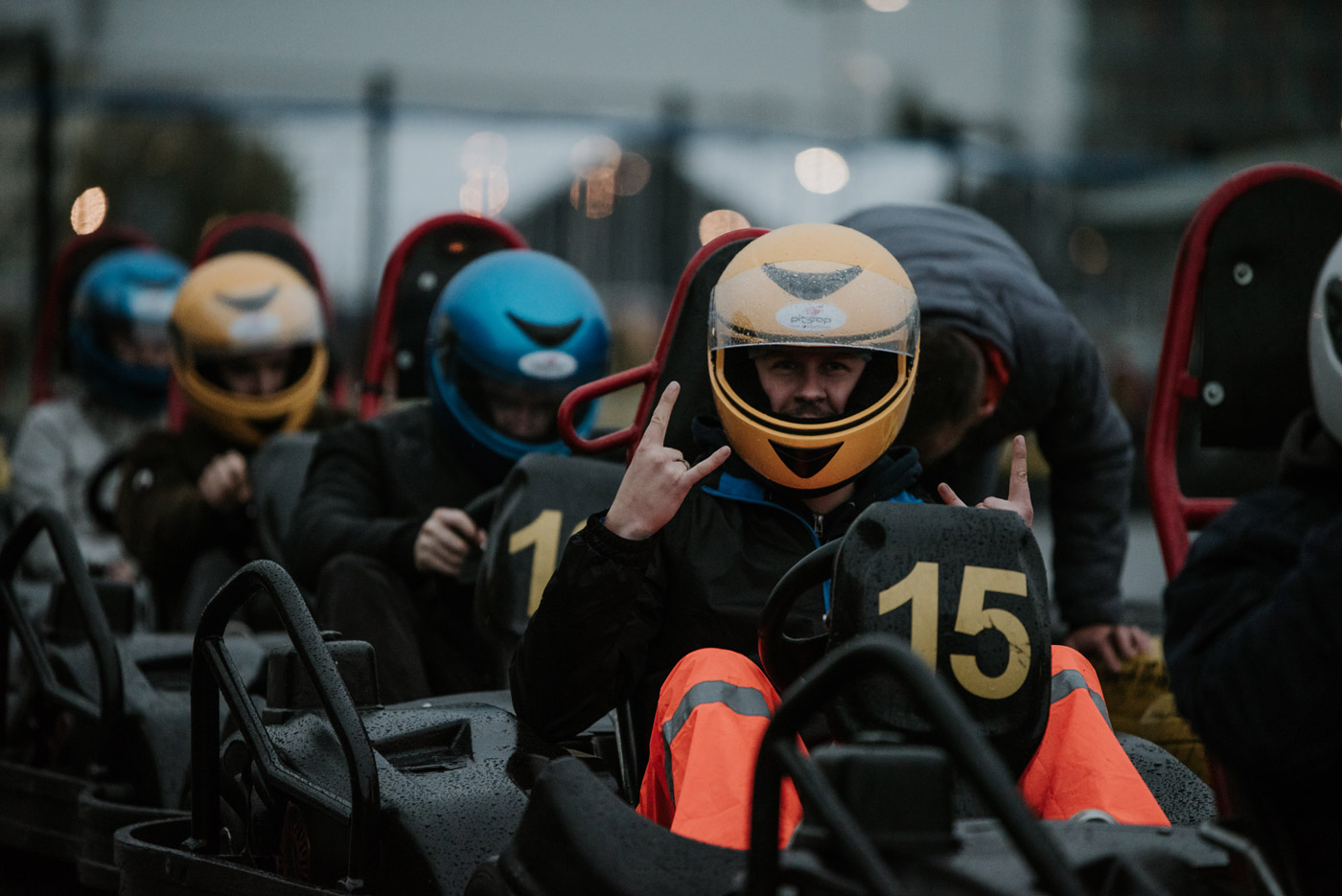 Work hard, play harder
If you we were forced to describe our parties with one adjective it definitely would be EPIC. We've created a tradition of gathering once a year, all together in one place, to celebrate. The way we celebrate, we will leave to ourselves but unquestionably, these are events of the year. And during the week, we spontaneously organize Pizza Fridays, Thursday's beers or mani-pedis and other impromptu initiatives 🙂 It's crucial to have a break from work and spend some quality time together, right?
Sixth – The PRODUCT
It's surely a pleasure to work for chocolate or champagne producer. We create new technologies… Nonetheless, we all consider it fascinating and attractive. We create a new reality and without any doubts, it's very engaging! We want and we have real influence on the future of the internet monitoring.
No place like Senti!
Now seriously, we create great place to work and we promise you will like it. Sure, you can get shot with a Nerf gun in the most unexpected time, we sometimes play on drums while waiting for a coffee and broccoli grow on our walls (ekhm, I mean moss), but apart from having fun, we guarantee a lot of challenges, development opportunities and a place to improve your skills. At SentiOne, everyone influences what is happening in the company, can implement their ideas, and has the feeling of "being a co-founder".
Seeing is believing
We keep things real and definitely believe in empirical evidence. Would you like to see for yourself what company culture we have at SentiOne? Try us. Let's have a coffee together (and a Nerf gun shooting if you dare)! 🙂