All
Manage your company's Google Reviews
Between the  1970's and 80's it turned out to be true that emotions and attitude are the best way to increase and stimulate consumers' buying decisions of products and services. Marketers started to adjust their company products to personal customers' needs, making it more attractive and representing additional features, making the customers just thirsty for getting the product quickly. Back then, top brands were sticking to  typical advertising methods through slogans – "Because You're Worth It" by L'Oreal in 1971 or "It's Just Made for You" by Taco Bell in 1984 are the ones we remember well and are the best proof that creating an attractive shout-out brings much more clients.
Surprisingly, even many years later, emotions are still shaping the communication strategy of brands – with a big change of new conditions required for successful implementation. In the current marketing era, emotions spread by brands have to be worthy of our trust, coming from verified and objective sources. And there is nothing better than a customer recommendation  that already made a decision to purchase our product or use our service. There are plenty of different websites, where customers are able to post their own opinions after buying a product in order to warn other clients or attract them even more to the product's quality and features. Those online-published opinions have a great power to verify brand and product reputation and they're very important to marketers,globally. It's crucial to mention that new Google search algorithms are based not only on the website's quality or number of views but more and more pointing out SEO-friendly content, therefore all our actions should be aligned and visible to a major group of visitors online. All of these conditions are positioning the brands and products in the search engine, and have the power to either raise our incomes rapidly or bring us down with visibility. Our own choice!
Who really reads online reviews? According to the latest research by BrightLocal published in Inc.com, 84% of buyers confirmed they have read and trusted personal recommendations posted online – their family and friends included – about certain services or products, and it further raised their interest in buying the certain services . As every industry is different, there are plenty of those where online reviews are critically important – for  example, FMCG or retail, cosmetics and baby products. However, to make up our mind and make a decision we need to read.at least 5 online reviews 
It's not rocket science to work out that Google is the most recognizable search engine across the world. Google is delivering many different services, but did you know what Google Reviews are?
Imagine an online service powerful enough to gather the opinions of customers, tourists, employees and many others ranking products, services or places they experienced on their own, and all  of this in a simple Google Search Engine, and its Google Maps feature – company profiles. Google Maps became the easiest, fastest and most known tool for searching a place, guiding us to our destination  and, in the end – reaching our desired location. But people are doing much more in Google Maps than just searching – they make decisions which place to visit, and then – exchange their opinions, share their thoughts and express their emotions about their experience . Half of the users searching for specific places will visit them afterwards, during the next 24 hours! This clearly says that Google Reviews are increasing sales levels  – and that's why it's so important to have your own company profile in Google!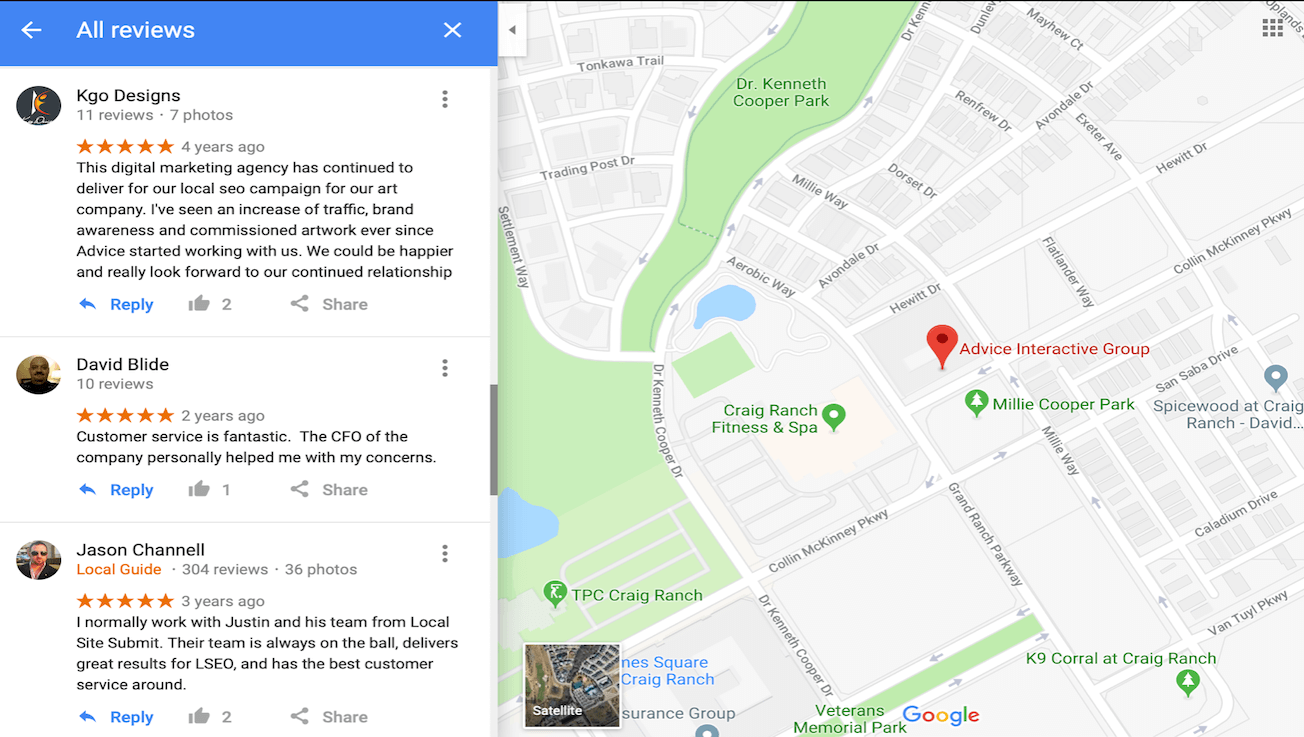 Google Reviews work around emotions and constructive feedback from internet users – you are free to share your thoughts, give additional tips to other viewers, or even rank a location using stars – all your thoughts and opinions will bring the value to future visitors, making their decisions based on the data created others, and also  by you! Google Reviews are also a very important factor for companies, which have the possibility to react to chosen opinions of users. Therefore, it's important to continuously care about those positive and negative mentions appearing in our company profile, reacting to them quickly and keeping crises away from your brand. Based on the observations, most of the time brands reply only to negative comments about their locations or services, which can be seen as a a mistake. It's more important to engage with the users, and those happy with our products or services are our key evangelists – it's good to let them feel listened to, engaged more and given valuable insights for our company development.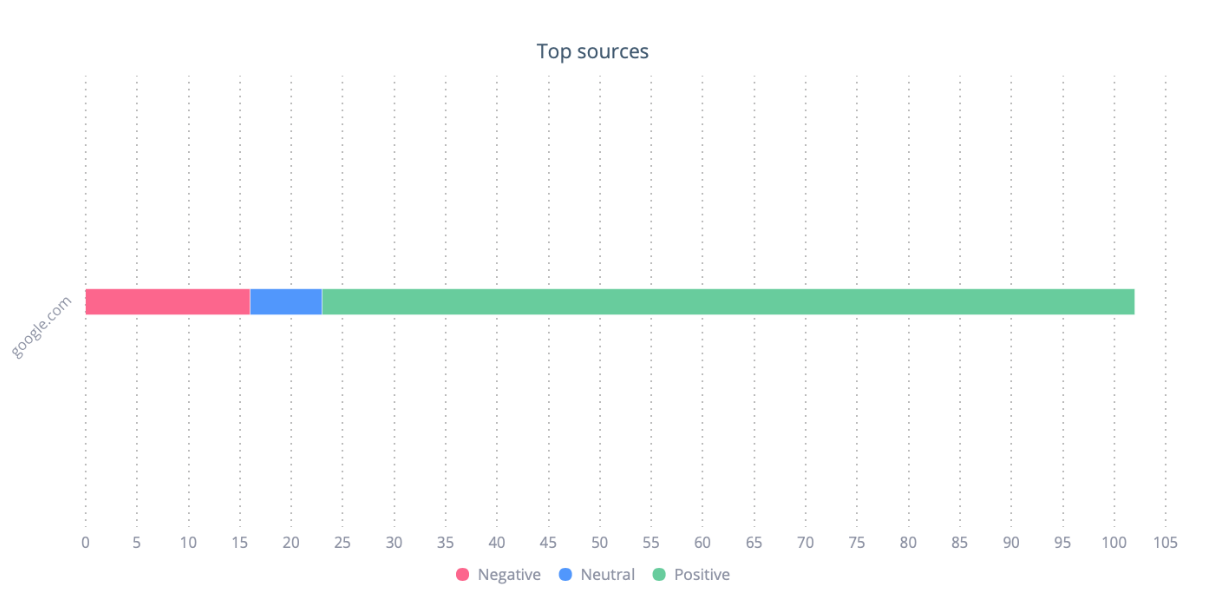 What's important as well is that Google has their own, unique spam detecting system, that stands on guard of opinions' quality, deleting fake opinions or those not following the rules. It's more valuable to receive real reviews from happy customers who have visited us or used our service and want to share their happy thoughts . Every positive review posted in our profile raises our search rank and might bring more and more customers.
Keeping in mind all those rules, the importance of Google Reviews for company image and the potential of increasing sales, we decided to run this feature in SentiOne! From now on, you can monitor unlimited locations in one project and most importantly – REACT to them directly from our tool. And there is even more – whenever a new review appears, you will be able to receive an email alert or push notification with the list of newly created opinions, which helps to further manage and reply from your business profile. Last but not least, analyzing Google Reviews with the help of SentiOne will help to understand customer insights around your brand better.
Want to know more about configuring Google Reviews within your account?
Check our Knowledge Base to learn more about Google reviews monitoring
The Google Reviews feature is restricted to Enterprise SentiOne accounts only.