Inside SentiOne
Game of Topics – why did we kill off one of our main characters?
For those of you who don't know that Topic configuration was the first thing to do to start monitoring online media with SentiOne. And now the Topics are no more.
But all jokes aside, we've simply decided to rename them to Projects. And with the new name come new looks. We believe that the new name refers to the application architecture more as the Project is what you work on within other modules (like Mentions or Dashboards) as well. That's why you can now access these modules straight from your project list.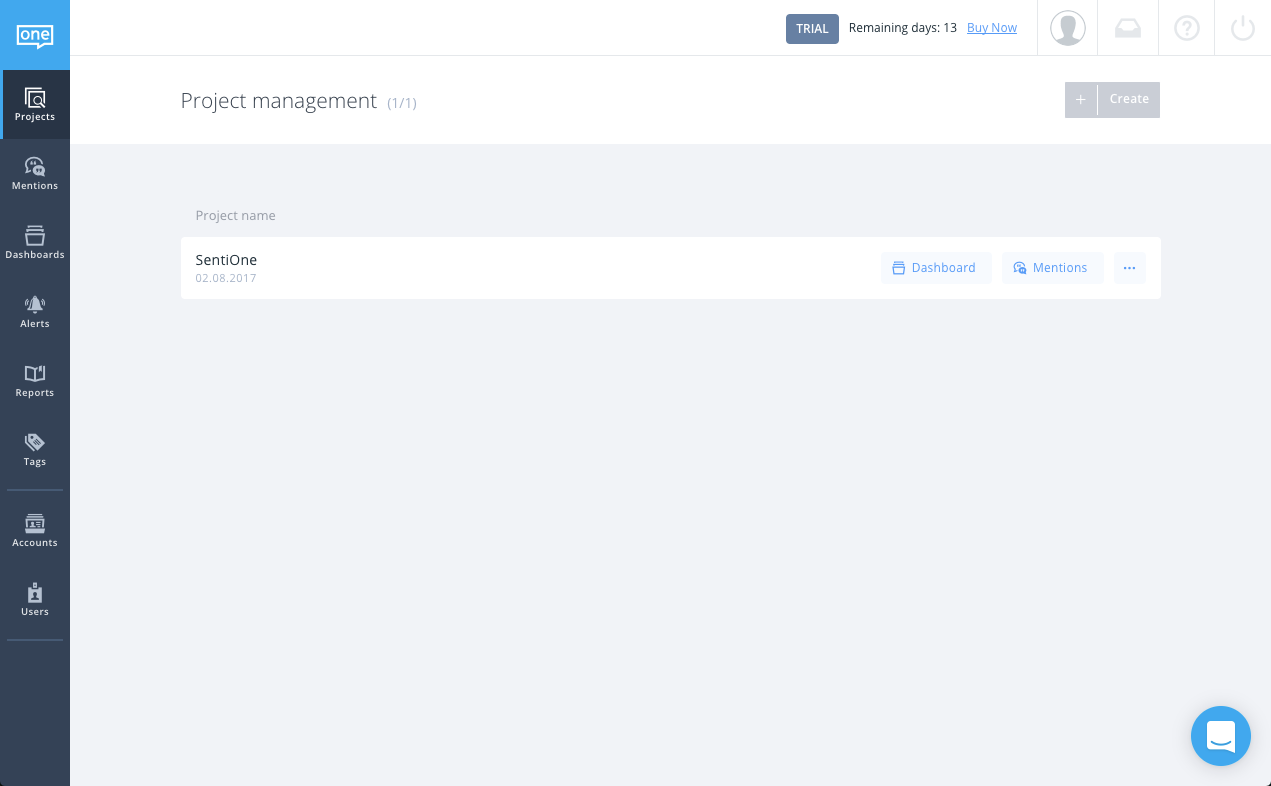 We've also changed the Project configuration process but you can read more about it in our Knowledge Base. In a nutshell, you've got 3 scenarios now and it looks like this: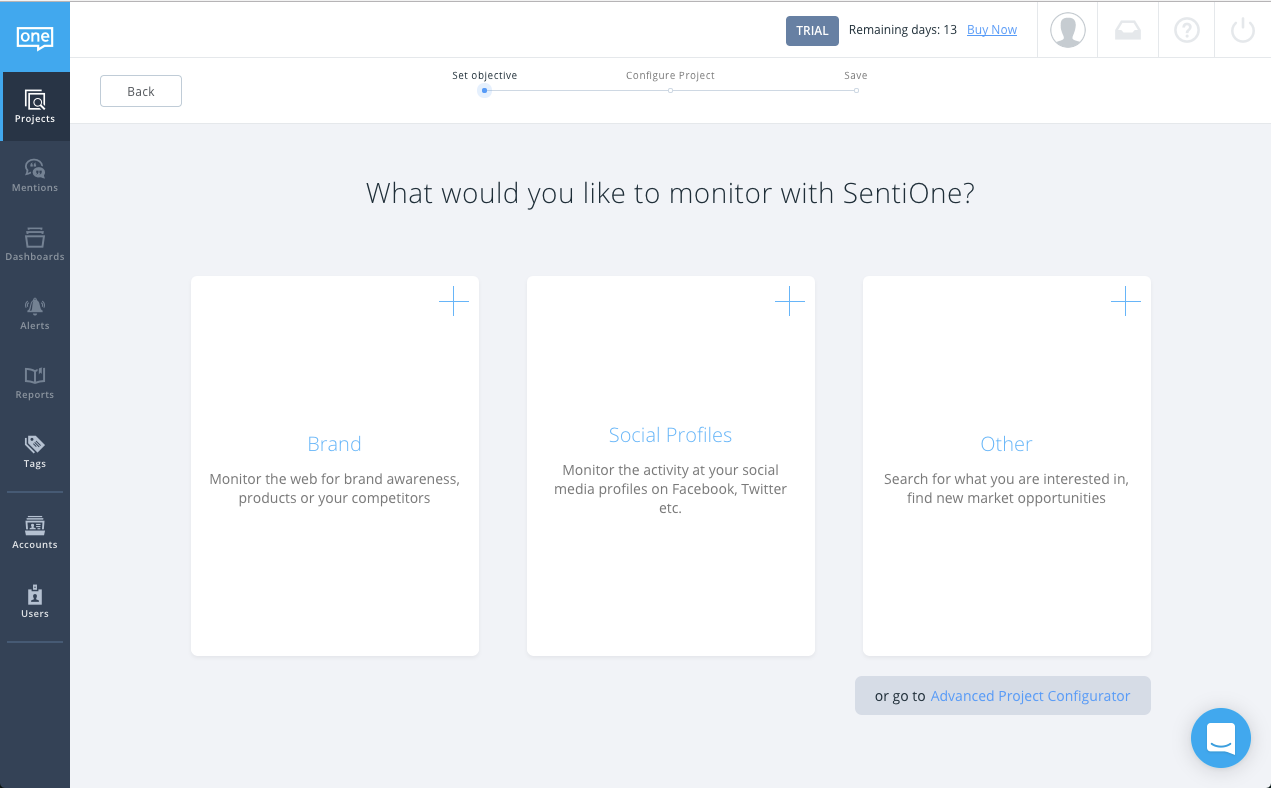 Got interested but you don't have an account yet? Try social listening for FREE!
If ever in doubt, don't hesitate to contact our Client Service (for example via in-app chat). They are glad to help you with the New Project Configurator or gather your feedback. After all, we do it all so that the internet monitoring and reacting to online mentions would be a smooth process for YOU.
You can also spot some changes in the colour scheme of the application and a lifting of Mentions view.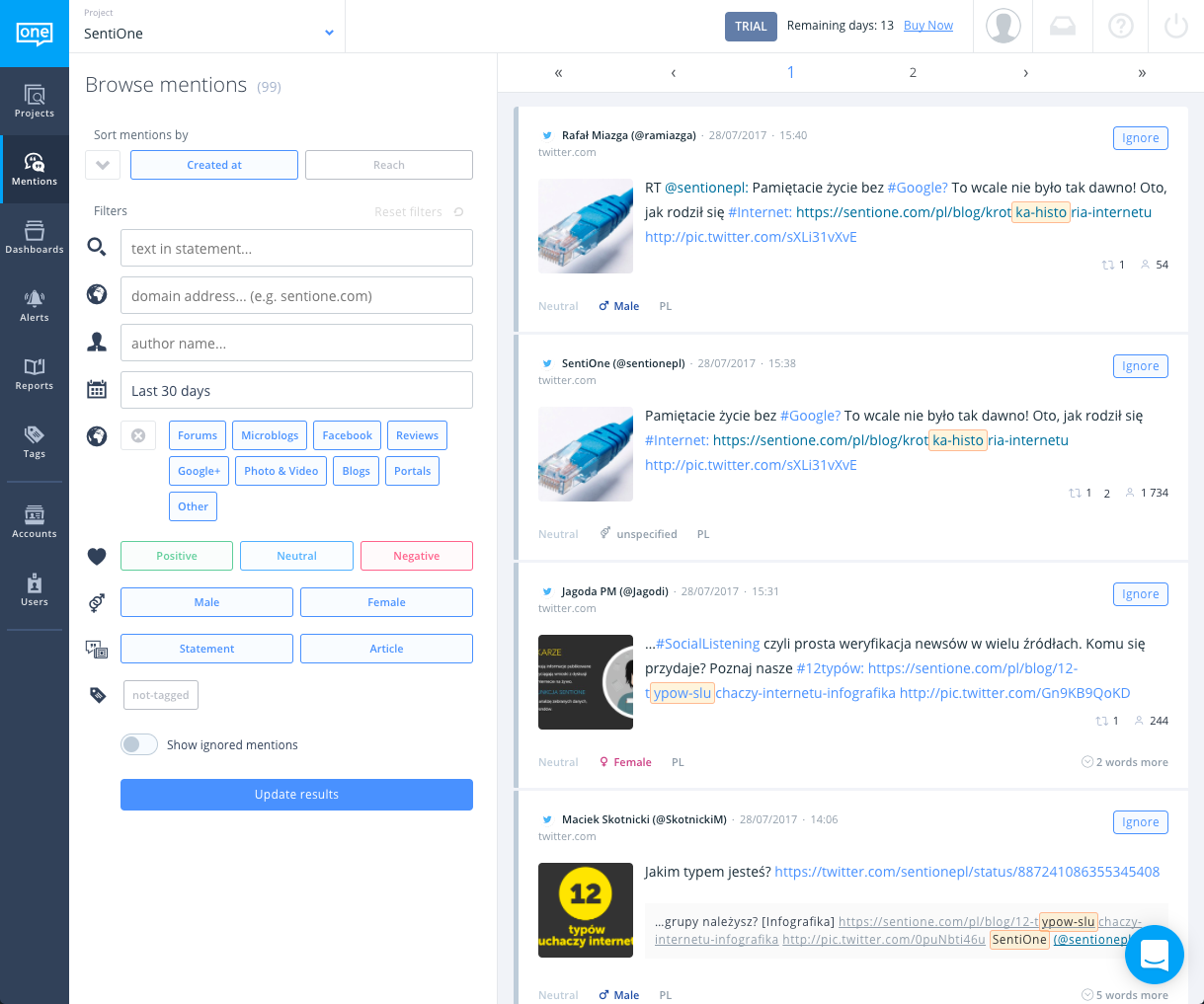 We'd like to hereby ensure you that all the current functionalities of SentiOne are still there for you. You can monitor unlimited keywords on thousands of sources and find actionable insights as you did before! These changes are purely visual.
Truth be told, we've been working on improvements to UI for a while now and now is the time that we release some of them to the world. Dragons have hatched. We're prepared to become the most intuitive social listening app in all the kingdoms! So keep your eyes open. Change is coming.