First of all, big thanks to our clients for all the encouragement and support we've received in the first quarter of 2018! Here's the summary of what we've been working on for you. We have implemented a batch of features that, hopefully, will make your social listening and engagement easier and more fun!
New functionalities available in SentiOne:
Week histogram – available for all users,
Photo gallery – available for all users,
Automatically refreshed dashboard – available for all users,
Online dashboard – offer for enterprise customers,
SentiOne React – offer for enterprise customers,
AI Assistant – offer for enterprise customers.
Week histogram
With the new week histogram you can learn more about when your audience mentions and contacts you the most, so you can manage your resources better. Using this precise data you can prepare a very specific online audience analysis and optimise your online communication strategy. Check out our example.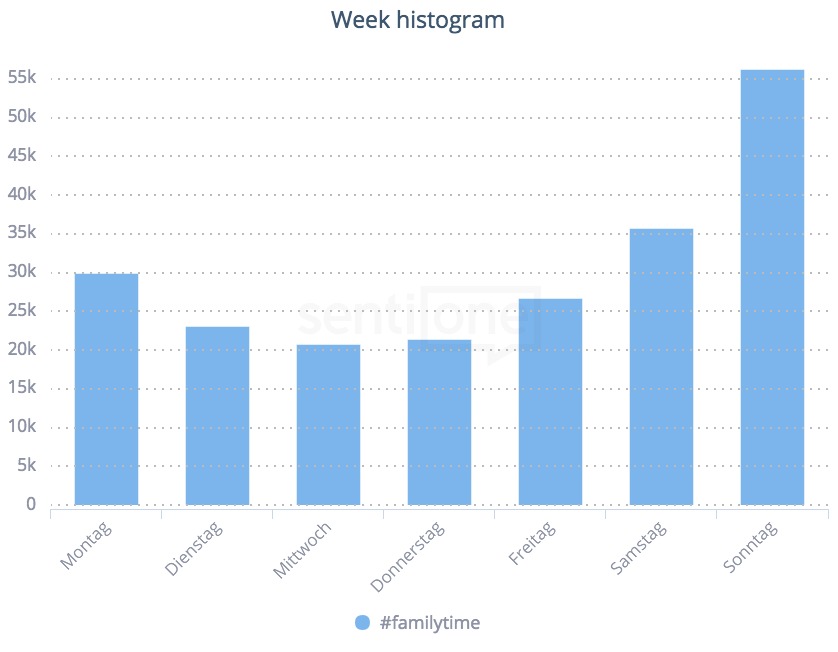 Go to your dashboard now and see how it works for your projects!
Photo gallery
See all the images, that appeared on the web when your brand has been mentioned, gathered in one place. Simply customise your dashboard by adding the Photo gallery widget (available under Mentions category).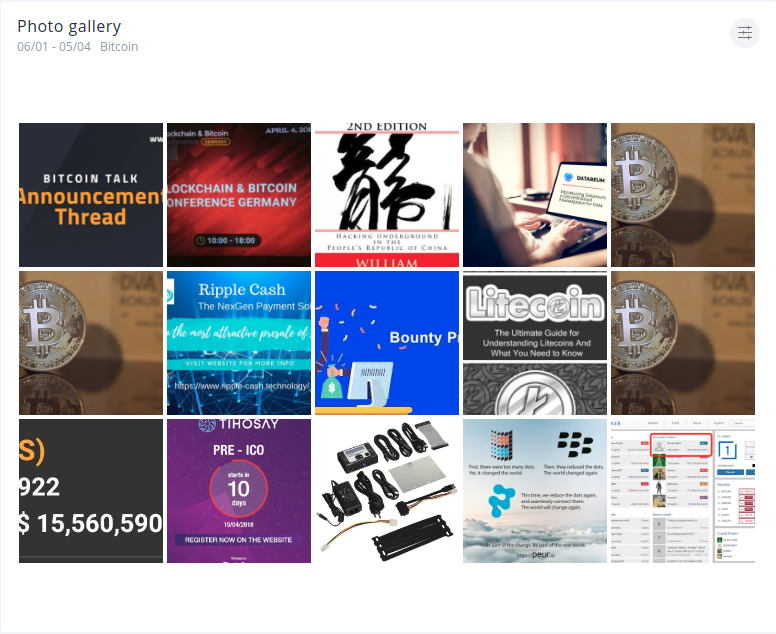 Automatically refreshed dashboard
When you create a new dashboard and choose one of fixed time periods, such as: Last 7 days, Last 30 days, Last 3 months, Last 12 months, This month, This year, our system will calculate your results automatically and refresh your dashboard. You can still do it on your own but from now on it won't be necessary.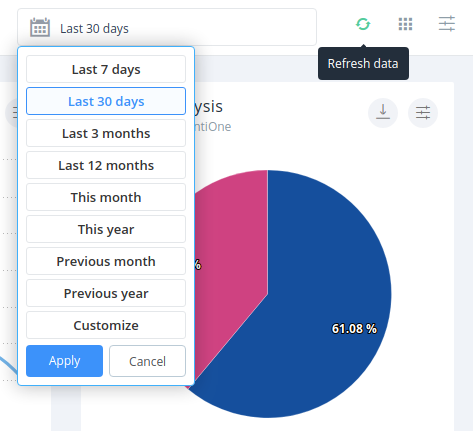 Online dashboards
Have you ever dreamed of sharing the results of your online listening? After project configuration, analysing the data, you may want to show it to the wider public. Now you can do it! I'm going to just give you a quick teaser of how it looks like: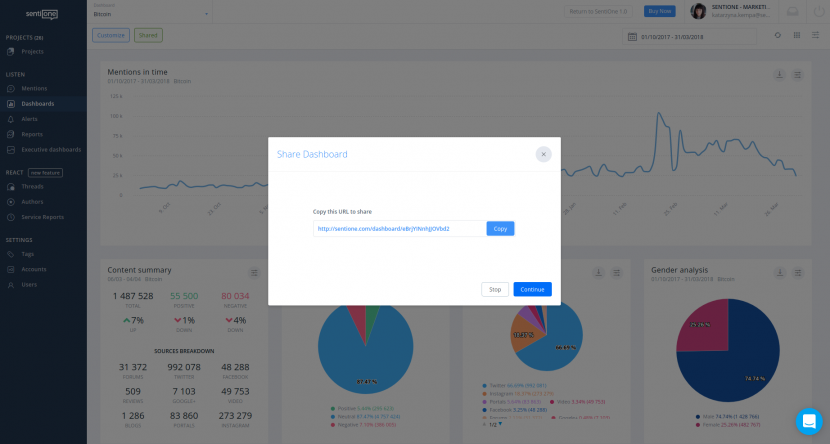 There's a step-by-step use case blog post on its way so stay tuned or simply schedule a demo now!
SentiOne React
As you may already know (but I will repeat it again and again as it's our crown jewel since the beginning of Q1), it is now possible to respond directly from our tool. You can now not only discover and analyse your brand mentions gathered by our crawlers but also join the discussion without clicking through to multiple channels. Authorise your profiles (Facebook, Instagram, Twitter, other forums), set up your workflows and provide great social media customer care. Learn more about this no-brainer online reputation management feature now.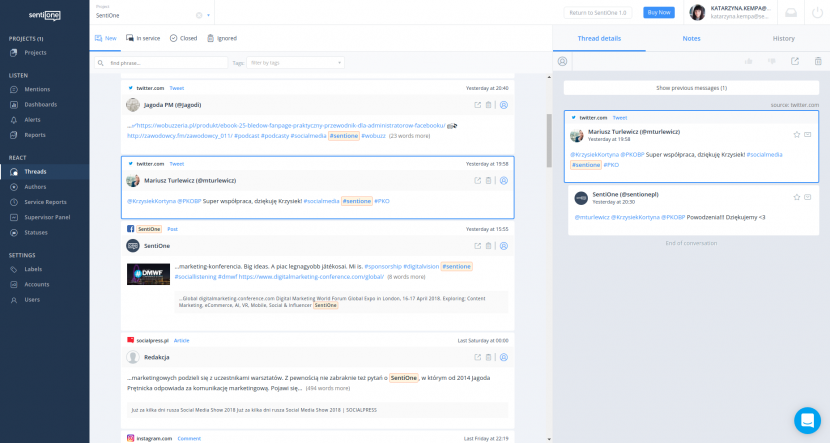 AI Assistant
Last, but definitely not least – our top-notch AI feature in SentiOne React panel. Based on historical responses and advanced natural language processing, our tool can now suggest answers in your online discussions. Our AI Assistant gets about 80% confidence so all it needs is a little human touch and expertise to save your webcare team's valuable time.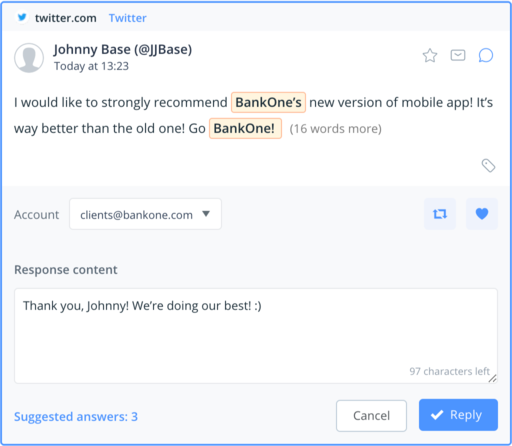 Interested in boosting your online customer care? Wait for the great release of our AI solutions or
contact us now
and beat your competitors with this chatbot experience!
We believe in being transparent about the changes and new features with you as we go. That is why you get summaries from me, as the Head of Product. If you have any feedback about our product and service we provide, please contact me directly, I'll be happy to help!
We are super excited to face even more challenges in Q2. Follow us on social media (Facebook, Twitter, Instagram) to be posted about our next innovations.