In 1995, Marvel Comics declared April 28th to be the National Superhero Day. To celebrate, we decided to use the power of social listening to finally answer the question: who's the most popular superhero?
Marvel or DC — the eternal question?
When it comes to superheroes, there's that eternal question: Marvel or DC? If we compare the number of their online mentions, Marvel leads by 67.25% — no doubt thanks to the continued strong performance of their Marvel Cinematic Universe.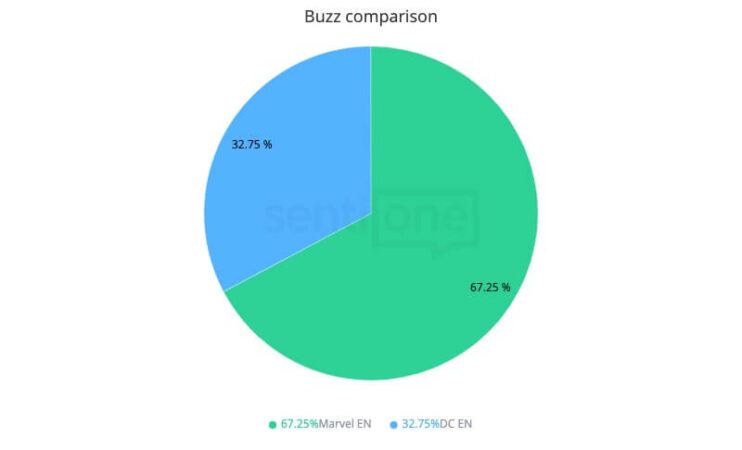 However, things get interesting when we add sentiment analysis to the mix. By comparing the Brand Health Index metrics, we can notice that both brands are quite close to each other. While Marvel might be more popular, both companies enjoy a loving audience.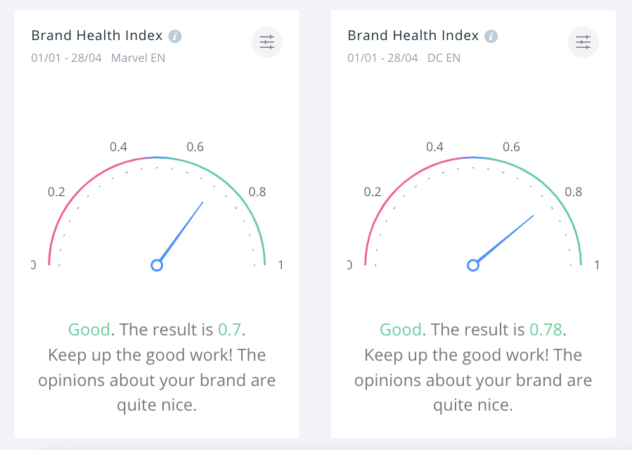 Top 7 most popular superheroes
SentiOne lets us look at the most common hashtags used for each topic. To nobody's surprise, hashtags of superhero names are some of the most commonly used. Last year, #blackwidow and #spiderman were the most popular hashtags used when talking about Marvel — no doubt boosted by the highly anticipated movie premieres.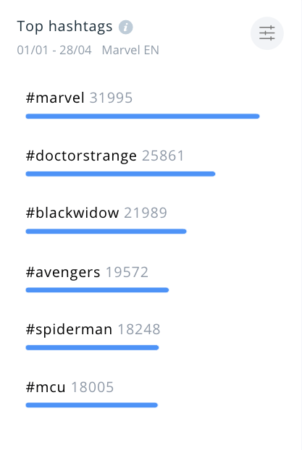 We compiled a list of the most popular superheroes of last year. Based on our unique Social Index method, here are the results:
Batman
Thor
Spider-Man
Superman
Doctor Strange
Black Widow
Black Panther
Batman takes the trophy for the most popular superhero — the recent film by Matt Reeves certainly helped matters. Thor's in second place, and are we really surprised? Chris Hemsworth's portrayal of the character is a fan favourite. What's really surprising is him beating Spider-Man, whose recent film, "No Way Home" received overwhelmingly positive reviews.
Superhero popularity around the world
SentiOne speaks more than 70 languages — we leveraged that ability to rank superhero popularity by country. Here's each country's favourite superhero, as ranked by their Brand Health Index.