Q4 was super busy. Not only because we were planning our OKRs and roadmap for next year, but mainly because we were constantly developing new features and interface improvements for our customers. We doubled development and research team last year so you can expect even more every next quarter.
Here I am with the short overview of what have happened in Q4 2017 in SentiOne.
New features
1. Facebook reactions – available for all posts and comments from Facebook.

2. New option to convert project from basic to advanced project configurator. Not everyone is a hard user – especially in the beginning of the journey in new tool. But while getting deeper and deeper it may be that even online monitoring amateur requires more advanced rules. Now it is finally quite easy to convert basic rules to advanced configurator and get access  to more powerful features.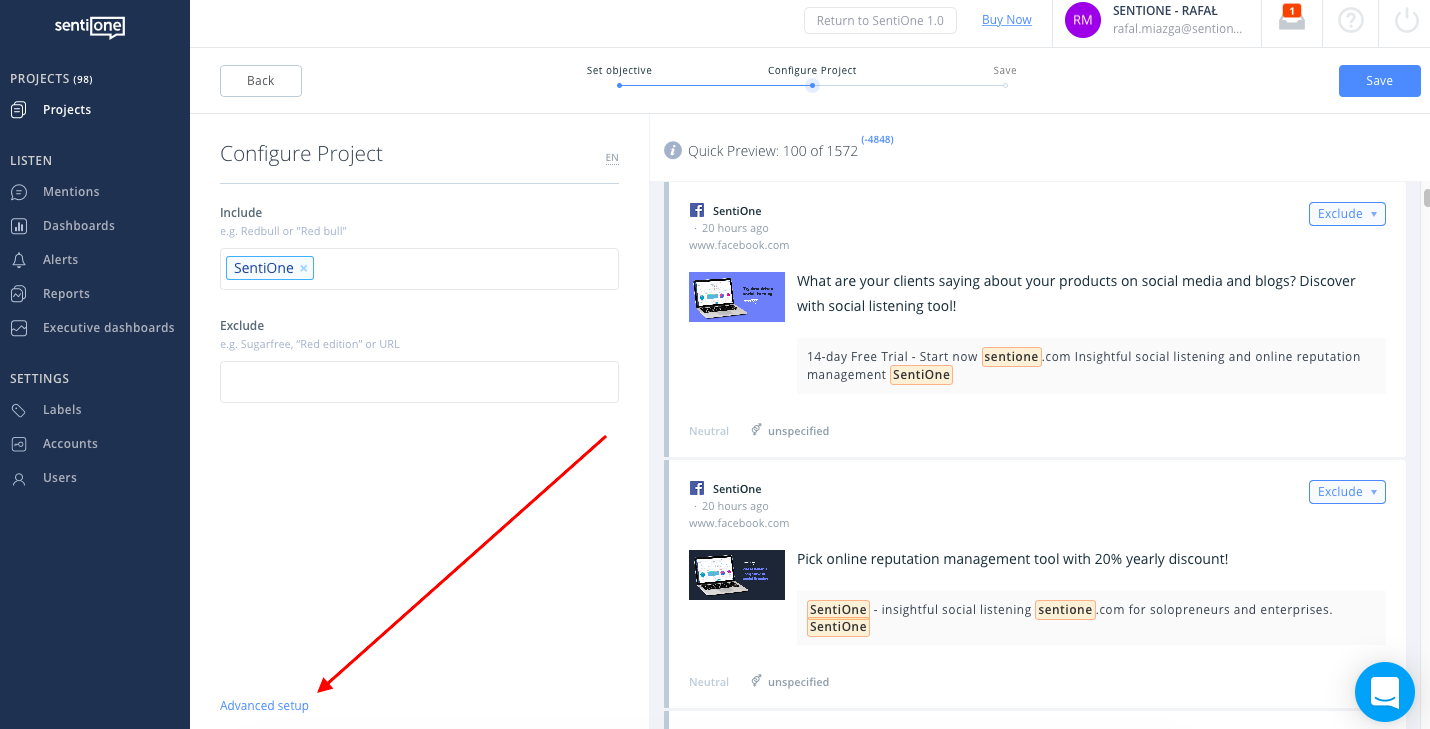 3. Change monitoring language while creating a project – depending on which market our client wishes to monitor and analyse, now it is possible to define it while creating projects within basic creator. Save your project to get UNLIMITED mentions from language you are interested in!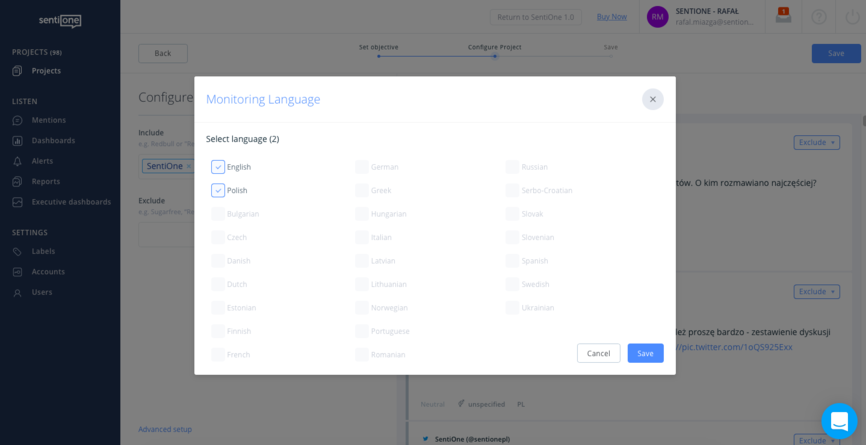 4. Online Dashboards – MVP – We are finalising functionality to share dashboard under public link. Just fixing last bugs and do some optimisations. Soon our users will be able to share their analytics with everyone with just two clicks. And, of course, public dashboards will be updated every time user lands on it.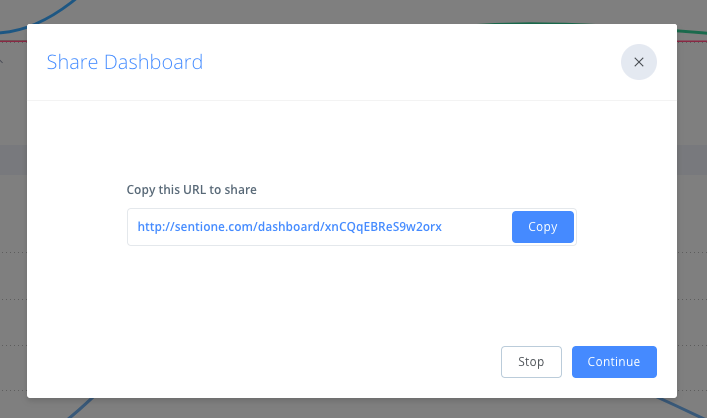 Example:
https://sentione.com/dashboard/Y4t6EAJsjIBQoBqX
Interface optimisations
1. Creating alerts, dashboards and reports has never been easier – we have redesigned forms globally.
2. Highlighting search results – now our user see their search words highlighted.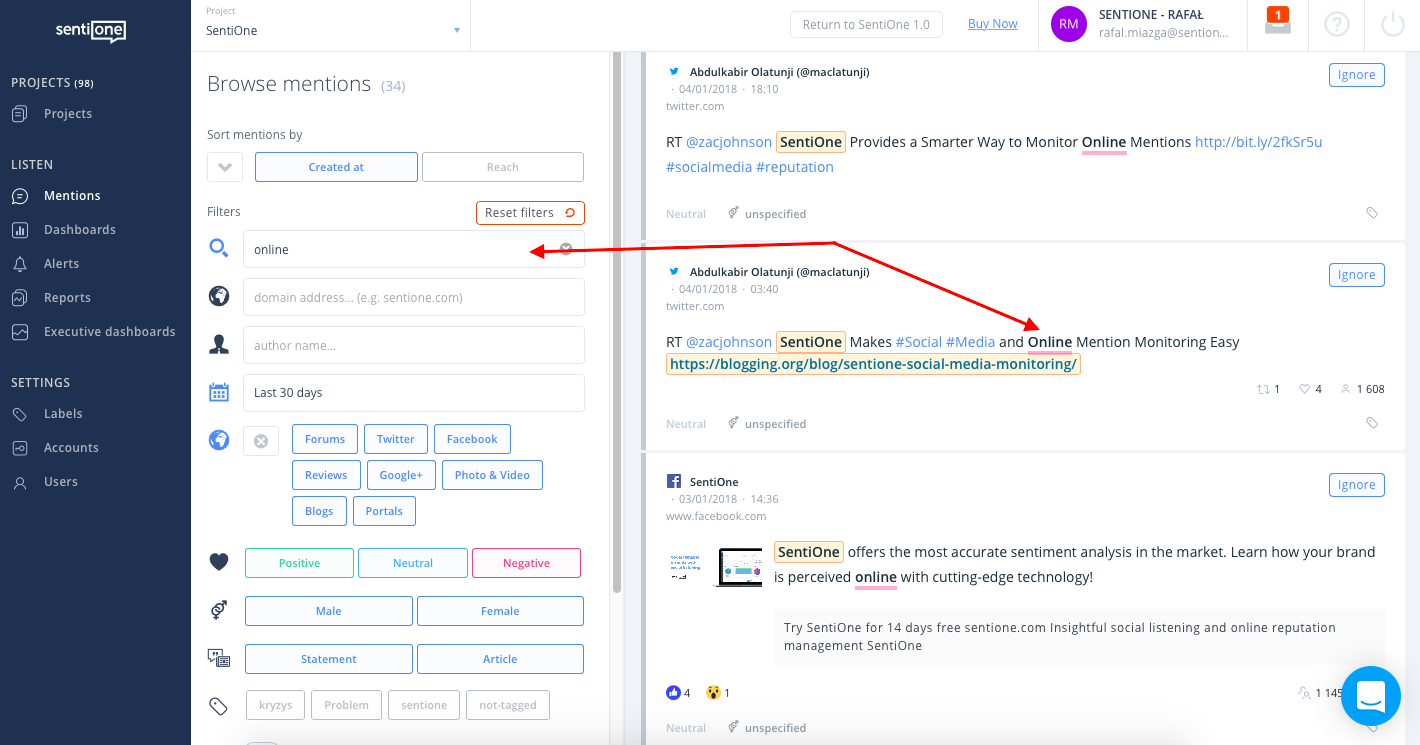 3. Many mobile app optimisations – so user can protect their brand and engage with users from everywhere.
4. Update results automatically after user changes filter – we have removed "update results" button from Mentions module because the system recognises filter change and automatically updates the results.
5. Payments user experience improvements – we have done many optimisations to make payment more user friendly. We are also adding new payment option for new markets that we cover.
Summary
Let me share a secret with you – the list above is not all what we achieved recently. In second part of 2017 we started a big project that required us to rewrite infrastructure and build new features to expand our offer. Launch campaign starts this month, keep on eye on our Facebook profile ?
In the end of this article i would like to say big thank you for a great team that is designing and developing our application. They are not only implementing changes, but defining it as a whole. And this is how cooperation should work in agile product development world. Whole #SentiTeam that were involved – you are simply the best! ?