Google Alerts is one of the tools that help to follow online discussions about your brand. Thanks to this solution, you can keep an eye on the subject and click through from email notification to the discussion. But… is it enough?
We all know that everything Google is easy and UX-friendly. And so are the Alerts.
Just enter the word or phrase you want to track.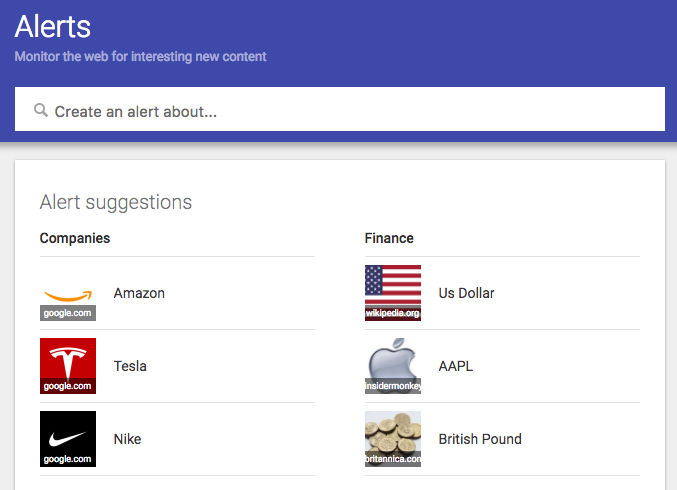 Then set appropriate frequency for email alerts,sources of mentions, and some additional details.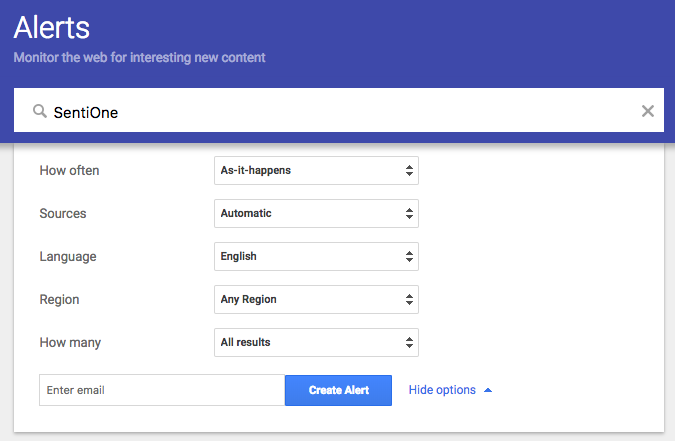 Thanks to Google Alerts, you can be updated everytime your query – be that your name, brand, competitor or hobby – is indexed in Google search results. Alerts are free and available in all major languages of the world. However…
Is that enough?
Google Alerts is easy to use but, unfortunately, very limited.
It can be a simple substitute for professional internet monitoring but it can't replace a tool dedicated to provide the entire ocean of online data analytics regarding your topic.
Make note that Google Alerts monitor just Google search results which can turn out as some kind of limitation in itself. Today, most of the valuable online discussions – including those which turn into shopping decisions – happen online. Therefore it's worth to remember that Google Alerts' social media scores are not very precise.
For example, looking for "SentiOne" as a keyword in Google Alerts, you won't get any latest results. Setting a similar topic for SentiOne gives 57 results for Facebook, 297 for Twitter and 13 for photo and video social media channels (as YouTube and Instagram). Just last 30 days.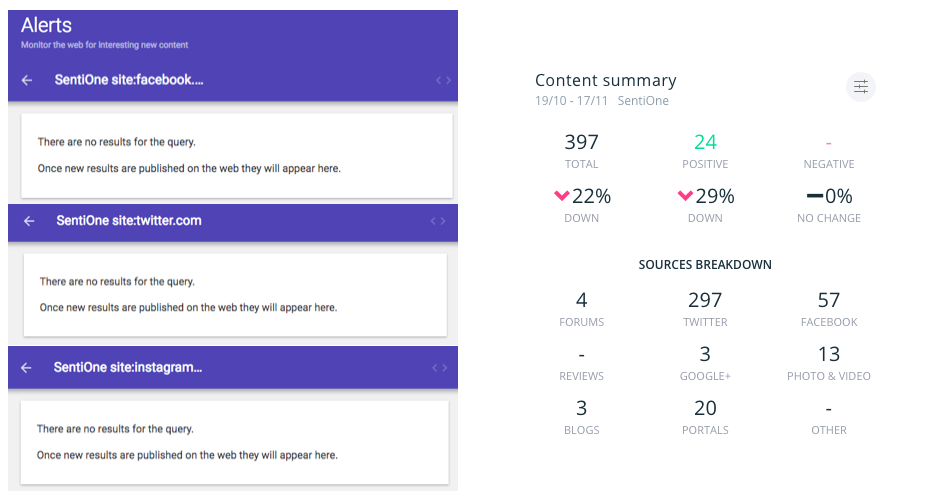 Search results for the same topic in Google Alerts (left) and SentiOne (right)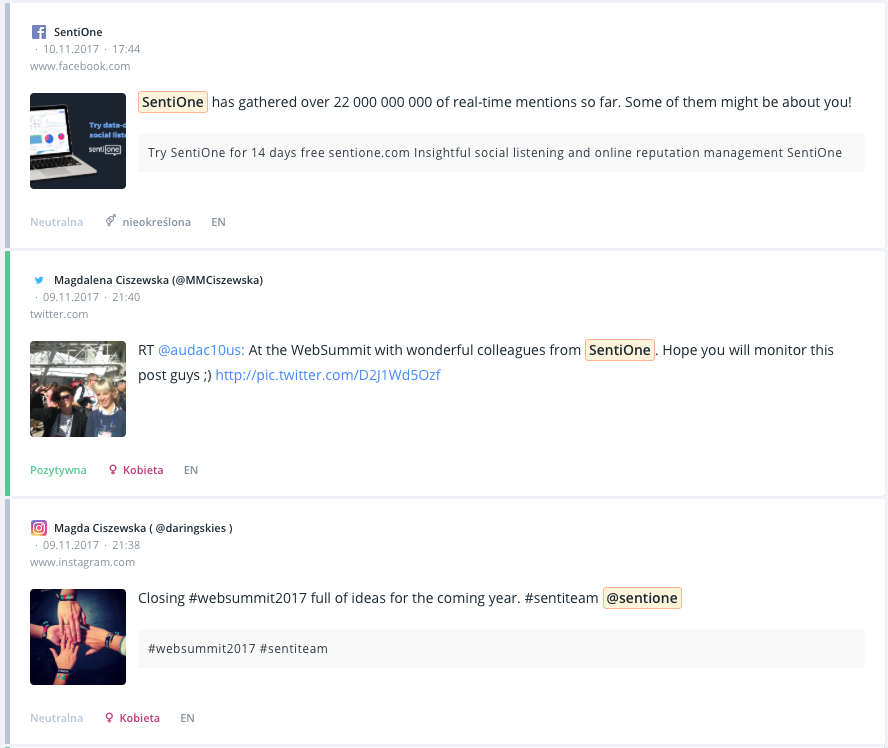 Sample results with Instagram, Facebook and Twitter
How to get even more social listening insights?
Tools like SentiOne are developed not just for real-time results (in this case, Google Alerts works really well). By gathering results from multiple online sources in one place, they help to take a bird's eye view. Find out not only where the conversations about your brand take place but also how it looks in time, what's the sentiment, geolocation. Discover insights about your audience from advanced social mention analysis.
Using SentiOne, you can learn:
Where is the discussion going?
2. Is the sentiment positive, negative or neutral?

3. What is the reach of your brand mentions?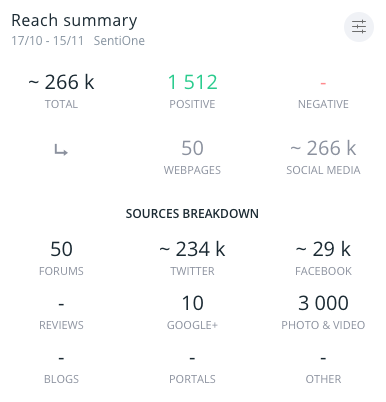 4. How does the discussion about the topic develop in time?

5. Which keywords are connected to your industry?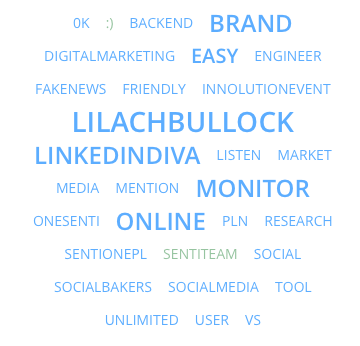 6. Where do people talk about your brand?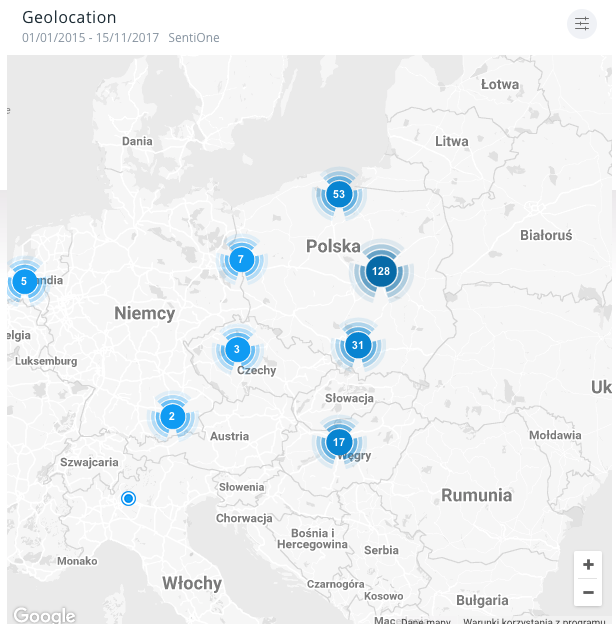 7. Who writes about it more often – men or women?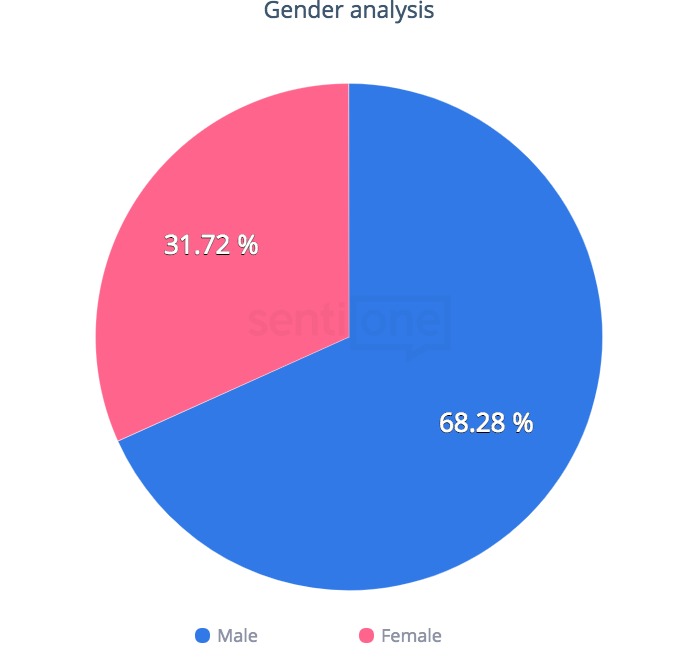 8. Who is an opinion leader in your industry?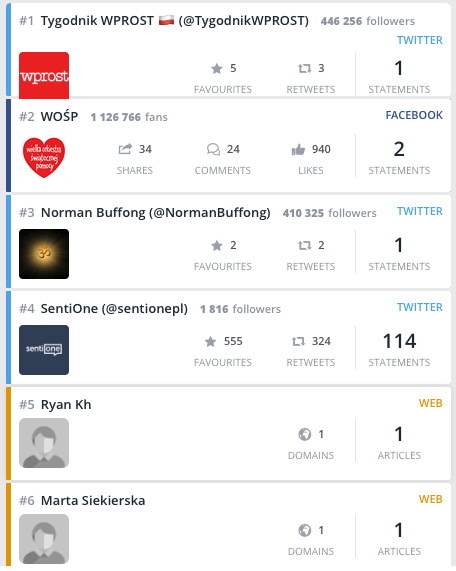 … and many more. You can also set email notification – it's one of many system features.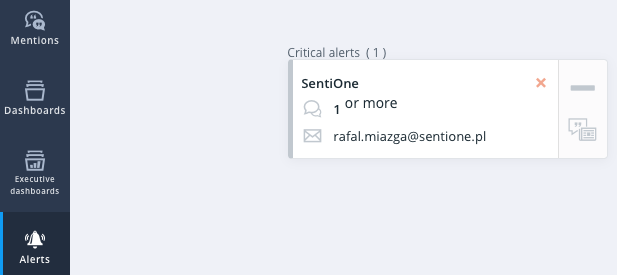 Professional online monitoring tools also allow you to compare multiple topics in one place. In SentiOne every online data analysis you are interested in is clickable – it takes you directly to the discussion which you can join to build your brand awareness and authority.
In other words, tools such as SentiOne not only allow you to keep track of your topic (like brand image) but also look deeper into the internet data and discover actionable insights.
Would you like to find out? Try professional social listening today free of charge for 14 days!