You are probably not really fond of unexpected social media crisises, right? Well… being unaware of what is happening online, can be indeed a real risk factor. You do know that anyone can write anything about your company online and there is actually nothing you can do about that. Moreover, one can publish anything anywhere without your consent, which makes content management even more tricky and challenging. Well, challenge accepted. Check out the best practices to handle any SM crisis the way they should be.
It is quite simple. Be a Pro online and utilize the strength of real-time social media monitoring. Sentione is quite an awesome tool for that. It should help you keep track of any content published online with regard to your brand. How?
Do the Real-time Monitoring
Thanks to real-time monitoring you can have mail or push notifications right away in your inbox or on your screen every time someone publishes something about you on the web.
The problem
Imagine an unhappy/unsatisfied blogger, who reviews your company badly on his or hers blog. The only way you will know that something was published about you is when you bump into it on Google – but SEO takes time. So, by the time you realize something bad is happening, it might be already too late. Via social media monitoring you'll get the update right away and you can react even before SM crisis starts to culminate.
Why bother?
Social media crisis can cost you a lot: money, reputation, branding, even employees.
The solution
Meet the awesome 9C method which is a very helpful way to take care of any negative situation (works for Public Relations and media crisis as well).
9C method
Contrition – say you're sorry; sharing positive emotions is a very important thing
Confess – all your sins; hiding and avoiding isn't a good strategy
Counteract – since most of social media crisis can be avoided, so try to do what's right
Correct – your mistakes; try not to make them again
Compensate – to all to whom you did wrong; try to cheer them up
Concoct – all you may need, all that may happen; plan ahead
Can-do – just do, actively; speakto the people, listen and try to help them BEFORE anything happens
Care – about people, not money; people give money, not other way around
Cider – grab your cider and let it all go; sometimes it's the best one can do
A Cautionary Tale
Imagine you work for Domino's Pizza and you wake up one day seeing this poster online: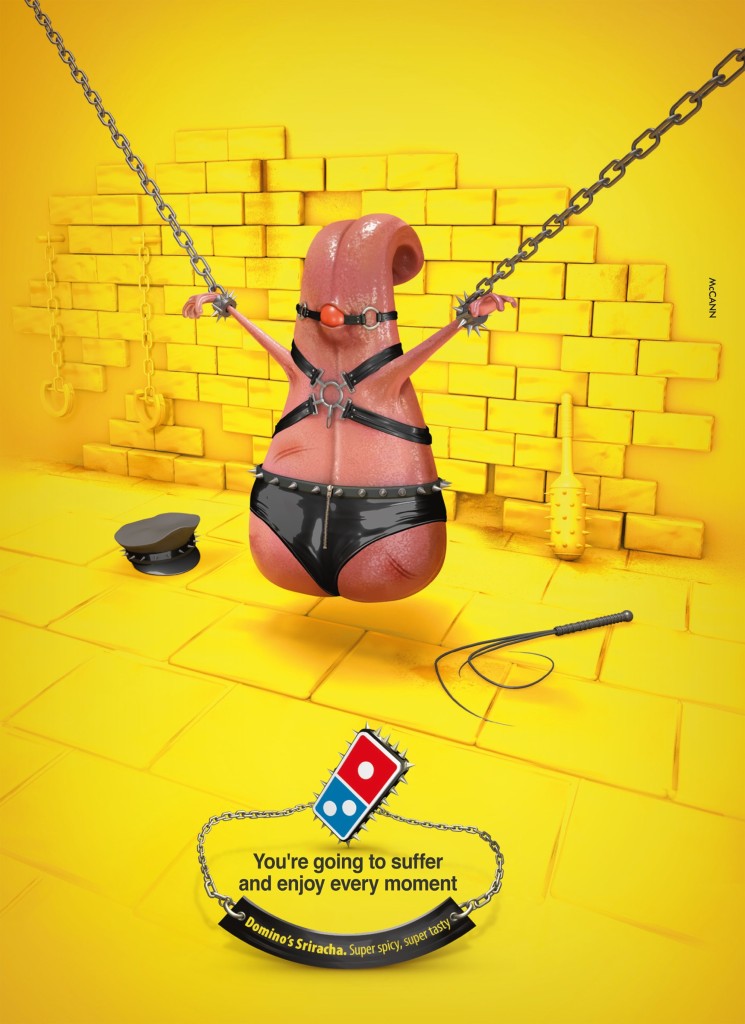 Of course it's all over your fanpage, a LOT of people have seen it already. You definitely must respond, but still – you have no idea what really happened. Your first guess could be that it is simply an unauthorized use of your (company's) intellectual property. So, you put this out in the online world. Then a bit later you get a call from someone within Domino's that it was authorized. There was a leak apparently, an international campaign initiative – actually killed before publishing, though someone had managed to post it online before that happened.
You could have ( should have ) foreseen it, as posts would have been easy to track down with regard to this specific poster…. But you haven't had the tool (social monitoring) for that. So, you stayed in the dark. Now step out into the light!
Manage the present and the future according to your taste and have social media monitoring under your command. So, you can be aware of what is happening on the internet that might interest/endanger you. React quickly. Handle it like a Pro. Turn it into an advantage. That's the proper spirit!