Online Trends
#Royalbaby3 is here! [real-time dashboard]
May 23. was the day that's been highly awaited not only by the fans of British Monarchy, but also by the tabloids (and Social Media!) from all around the world – the royal baby is born! A boy, third child of Duke and Duchess of Cambridge was born at 11:01 BST, weighing 8lbs 7oz and "doing well", according to Kensington Palace statement. The name is yet to be announced! (*tbc)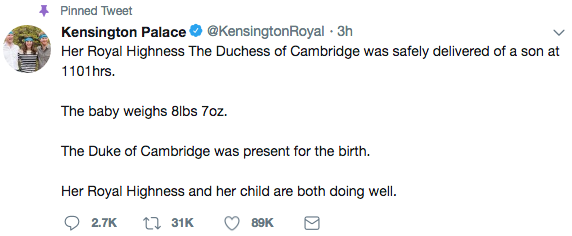 A wide stream of congratulations, wishes and comments began to overflow social media from the moment the birth of the baby was announced. Starting from Westminster Abbey, ending on Paddington Bear!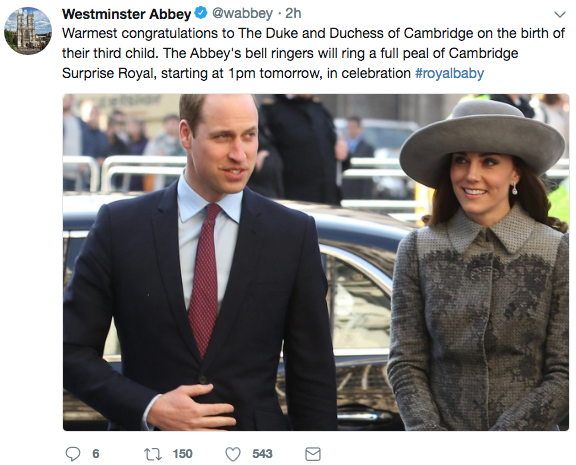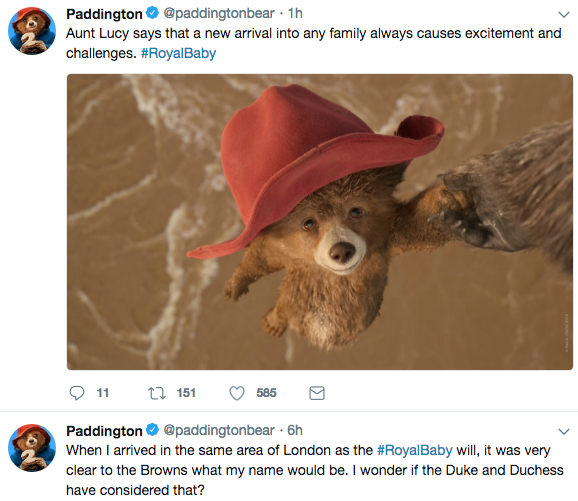 Apparently, Internauts from all around the world absolutely love this topic – from yesterday's morning, there's been almost 40 thousands mentions online, and still counting!
It's even more impressive knowing that baby boy shares his birthday date with one of the greatests Brits ever – Mr William Shakespeare. Adding the fact that 23rd of April also happens to be Saint George's Day, patron of England, we can assume that The British Isles will celebrate at their most tonight!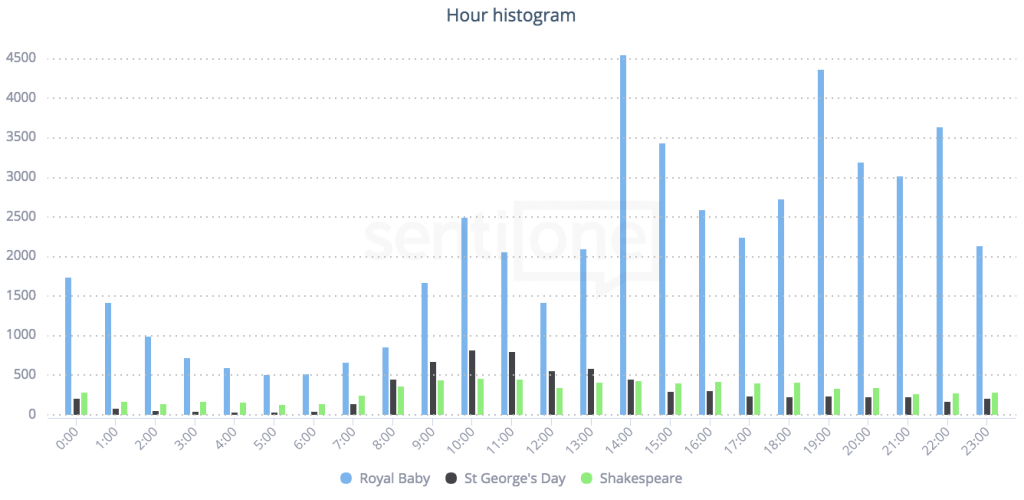 SentiOne welcomes baby prince into the world!