Online Trends
Why the mustache? #Movember online mentions summary
November has passed. It's high time we answer the big secret of mustaches around us. Some men decided to grow a pair… and grow mustache to raise awareness of male health. #Movember (mustache + november) aims to break the taboo of male diseases and encourage prevention. Men change their appearance for one month to draw attention to these issues. We checked how popular the campaign was on the web this year.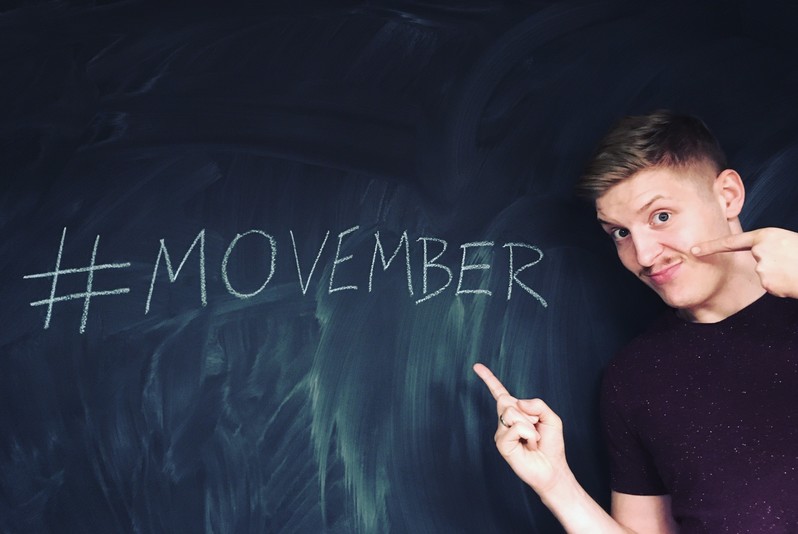 What is it all about?
The Movember Foundation has been organising a charity movement with the same title since 2004. The goal is clear – to raise awareness about men's health – especially testicular and prostate cancer. It started in Australia and New Zealand and quickly spread  around the world. Every year the campaign is popularised by hockey players, volleyball players, footballers, sports journalists, and other celebrities…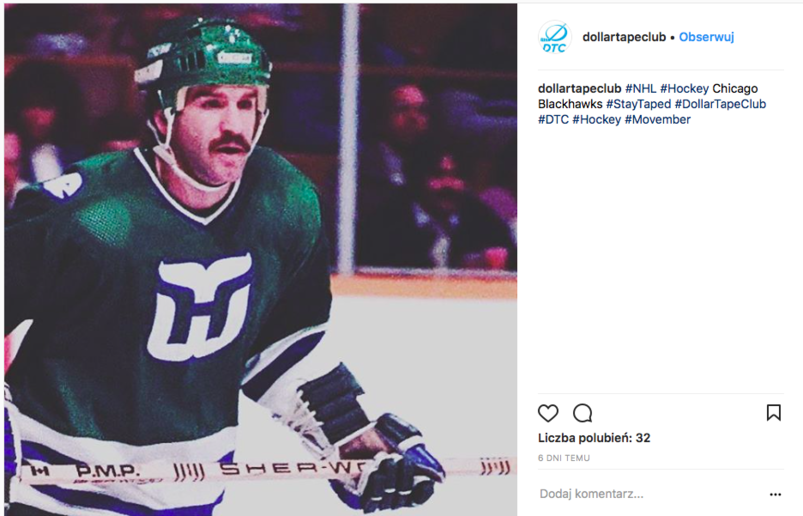 Online buzz around #Movember – summary
It's worth to talk out loud and write with capital letters about such initiatives. We checked how often Internet users in Europe discussed Movember campaign. The map below shows the intensity of mentions since October to the end of the key month – November. The darker the blue, the more mentions in the specified language!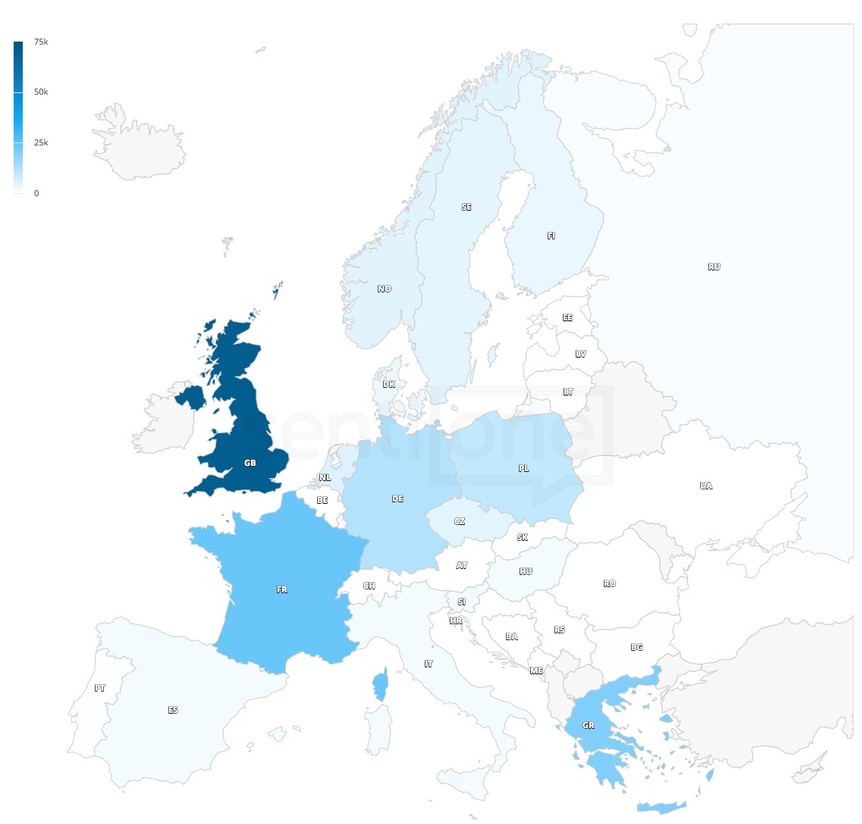 It might seem – because of the subject – that the vast majority of discussions should be held by men. Not this time! Results on the map show otherwise.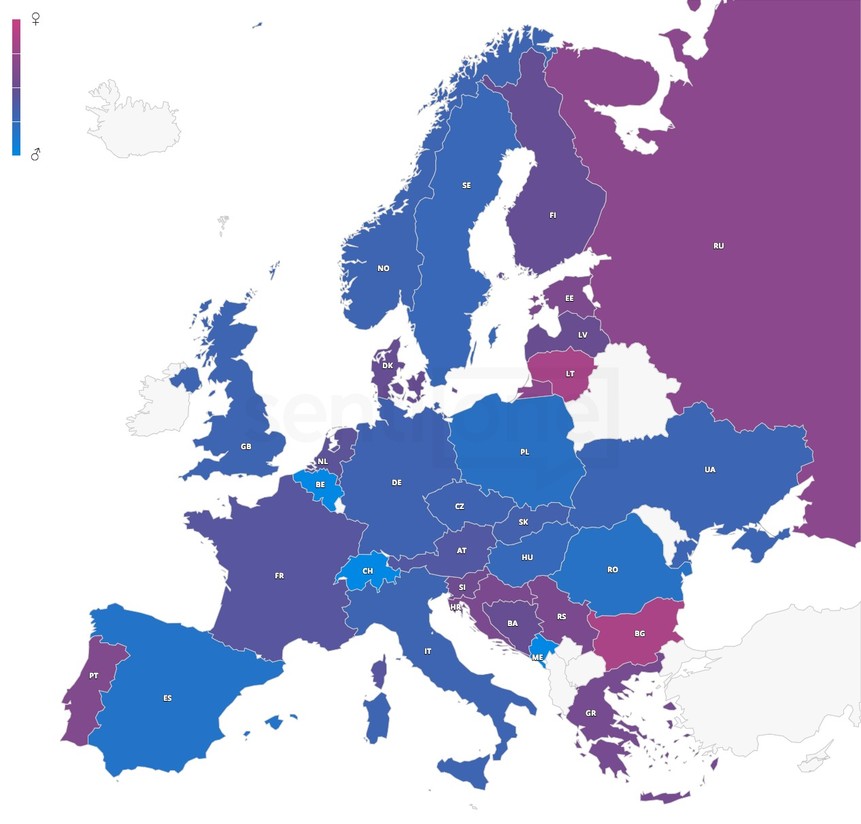 In this case, the more purple the color, the more words written by ladies. The women leaders in the Movember campaign became Lithuanians – 83% of all mentions in this country. The least active were women from Spain – only 17%.
Going beyond Europe and reaching the root of the campaign – its coverage is illustrated by the map which shows where Internet users report using #Movember. For the most part, the location is related to a photo of a person with a mustache, put on social :).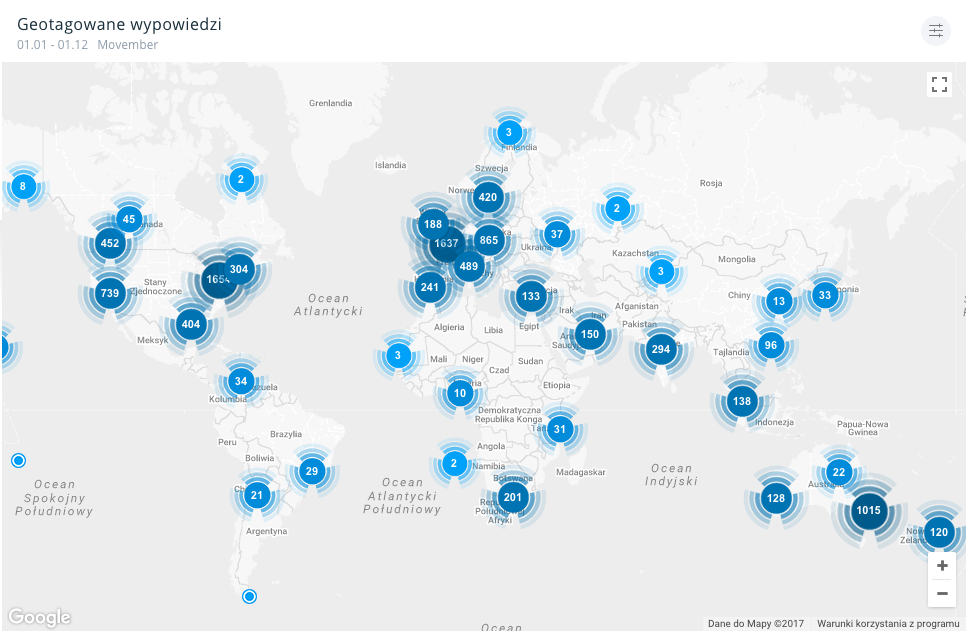 As you can see in the top picture, we also decided to take a little part in the campaign. Internet monitoring is a great indicator of the effectiveness of charity and social activities. It is worth discovering data not only on how many internet users talk about a particular subject but also in what context and who, among the opinion leaders, has the greatest impact. This approach can help to increase the scale of activities, raise awareness of the problem and also promote positive solutions, such as for example, preventive medical examinations. After all, these are the issues we should all care about.