Online Trends
BIG CHRISTMAS DATA – Most popular Christmas song and other statistics
For all of you who don't know me, this is my essence:  I'm absolute Christmas freak and social media lover. So you can figure out pretty easily how I got the idea of this small research. Together with my team, we've created a few queries related to Holiday season to discover the true statistics answering burning questions around the world.
Sentiment for Merry Christmas this year (with no neutral mentions). Our system gathered and analysed online discussions and we have undeniable proof that Christmas will be merry for most of us this year.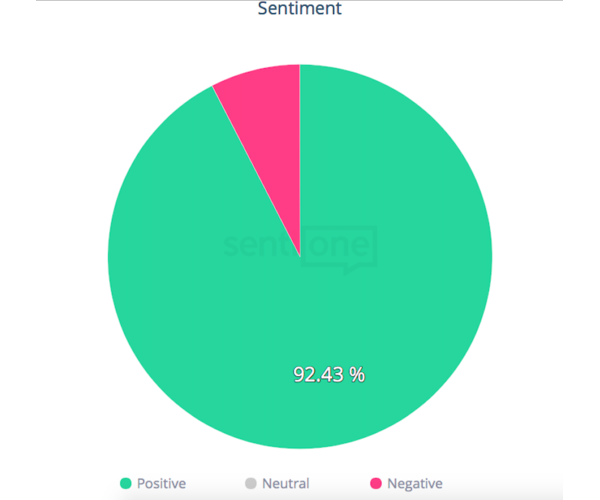 If you are still not a fan, maybe this chart will make you feel better:
UNFORTUNATELY… Grinch is on TOP in December. It's not the Christmas spirit, I know!
Where can we find all those Grinches?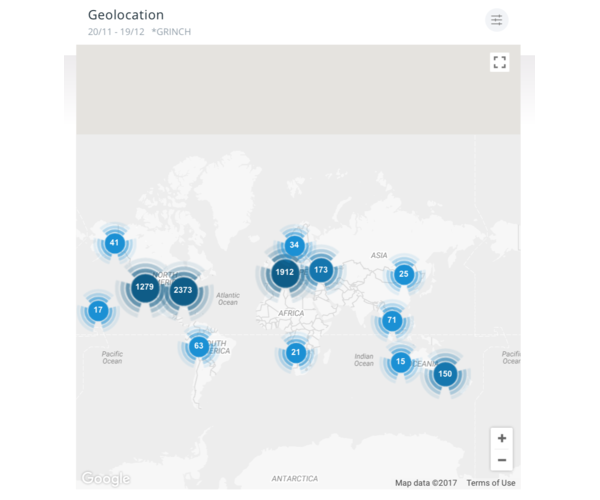 In case you were wondering about the most popular Christmas song, Elfs from SentiOne just checked it for you!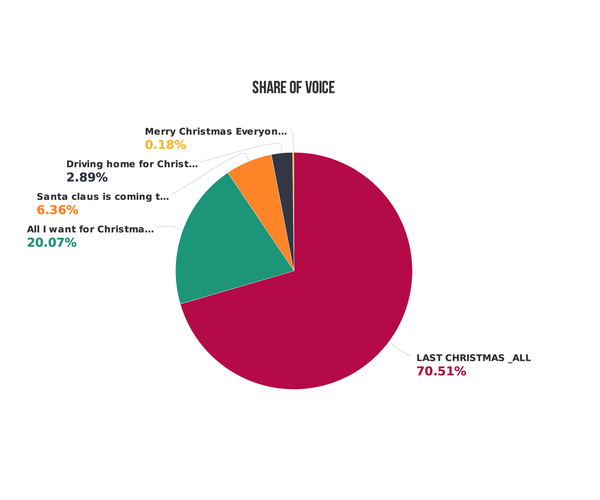 The chart shows top 5 Christmas songs 2016/2017 (from 18th December 2016  to 17th December 2017) based on social media listening score:
You were right! – LAST CHRISTMAS never gets old!
More than 150K mentions about that song since the beginning of December! It's still international anthem of Christmas! People started to talk about Wham! online in October!
Why All I want for Christmas is in second place? We see two reasons.
First:
And second:
Now we know what Christmas songs are the most popular online (not because of views but because of mentions).
What about movies? TOP 5 Christmas movies based on online mentions: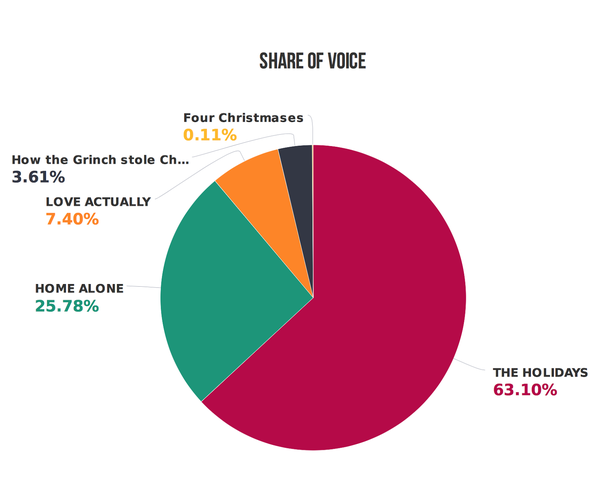 The Holiday is the total must see! Home alone ? and Love Actually are also on the short list.
The well-known reason we give presents at Christmas is to symbolize the gifts given to baby Jesus by the three wise men. But did you know what are the popular presents in German?  Here's what we've found:
1. Voucher
2. Books
3. Jewelry!
There's more! SentiOne knows what is the most popular Hungarian Christmas meal! It's the BEIGLI CHALLENGE! Walnut is slightly more popular amongst Hungarian in two flavours:
WALNUT FLAVOR: 1096 mentions
POPPY FLAVOR: 976 mentions
and compared to gerbeaud, beigli is really more popular:
GERBEAUD: 5258
BEIGLI: 16 044
TOP Czech Christmas songs? Yup, still "Last Christmas". There are some differences compared to the general analysis, as you may see below.

Social media listening is surely the way to know what people love about Christmas.
Would you like to find out more by yourself? Try us for free.