Online Trends
Last minute holidays and online monitoring – what do they have in common?
Flip-flops, swimming pool and floating mattress? Or quite the contrary – solid backpack, comfy shoes and bunch of maps? Regardless of individual preferences, one thing is certain – we all crave holiday trips!
Although some of us have their leave requests already signed, many people are still wondering what to do next. Where to find the best trips and how to organize it reasonably? And finally – as the summer is already here, is there still a chance to find something interesting?
As years go by, journeys – within the country, around it, and beyond the borders of the continent – are more and more available. We also tend to be more independent in this matter – we are still eager to use travel agencies, but also to organise trips on our own, using price comparison engines.
It's time to move on to the specifics!
"Last minute" is a term that has been igniting the imagination of spontaneous travelers for years, but also of those overworked ones, who can make the decision to take a leave just at the last moment. The vision of catching an exceptionally cost-effective occasion and packing your suitcase in fast mode sounds very good, right?
But where do such opportunities come from?
Travel agencies or carriers usually create such offers to minimize losses resulting from empty seats in airplanes or unoccupied hotel rooms. According to various estimations, this type of trips account for up to one third of sales of travel agencies. This is really a lot – it should be remembered, however, that quite often, a very small number of places is available as a part of a single offer – in this case group trips may be a bit difficult to organise.
This doesn't discourage travelers in general – every year, last minute trips tend to be very popular topic, regardless the latitude and longitude. Where do internauts talk about it online? It turns out that first three positions belong to Facebook, Instagram and Trip Advisor.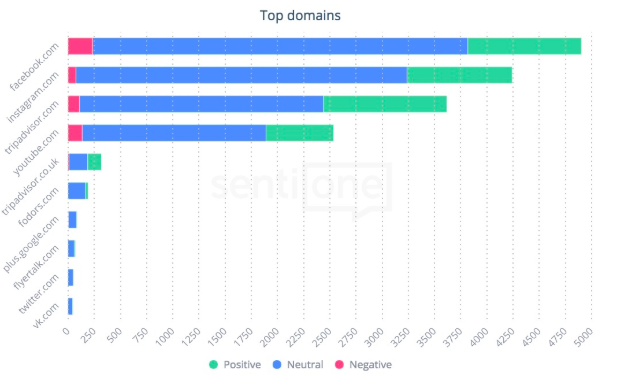 What does it actually mean? On one hand, it's not surprising that most of the mentions regarding summer holidays happen to be found on Facebook – this is where we like to share our travel experiences the most often. It also doesn't go without notice that Facebook has somehow became Internet in a nutshell – this is where we play online games, read articles and – last but not least – according to various researches, Facebook became the app that we check as the first thing in the morning. This fact can be effectively used by travel portals that aim for tracking down the most favorable travel offers. It's also not surprising that Trip Advisor holds the position on the podium, given the fact that it's the most popular travel website in the world, and the content is mostly generated by its users (reviews, photos, travel forum threads).
When do we talk about last minute trips the most often? In general, despite the gradual increase in popularity of our vacation trips in periods that we don't really associate with the need to use a sunscreen or beach towel, still, the most popular time to go on a well deserved break happens to occur between may and september. According to the research, people are the most eager to look for last minute trips or share their related experiences on Tuesdays and Fridays. This fact can serve as a valuable insight for travel agencies, when it comes to planning marketing budget and activities.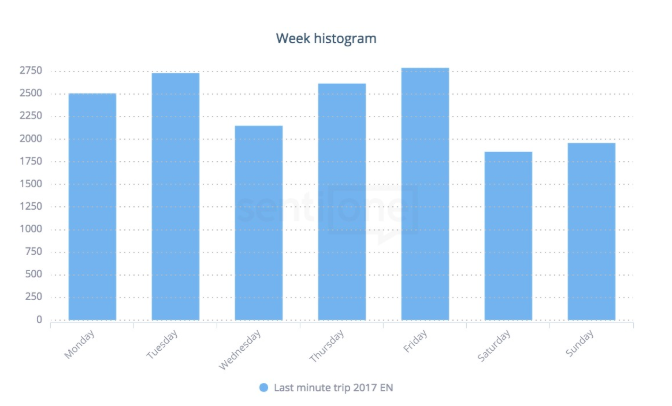 Who run the (spontaneous traveling) world? Girls! According to the data, it's the female part of the Internet users who engage the most in online discussions regarding last minute trips – though the difference is not that big: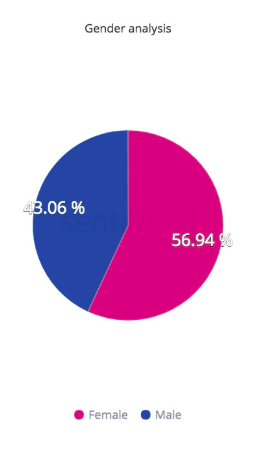 Let's leave last minute aside for a moment. We already know who talks, when and where about it, but we still don't know one important thing – how can travel industry profit from all this data?
People generally divide into two groups: those who absolutely adore planning – filling all the pretty travel planners, setting holiday countdowns and preparing packing checklists – and those who don't really care that much about the whole entourage and just want to hop on a plane/car/train/you name it and begin the adventure. Regardless the type, tracking them down online can be a great opportunity for marketing teams in travel industry when planning online campaigns!
Where all these travelers hide? Do they prefer discussing their potential travel destinations or consult the number of t-shirts in their luggages on forums or travel-related portals? Where do they look for advice? What words do they use the most often? This is when online monitoring steps in!
By creating a project and defining your objectives, you can receive a lot of helpful insights regarding your potential customer. Maybe you're spending a lot of money on Instagram campaigns, but your target group isn't very active there? Or you're not aware of the potential that lays in online forums? Online monitoring is the answer for all these doubts!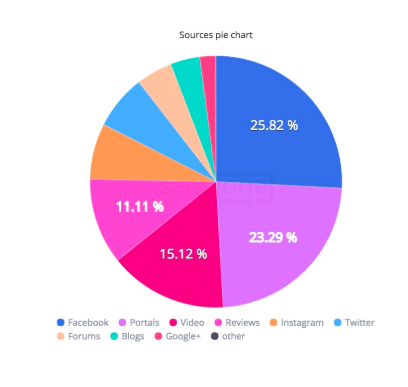 Sources pie chart – "Where to go on holiday?"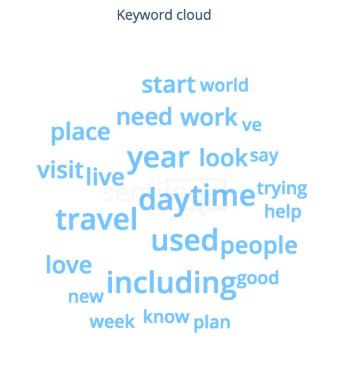 Keyword cloud – "Where to go on holiday?"
Travel industry is one of those where customers opinions have the biggest impact – one negative opinion regarding cancelled flight or impolite hotel crew can initiate an avalanche of consequences. Given the amount of travel agencies and carriers around the world equal to market competitors, attracting a single client may seem more difficult than ever. But is it? A simple, yet thorough, report based on online listening can give you the clear vision of customer expectations. We've got a solution tailored to modern enterprises needs and all you need to explore the world of opportunities is just give it a try.