Brand Reputation
How to set up Twitter for business and use it successfully in 2019?
There are over 500 million Tweets sent every day and as much as 326 million people using Twitter every month. Although the number of users is decreasing since 2016, the number of daily users has risen by 9% and Twitter for the first time announced profit in 2017.
Twitter is a news app
Remember, Twitter is about what is happening in the world. It's far more than just a social network app. It is about 'here and now'. To grow your business successfully via Twitter use it to report and share the news about your company and topics that matter to your you and your clients. Do you know that the Apple store lists Twitter as a news app, not the social network app?
The Twitter post is limited to 280 characters, so it forces sharp and on-point communication. Now, you can add as much as four images to one Tweet and tag multiple accounts in those images, without using any of the characters from the Tweet.
Step-by-step account set up guide
Since Twitter has a great potential to connect you to millions of people who don't know you yet, it's vital that your profile shows who you are.
Each element of the profile should present your best content. Download the Twitter app or use a desktop to set up the account.
1) Your Twitter @name aka handle
Your @name is your unique identifier on Twitter. It can contain up to 15 characters and should help people easily find your business.
2) Your profile photo
A business photo should visually represent your brand and fit well in a small space. This image isn't just on your profile page; it is the icon in every Tweet you post to ensure your customers can recognise you.
3) Your bio
Your bio is where you convince people why they should follow you and what is unique about your brand. You have 160 characters. Try to include useful information; what you tend to Tweet about, your location or business hours, and a link to your website. Use a unique link so that you can track visitors to your site from Twitter.
4) Your header image
You can use event photos, feature products, use a graphic with text, or highlight your work and team. Swap out this image periodically to spotlight promotions, events, product news, or keep things fresh. Treat it as a billboard.
5) Your pinned Tweet
Keep an important Tweet at the top of your timeline by pinning it there. Click on the "more" option on the Tweet you want to pin and select "Pin to your profile page." Use this feature to make sure visitors to your profile can't miss your biggest, latest news.
Now you are all set up you can start Tweeting. I want to share with you a thee key tends for 2019.
Best practices for 2019 – how to build a community and engage the Twitter crowd
Share your news here. Talk about product launches, news about your tour, new stores openings, events etc. let people know where you are and what are you doing.
Use a front facing camera. Twitter is about reporting what you see not what you look like. Add other content to include more than the promotional post (the equivalent of selfies). Show your audience something, teach them something — turn the attention outward to connect on a more natural level.
Have a conversation. The fun with Twitter isn't always in the original Tweet. Often is the discussion that goes varial. Don't be afraid to start a debate and text tweet only. Post a question, share an observation — even an open prompt asking for replies. Don't want to go first? Look for existing Tweets and reply to them.
Get inspired by those who know how to Tweet
As you are starting on Twitter, I want to share with you some inspirational accounts. These are small and medium size businesses which are taking the full advantage of what Twitter has to offer.
Kogi BBQ (@KogiBBQ)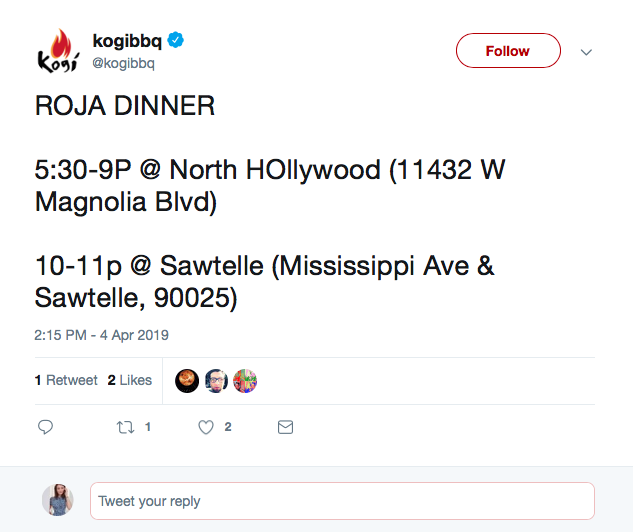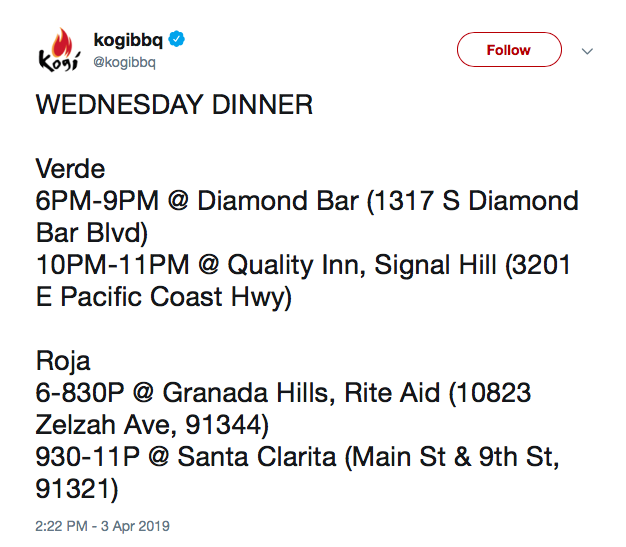 A Korean-Mexican fusion food truck, Kogi BBQ is taking full advantage of the news nature of the platform by telling what they are doing and where they are via their Tweeter feed. They do so by sharing their current location, location and upcoming schedules.
Greggs (@GreggsOfficial)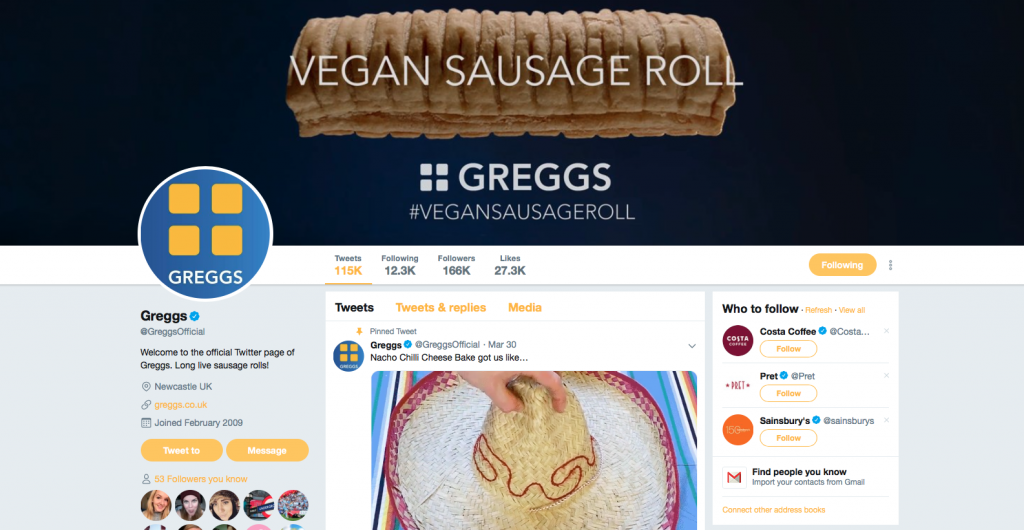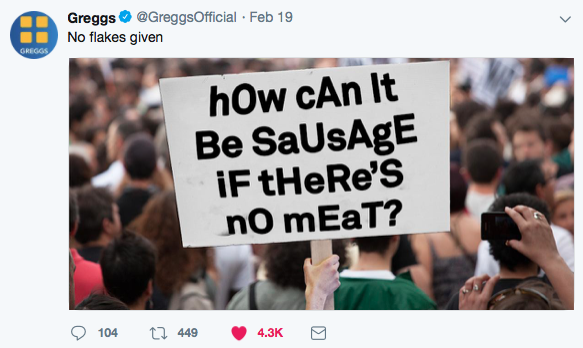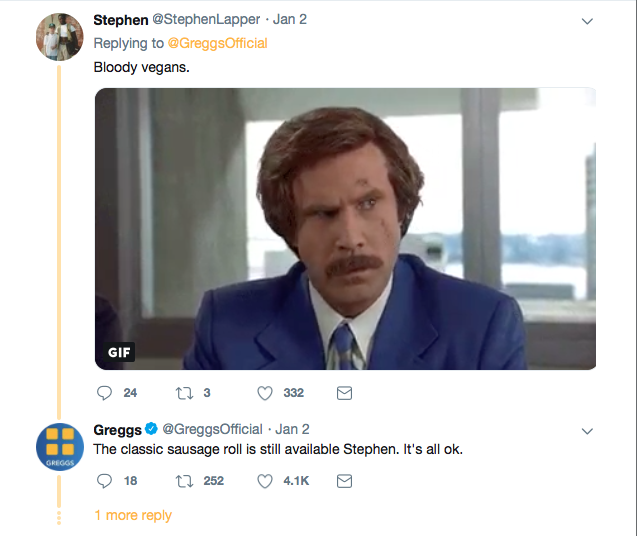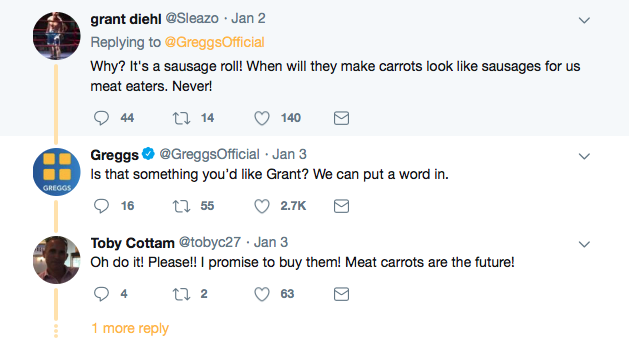 Have a conversation but don't be afraid to have a strong social voice and let the world know your opinion but let others have one too. Greggs launched his vegan sausage roll a few months back and made everyone aware of it by having an opinion. I highly recommend you follow Greggs Twitter account; you'll be entertained and learn how you do it from the best.
Roger Smith Hotel (@RSHotel)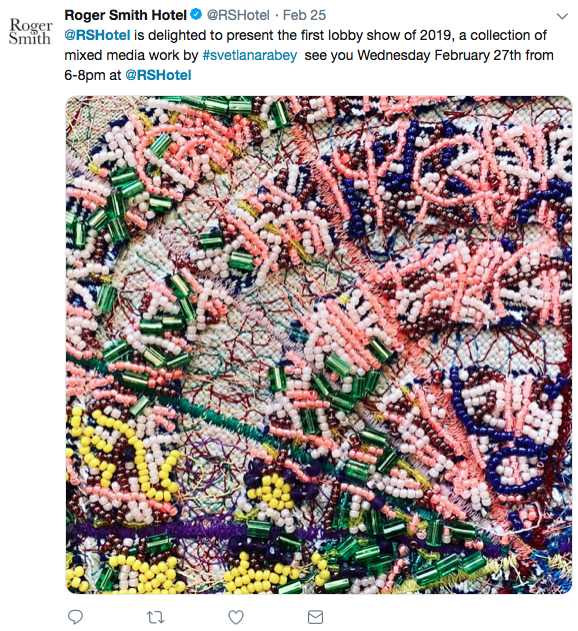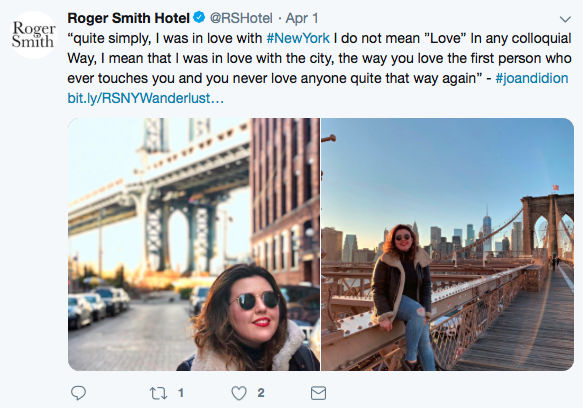 Roger Smith Hotel is a boutique hotel in the heart of New Your so to compete with the big boys they utilised on influencer marketing and 'the front facing camera' showing the attractions from the city. They also offer exclusive discounts available only when you book via the Twitter link.
I hope you feel inspired and your head is full of ideas on how to use Twitter for your business. With SentiOne you can easily track what people are saying about you. Sign up for a trial today, and we'll be on hand to explain how to use it to plan your content.