Online Trends
I solemnly swear that I'm up to no good! 20 years of the Harry Potter phenomenon
This Monday, on June 26th, magic happened on Facebook. As a part of celebrating the 20th anniversary of first publication of the most popular children's book of all times. It was exactly two decades ago when A Boy Who Lived and his friends came to our lives and stole our hearts.
Actually, the Facebook magic is a simple animation – after typing in the name of young wizard anywhere on your wall, your cursor turns into a wand and you can play a little and cast a few spells. The same happens for entering any name of four houses that Hogwart's students belonged to Gryffindor, Slytherin, Ravenclaw or Hufflepuff.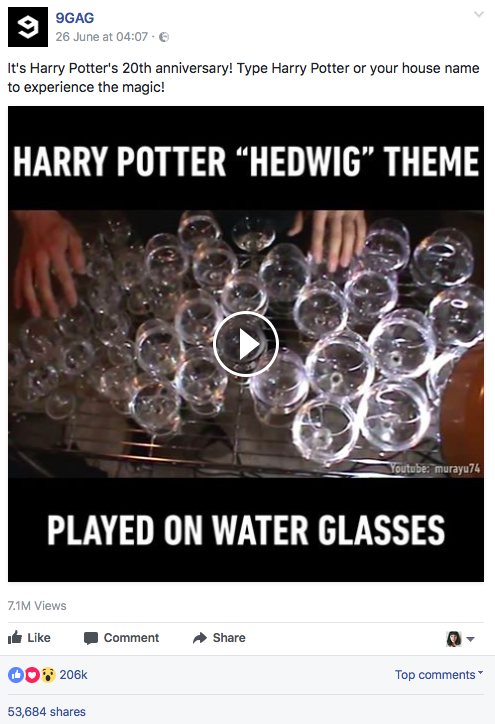 To encourage a whole wave of memories, sometimes all you need is a little thing just like the one that Facebook did. I simply cannot believe that it's been TWENTY YEARS already. And judging by the amount of likes, comments, and shares, I'm not the only one.
I bet many of us remember exactly when they first met with Harry Potter saga. I know I do. I was almost 11 so imagine my excitement when I read it and started to wait for my owl with a letter from Hogwart's. (Deep down I still believe that it must have somehow just got lost in mail.) I read the first two or three books that were already available and could barely wait for the next. I remember fighting with my older brother who'd be the one to read first the newly bought book. I remember staying up all nights reading and going to first film premieres at midnight. I remember reading the first book to my younger brother out loud because he was too young to read himself. I remember dressing up my fiancee as Harry Potter to almost every costume party we attended. I remember preparing myself a first book at hand to start reading right after the last page of the final part.
I can proudly say I'm a Pottermaniac. And sure, I know, I'm probably too old for this stuff but as Roald Dahl once said
"the greatest secrets are always hidden in the most unlikely places. Those who don't believe in magic will never find it."
I believe the Harry Potter phenomenon is more than just a series of books about a growing wizard. It's even more than a book about bravery, friendship, and integrity. It's more than a book about a mother's love to her child. I think, with the technology developing so fast, we'd all use a little magic in our lives. And what Facebook did on Harry Potter's 20th anniversary proves that perfectly!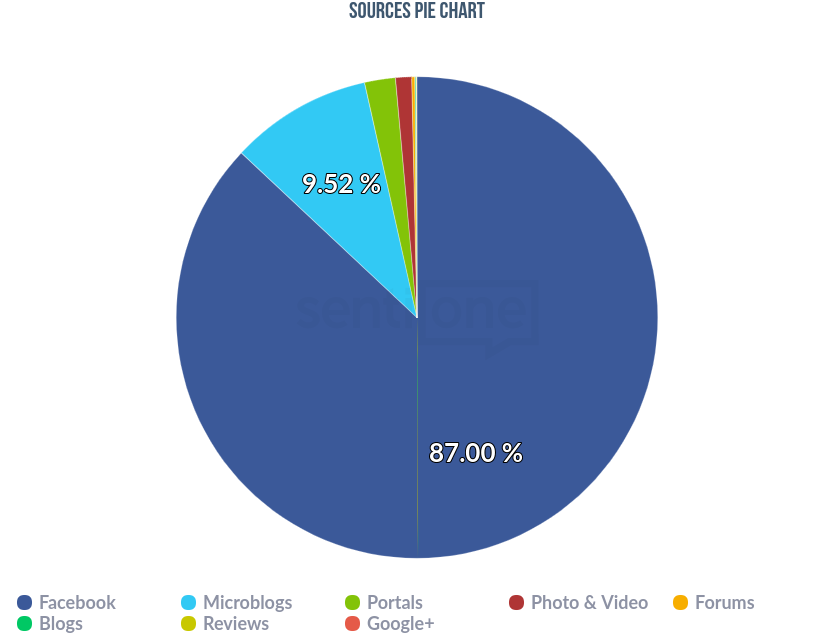 Here's a chart of sources for Harry Potter mentions on 26th June – the anniversary date. Source: SentiOne
A little thing to inspire millions of fans to reminisce. Imagine the marketing opportunities in the audience that you can trigger with a simple campaign.

Chart of mentions about Harry Potter in the last month. Source: SentiOne
To prove that Harry Potter phenomenon might be the sign of our times and the whole generation's answer to the technology growth, I checked how popular is J.K. Rowling compared to a few of children's books authors prior to the internet era. Even though we probably have all read Tom Sawyer's adventures or double checked many wardrobes for the entrance to Narnia, it's still the little wizard's creator that we talk about the most on the internet.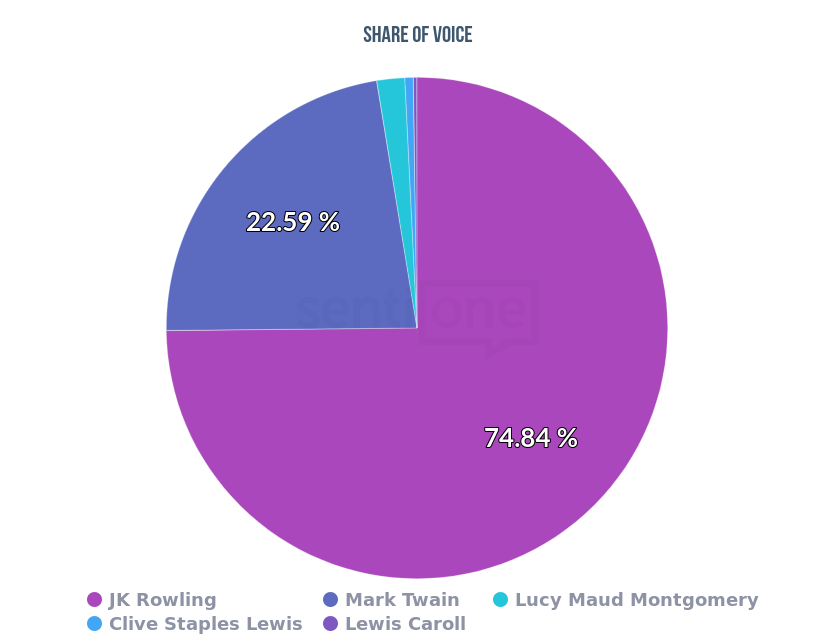 Even though the book series about The Chosen One started 20 years ago and officially ended 10 years ago, as you can see, the idea is still alive. Those children who grew up with Harry, Ron, and Hermione, still know where to look for the magic.