Customer Engagement
Client service on the Internet and social media – current issues and challenges
Being present online provides numerous opportunities for entrepreneurs. However, it's getting more and more challenging. Companies are surely willing to monitor the Internet, but answering to clients' questions and comments efficiently enough seems to be the real concern.
User activity on social media constantly grows. Therefor, main players on social media keep finding new ways to engage these users. A real-time example may be Facebook Marketplace app (currently available in USA, Australia, and New Zealand) that gives possibility to locally post items for sale through Facebook.
With technology development grows awareness amongst companies, realising that basic client service by email, chat, and telephone is not enough anymore. Regardless the communication channel, your customers need you to react to their questions and issues right away. Your lack of analysis and answer to what's happening on the web means losing trust and can become infraction on brand image.
Issues and challenges
I will now elaborate on what usually troubles brands online. Most of these issues are the result of the need to communicate on multiple online channels. Let's see.
Switching – constant jumping from one tab to another in your browser to answer to mentions found by online listening may become irritating. Imagine that your daily activity reaches up to 50 threads (which isn't that uncommon in big companies). Multiply this by the amount of members of your team. Switching between tools and threads – from the big company perspective – is simply a waste of time and money.
Access to multiple channels – because of security reasons, companies usually avoid giving employees the access to social media profiles on their private accounts. Sharing one account within the entire Client Service team may lead to different problems, on the other hand. For example no history of answers and reactions with a clear view of who exactly took the responsibility for contacting a particular user might become an obstacle. Further challenges for companies include dividing work between distinct divisions (such as marketing, sales, client service) – with just one Facebook account you can't assign tasks to particular teams automatically.
Real-time analysis and reports – each social platform provides statistics within their own tools.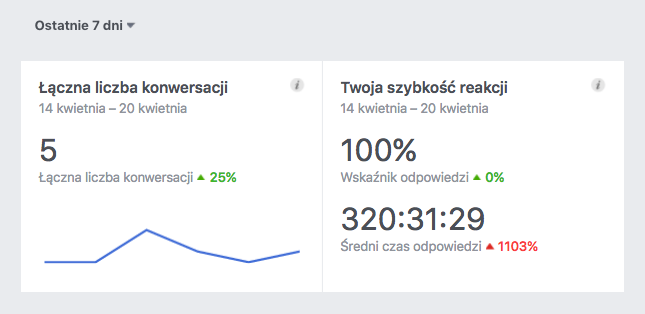 The employees of big companies have got to check multiple platforms with various data each day. They don't have the possibility to use one source, where they would check the amount of mentions queued up or currently at service, not to mention generating reports from the last months.
Obviously, there are some tools that allow Facebook, Twitter, Instagram or Youtube analysis, but don't gather information from all the communication channels (i.e. blogs forums and portals), what is necessary for global analysis and reporting online and social service. They are also not developed to look into matters related to advanced client service.
Giving proper authorisations – it seems common enough that when a new person joins the team, before they start publishing answers in threads, they need to find out the means to do so. On social channels such as Facebook or Twitter it's not possible for new team members to learn on real threads by writing answers without publishing before the supervisor's acceptance.
Available solutions
As SentiOne Product Manager I'm proud to state the fact that our tool can face up to all those issues and challenges.
In a nutshell, in the means of client service and challenges mentioned above, key features of SentiOne are:
Authorisation of reaction accounts (social media, forums, portals, blogs)
Managing teams, routing and permissions (assigning specific threads to suitable teams, defining tasks and permissions)
Advanced client service reports
Supervisor panel to analyze the intensity of mention dropping in and threads currently at service (with the possibility to assign threads between teams and their members, to change priorities of different threads)
Analyzing the standard of client service online and on social media, ability to set KPIs depending on source and many many more.
Solutions potential
For companies to resolve problems described in the first paragraph, means to:
speed up the reaction to mention time,
optimize service time which reduces the costs,
improve the safety (in the means of the threads history access by particular operators),
increase the client satisfaction.
For those interested in the subject, here are the effects of our solution implementation at mBank:
The increase of activity rate in reactions to customer issues went from 66% in 2015 to 90% in 2016.
Time of reaction to mentions improved from 65 minutes in 2015 to 16 minutes in 2016!
Summary
Effective client service online and on social media is possible. Not only to small companies and bloggers. The important thing is to measure workloads and find out how to optimize your tasks.
If you want to learn more about advanced solutions for client service online and on social media, contact us: olga.kurszewska@sentione.com.
More of my articles available here to read (in Polish).