You'd think that everyone understands the simple fact that social media is, by definition, a public space. Things we say and content we interact with is essentially a matter of public record. Nobody should be more keenly aware of this than celebrities, who should be used to the media reporting on their every word and thought.
And yet, the following people failed to understand this rather simple principle. These are the stories of some of the most spectacular ways in which careers were ruined by social media.
Justine Sacco – how not to do PR
For a moment, it seemed that Justine Sacco had it all – at just 30 years old, she enjoyed a senior PR position at IAC, the American media conglomerate. Although not a celebrity in the common sense of the word, she was certainly somebody – despite only having a measly 170 Twitter followers at the time.
During a long-distance plane journey to South Africa, she decided to amuse herself with a couple of snide remarks aimed at her fellow passengers. Some choice (now-deleted) quotes include:
"'Weird German Dude: You're in First Class. It's 2014. Get some deodorant.' — Inner monologue as I inhale BO. Thank God for pharmaceuticals."

"Chilly — cucumber sandwiches — bad teeth. Back in London!"


"Going to Africa. Hope I don't get AIDS. Just kidding. I'm white!"
It was that last one that drew particular ire for its blatantly racist tone. Despite only having 170 followers, Justine Sacco became the number one trending topic on Twitter – thousands upon thousands of people commented to express their disgust, with even her employed chiming in. Sacco herself was blissfully unaware of this – she was stuck on an 11-hour flight to Cape Town and only realised what had happened after she landed.
Needless to say, she hasn't worked in PR since.
Gilbert Gottfried – the unfunny comedian
Gilbert Gottfried is an American comedian known for his rather crude brand of humour and his signature shrill voice. He is perhaps best known for voicing Iago the parrot in Disney's Aladdin – and his numerous off-colour jokes and remarks.
Following the 2011 earthquake and tsunami in the Japanese Touhoku region, Gottfried tweeted several crude jokes making light of the situation. While Japan was dealing with the massive loss of life and property, as well as the second-worst nuclear meltdown in history, Gottfried was tweeting these gems:
"Japan is really advanced. They don't go to the beach. The beach comes to them."

"Japan called me. They said, maybe those jokes are a hit in the US, but over here, they're all sinking."
Obviously, outrage followed, culminated by Gottfried being fired as the voice of Aflac Duck – he played the part for twelve years at that point. Considering Aflac does 75% of their business in Japan, we can't really blame them.
Since then, Gottfried has stayed away from any large-profile appearances, being relegated mostly to low-tier celebrity reality television and podcasting.
Danny Baker – ruining four decades' worth of a career in a single tweet
British radio listeners don't need to be introduced to Danny Baker. Starting his career as a writer for the New Musical Express, he has been a mainstay of British radio and television for almost forty years.
It baffles the mind, then, that a man with such a long legacy in public media would think that this was an appropriate thing to tweet about the then-royal family members Prince Harry and Meghan Markle: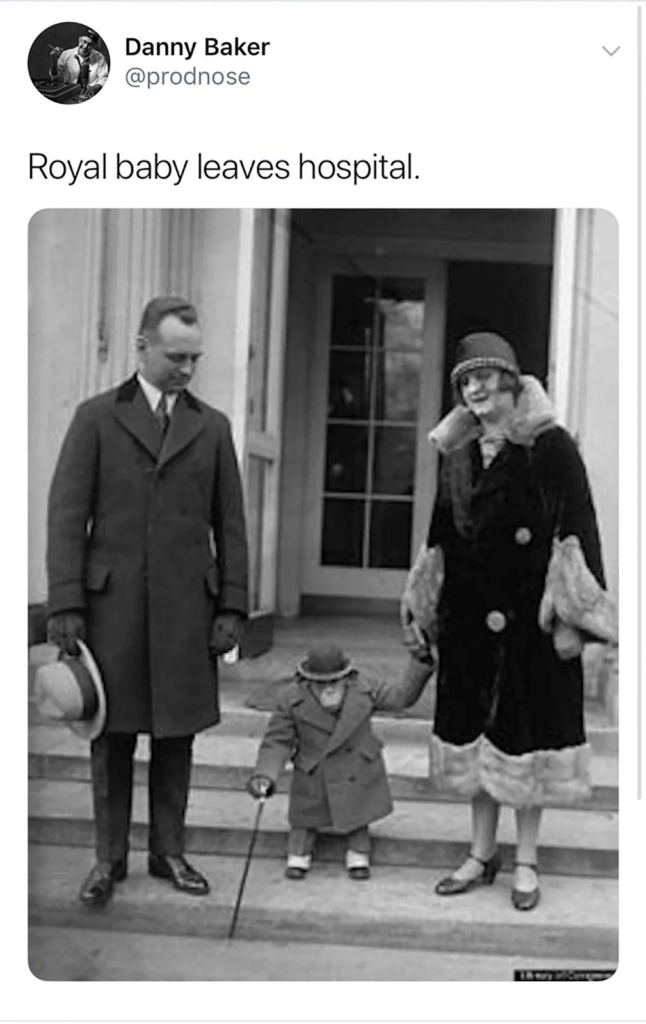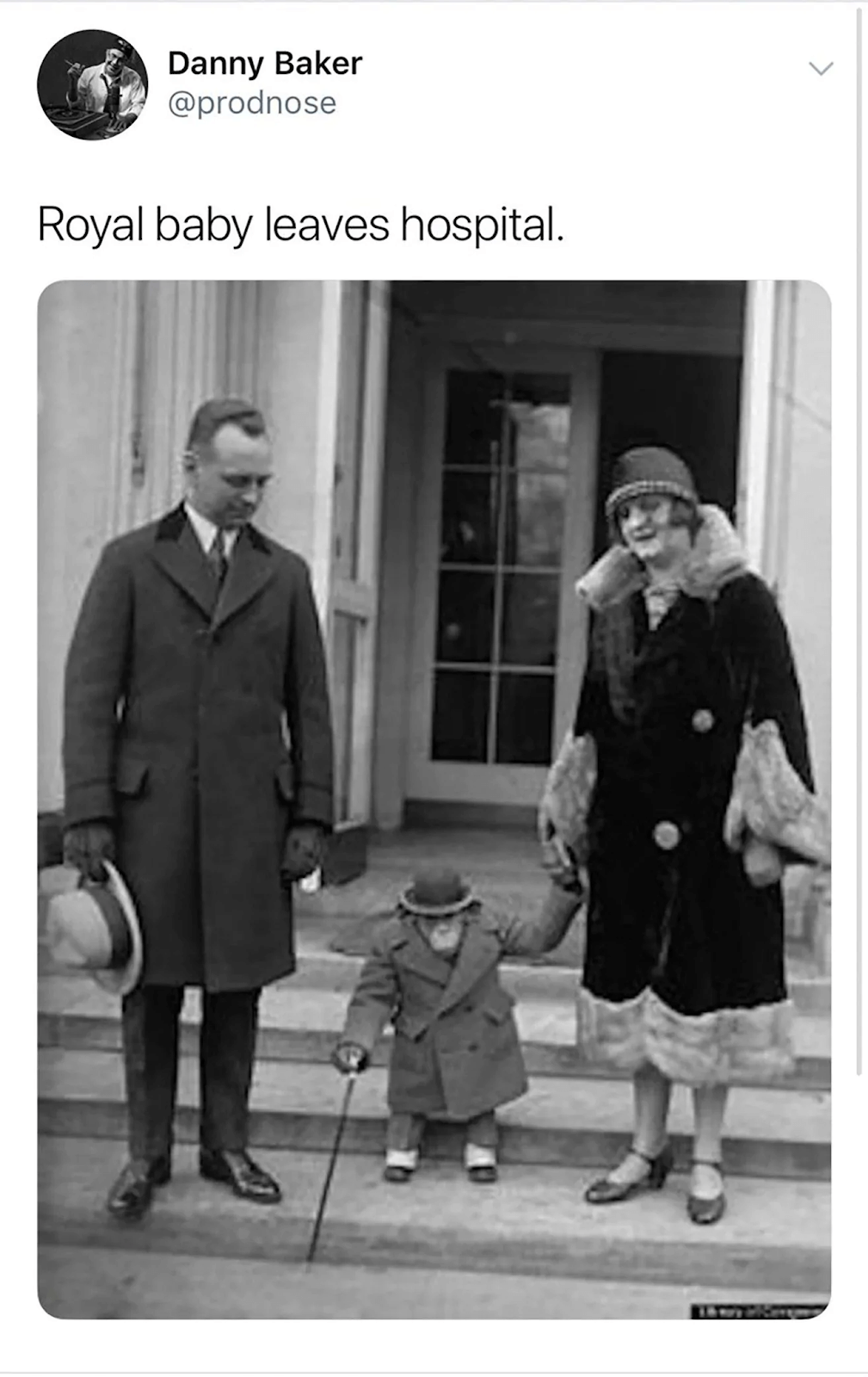 He didn't have to wait long for the backlash to come – the obviously racist tone of the tweet resulted in a wave of widespread criticism which was not quelled by a rather tone-deaf apology.
The BBC didn't hesitate to sack Baker, leaving the media veteran with no choice but to pursue a career in – what else? – podcasting.
James Gunn – a career (almost) ruined
James Gunn needs no introduction – he's the man who brought the Guardians of the Galaxy to the big screen. The two films depicting the adventures of lovable rogue Star-Lord and his companions have not only been some of the most successful and critically acclaimed films in the Marvel Cinematic Universe, but also in the superhero genre as a whole.
Gunn was set to produce and direct the third installment of the franchise when American political commentator Stephen Crowder dug up and publicised some of Gunn's old tweets as retaliation for his unfavourable comments on president Donald Trump.
The tweets in question joked about topics such as sexual assault and child abuse – clearly, not a good look. Despite offering a heartfelt apology and receiving support from several high-profile celebrities (including the entire cast of Guardians of the Galaxy films), Gunn was fired by Disney.
However, this decision was reversed in March 2019, after several meetings between Gunn and chairman of Walt Disney Studios, Alan Horn. Gunn is back on track to produce the new Guardians film.
Conclusion
It's not just celebrities that should take utmost care about their posts on social media – it's all of us. While we may think we enjoy a degree of anonymity on social media, and that our tweets simply disappear into the void, the old adage still applies – the internet doesn't forget.
Social media crises are an all-too-common reality for many brands. Thankfully, social media listening software, such as our own SentiOne, can detect crises as they happen and help you react before the situation escalates. Get in touch with us and schedule your free trial today!