Big news this week – we're launching one of our biggest product updates to date! We're completely overhauling the reporting features in SentiOne – read on to learn more!
SentiOne Reports: completely revamped!
Customer feedback is extremely important to us here at SentiOne. You spoke and we listened – we're completely revamping our reporting features to better meet your expectations.
To start with, we're reducing the number of available reports, bringing them down from six to three. Your feedback made it abundantly clear: you want less options that do more. To this end, we focused on the three most popular report types (Brand Awareness, Comparative, Results) and packed them full of features and customization options.
Brand Awareness 2.0 – our most popular report, supercharged
Perhaps the most important element of this update is what we did to your favourite – the Brand Awareness report.
For those not familiar with our flagship reporting tool, it allows SentiOne users to quickly ascertain the most important facts and figures about any given brand or keyword. Among the information provided by the Brand Awareness reports are:
A brand health index analysis – the ratio of positive to negative comments

A results summary and a keyword cloud – what context is your brand discussed in?

Demographic analysis – which demographic groups favour you, and which are ambivalent?

Sources analysis – who's talking about you – and where?

Reach estimation, top authors and hashtags, and reach over time – to measure the effectiveness of your campaigns
The revamped Brand Awareness report now lets you choose which functions and widgets are relevant to your needs. The customization doesn't end there, either – want to brand the report using your (or your client's) logo? Done. The reports are available in both PDF and PPTX files, and they are generated in just a few moments directly in the SentiOne app.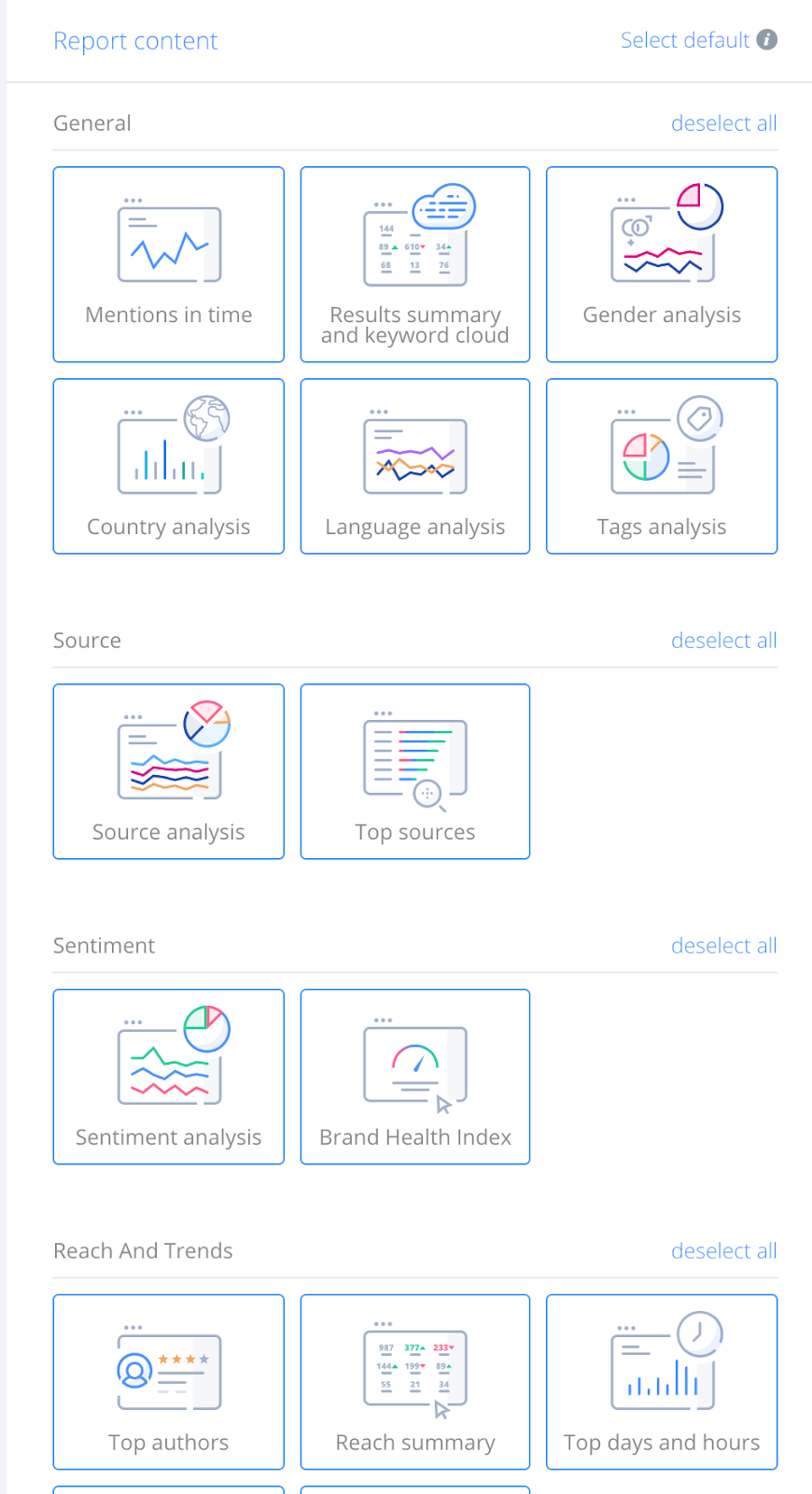 You don't have to keep logging in, though – if you set up a cyclical report, it will be delivered directly to your mailbox. 
Additionally, each widget can now provide example mentions: never miss an important discussion point or a potential PR crisis!
"The main focus of our continued development of the SentiOne Listen app is the rapid processing of as many mentions as possible. We don't want our clients to waste time doing manual analysis – that's what our algorithms are for. Additionally, we'd like our reports to be automatically generated at all times so that we can scale SentiOne across many different markets, time zones and an unlimited number of clients. – Martyna Gostomska, Product Owner.
Where can you access the new reports?
You can access our new report functionality like usual – by selecting "Reports" in the left-hand side menu of SentiOne Listen.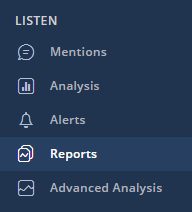 How to generate a new Brand Awareness 2.0 report?
There are 6 simple steps that you need to follow in order to generate your first report.
Go into Reports section using the left-hand side menu in the SentiOne app

Click "Create New"

Select the Brand Awareness 2.0 Report

Setup your report: choose your project, select the widgets and add a list of sample mentions (if needed)

Wait 2 minutes 

Download your report in PPTX or PDF!
We look forward to hearing your feedback about the new reports – and we're excited to reveal more new features as we develop them further. Thank you for choosing SentiOne!