Brand Reputation
Kindness comes back! 26th Great Orchestra of Christmas Charity's finale as seen by internet users
There's already more than 81 million Polish Zloty on Great Orchestra of Christmas Charity's bank account! Therefore the declared target sum has been reached by now. The question is: will it surpass 100 million this year, same as previously? That's what we're going to find out during dedicated press conference, dated on 8th of march 2018.
We were keeping track not only on Orchestra's bank balance, but also on how and how often internet users were mentioning the whole endeavour. Along this year's finale there's been more than one million mentions generated already – but internet users haven't said their last word yet! Next big peak will most probably arise around the announcement of the final sum gathered this year.
So far, we've been most eagerly discussing the topic of Great Orchestra via Facebook and Twitter, including many comments under related photos and videos. It came as no surprise – as we speak about the craziest and full of positive vibe event in Poland! Photo and video seem to be the best options for expressing so many positive emotions.

Graph of sources via which internet users discussed the Great Orchestra of Christmas Charity's topic in January. Source: SentiOne.
Each year, the GOCC's topic engages entire polish society, but not only – it's also widely discussed around the world, which shows the geolocation graph below. When it comes to the gender division, there's almost as many men as women taking part in the discussion.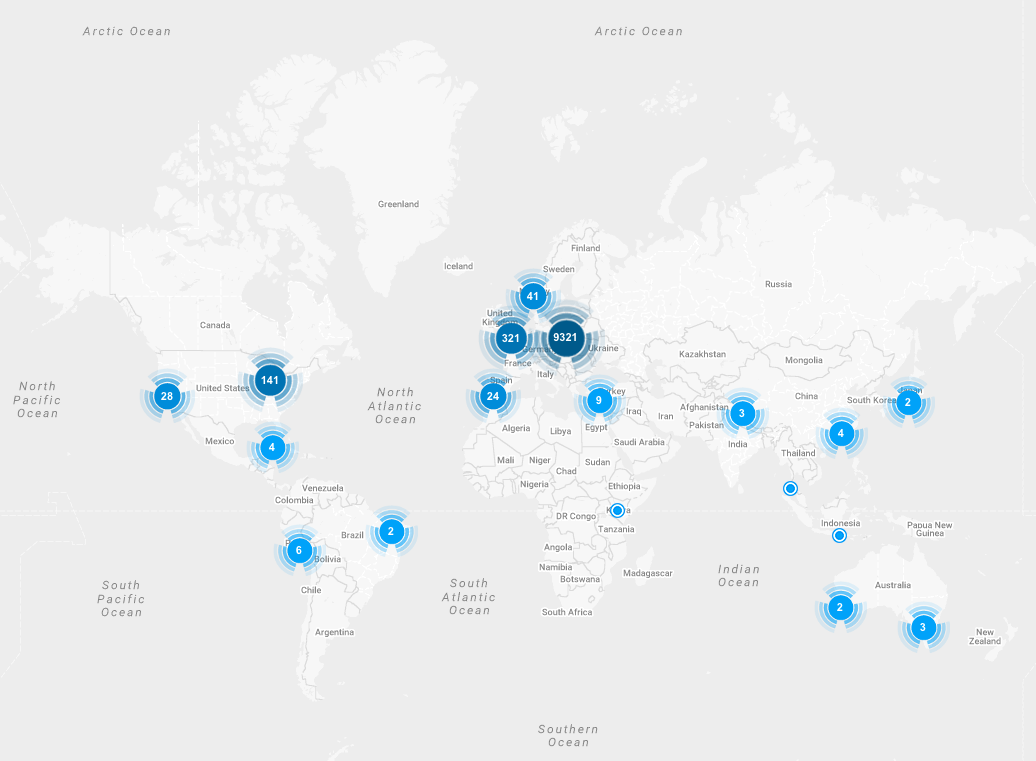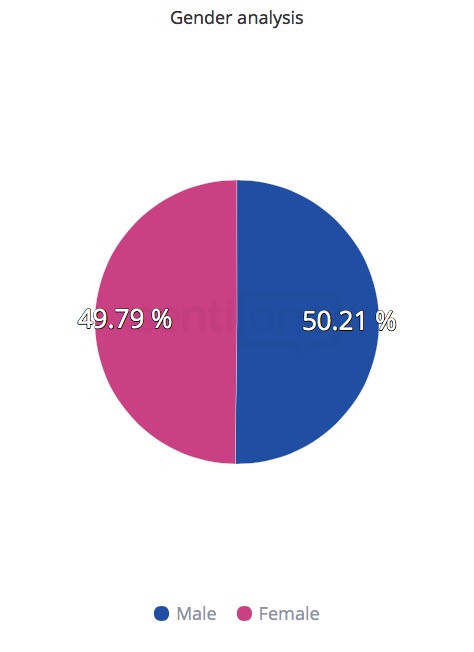 Orchestra for the big and little ones
This year's GOCC played for equal access to healthcare for all newborns. The noble goal of saving children's lives is helping not only toddlers themselves, but also their families who can enjoy their children's wellbeing thanks to Orchestra's efforts. Figuratively, we can say that Jurek Owsiak's crew one more time played both for the little and big ones, like few years ago, when GOCC donated part of collected funds for the purpose of helping seniors.
The movements across entire society (visible in online discussions) means also an active participation of other institutions and firms – starting with sole traders, ending with huge corporations. Let's look at few examples from this year.
In Złotoryja internet users hearts were conquered by Sułtan Kebab who donated entire Sunday's revenue to the Orchestra.
On 14th of January 2018 (Sunday) we will be open from 11 a.m. to 8 p.m. – this day revenue will be entirely donated to the Great Orchestra of Christmas Charity. Support them with us!
In Elbląg, GOCC department shared on Facebook a picture of local priests' another nice gesture:
Talking about huge corporations, we should mention mBank – the official GOCC bank, which doubled its clients donations during 26. Final – by as much as PLN 7 million! And this is the spirit of the Great Orchestra of Christmas Charity!