Tags
In this tab you can create, delete, edit, activate/deactivate tags. You can also check how many statements were marked with a given tag. If needed, you can search tags using the filter option.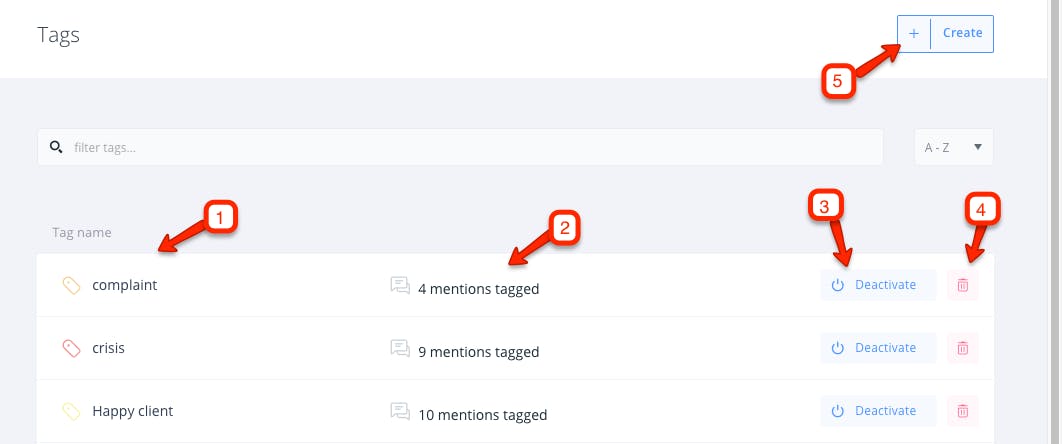 Name – after clicking the name we go to the edit mode.
Number of tagged statements.
Delete tag.
Deactivate tag – after deactivation, in this place there is an icon that allows to reactivate tag.
Add a tag – creating a tag consists in giving its name and choosing its colour
How to use tags within SentiOne?
Every system user can attach different tags to statements (defined by authorized users) while reviewing them. Statements can have one or more tags simultaneously. In the Mentions panel you can also filter statements according to attached tags (field on the bottom left-hand panel).