SentiOne now supports Facebook group monitoring. In order to monitor a group, it needs to be owned by a Facebook profile linked to your SentiOne account; alternatively, SentiOne needs to have its access authorised by the group owner. 
In order to enable Facebook group monitoring in SentiOne, complete the following steps:
On Facebook, enter the main page of your chosen group. Select the "more" menu item and click "Edit Group Settings".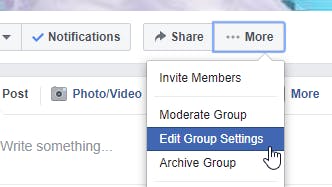 Scroll down to the "Apps" section and click "Add apps".

Add the SentiOne application by typing its name into the search bar.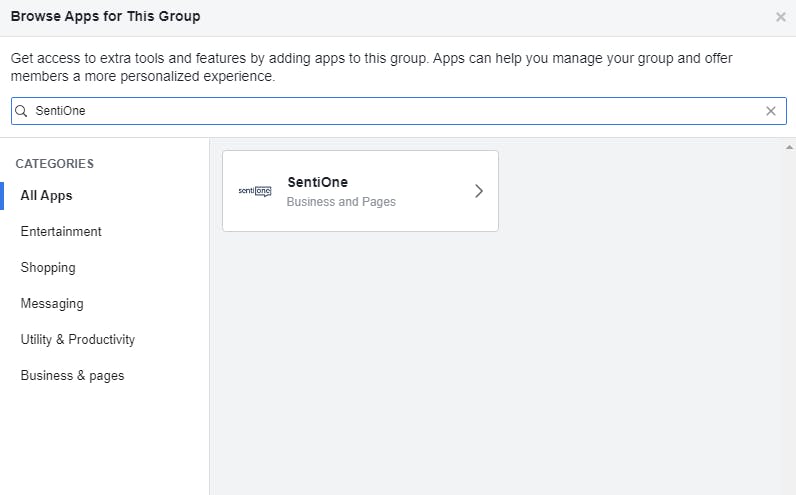 Next, link the Pages that you want to have access to the group in the Linked Pages section.



Reauthorise your Page in the SentiOne app.
In SentiOne, create a new project using the "Facebook Group" template.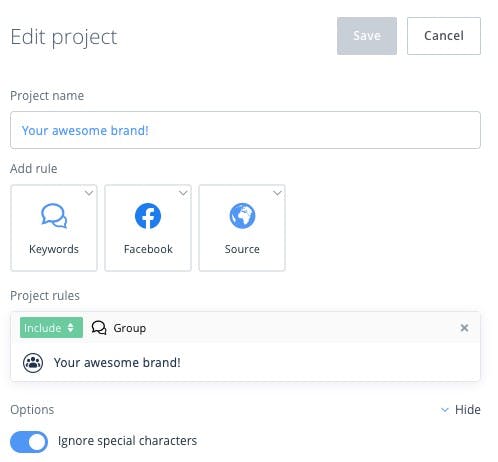 Please note: in compliance with Facebook API access policies, we do not display the names of group members.