The Bot Building Guide
Everything you need to know to create effective chatbots and voice bots.
Free ebook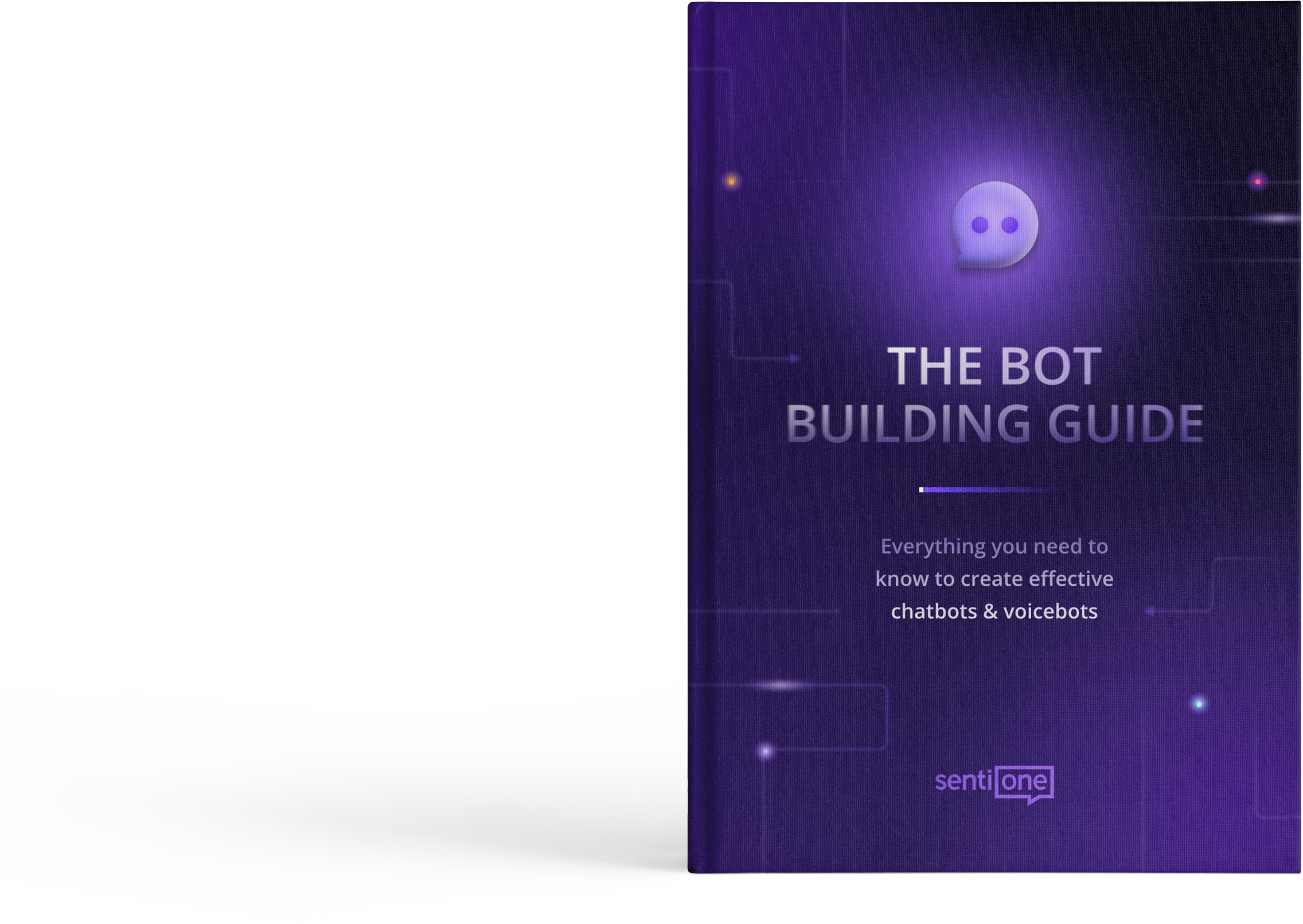 "
A team of bot designers put together 76 pages of recommendations and step-by-step guidelines on how to build effective bots. Backed by numerous real-life implementations, iterations and best practices. This guide is for you - made by bot designers for bot designers.
Download the guide to learn how to:
Design effective AI chatbots and voice bots

Train your NLU model

Successfully implement and monitor your bot
Copyright SentiOne 2023