Level up your customer service! With SalesLift it's a piece of cake!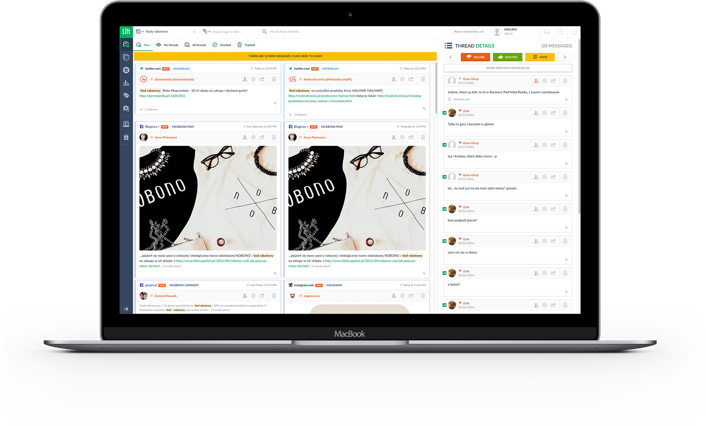 React immediately
Posts that you are interested in will appear in SalesLift just seconds after being posted on the Internet.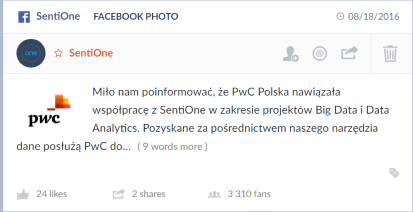 Manage your relations
Thanks to SalesLift archiving conversation history with your clients, communication is even more effective.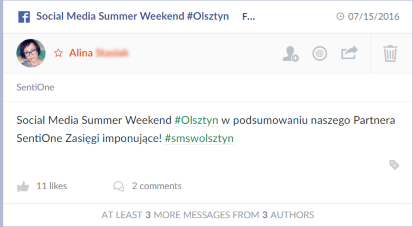 Sell
Identify occasions for your product or service sale by the Internet. Create advanced user's profiles. Convert potential leads into clients with built in funnel management features.

Be effective
Thanks to notes and tasks assignment everyone in your company can be your brand's representative on the Internet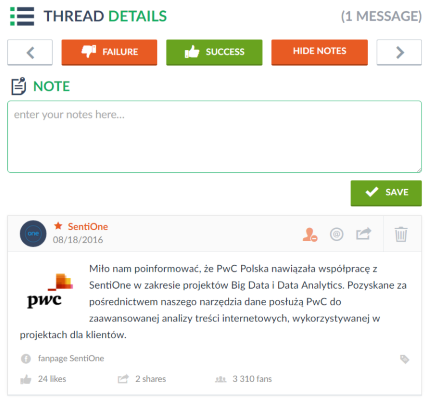 Work in a team
Add members of your team and give them different permissions in order to organize your workflow to perform smoothly.