Response templates
What advantages can response templates bring you?
Response templates are one of the many functionalities available in SentiOne React. They allow agents and managers to create ready-to-use reply drafts, which can be used to quickly answer commonly asked questions and problems reported by users and clients.
Customer care teams use different kinds of resources (knowledge center, FAQ) on a daily basis. They are usually available on agents' computers, online, or on paper. Such solutions always require extra effort from employees – they have to go through each source every time they need them. Proper templates have to be found and copied in. Although resources like that ostensibly save time for agents – after all, they don't have to re-type the same answer dozens of times – the way they are generally implemented and utilised is not optimal, as getting to the right template takes many actions. Here at SentiOne, we decided to cut down these actions to the absolute minimum – hence the creation of response templates.
Because response templates are easily accessible from the response view, the length of the entire customer care process can be significantly shortened.
How to configure and use response templates?
Response templates can be configured in the dedicated panel. To make searching for templates easier, we can assign them to general categories. It's possible to add templates in different languages within a single category.
Predefined templates are available for use in the thread details view, within the response panel. After reading a new message, an agent can click on the "Reply" button to enter their response. The "Use template" option is available below the text window. Choosing it opens a list of categories, from which the user can select a specific category. The suggested answer is automatically pasted into the reply window, allowing for editing, if necessary.
How to add a new template - step by step
Adding a new response template is done through the Configuration module: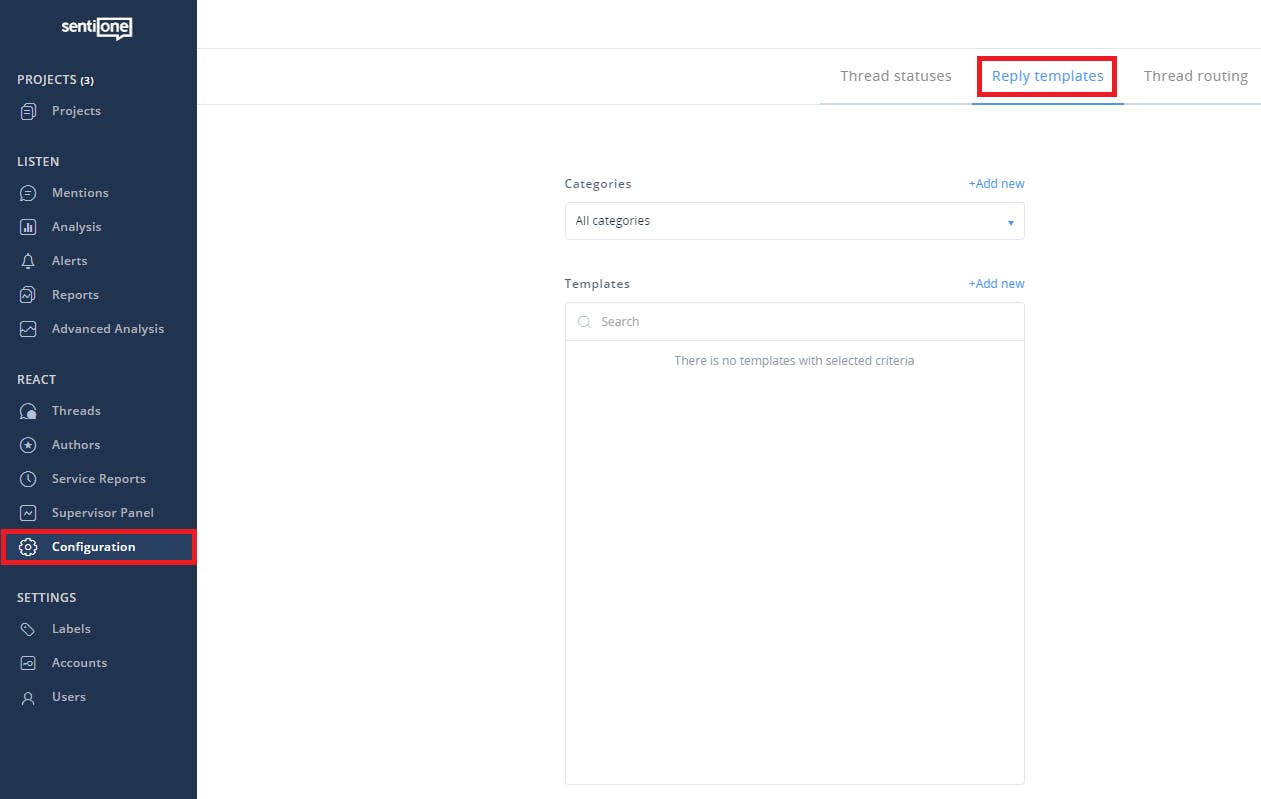 The Reply templates tab is available for users with appropriate permissions:
2. Let's start by adding a new category, such as "ATMs"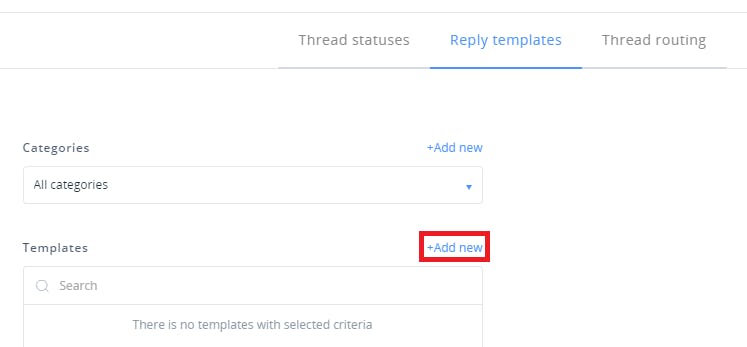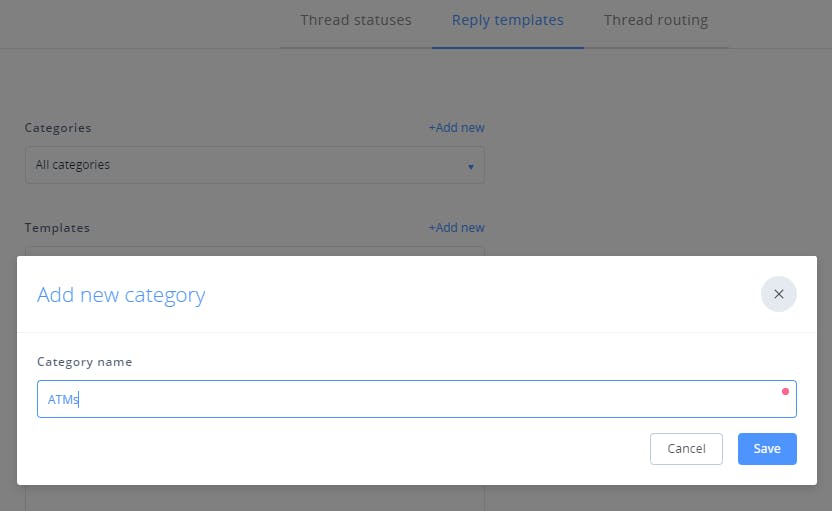 3. The next step is to add a new template within the chosen category: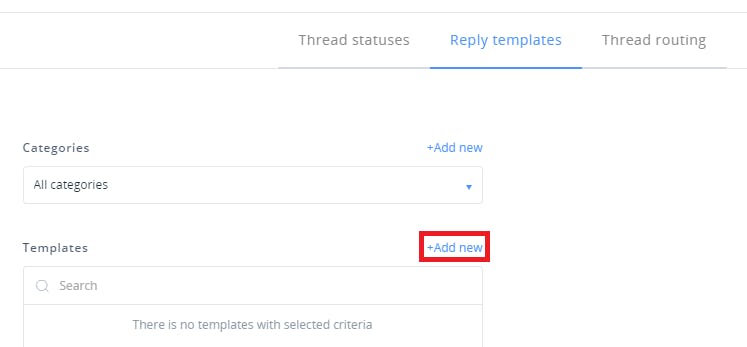 First, choose a category in the first window, then name the new template and type the text of the template: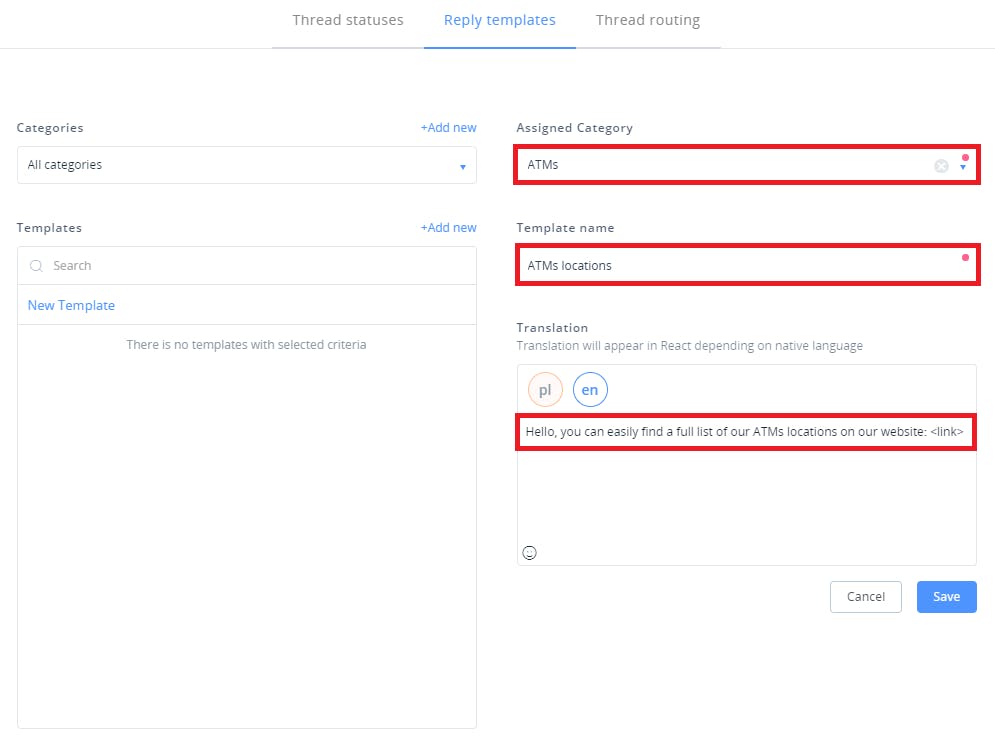 How to use response templates - step by step
1. After saving a template, it becomes available next to the "Reply" option automatically: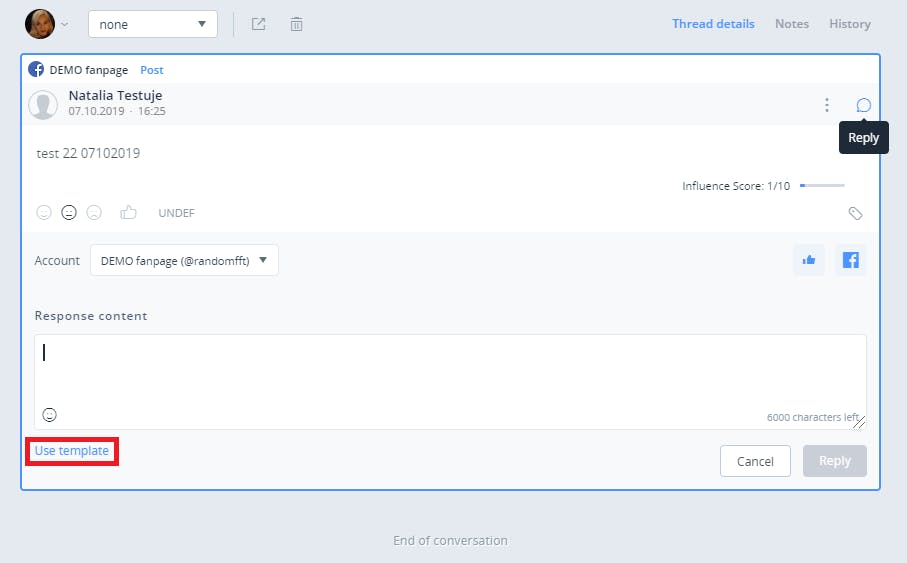 2. Choose the category: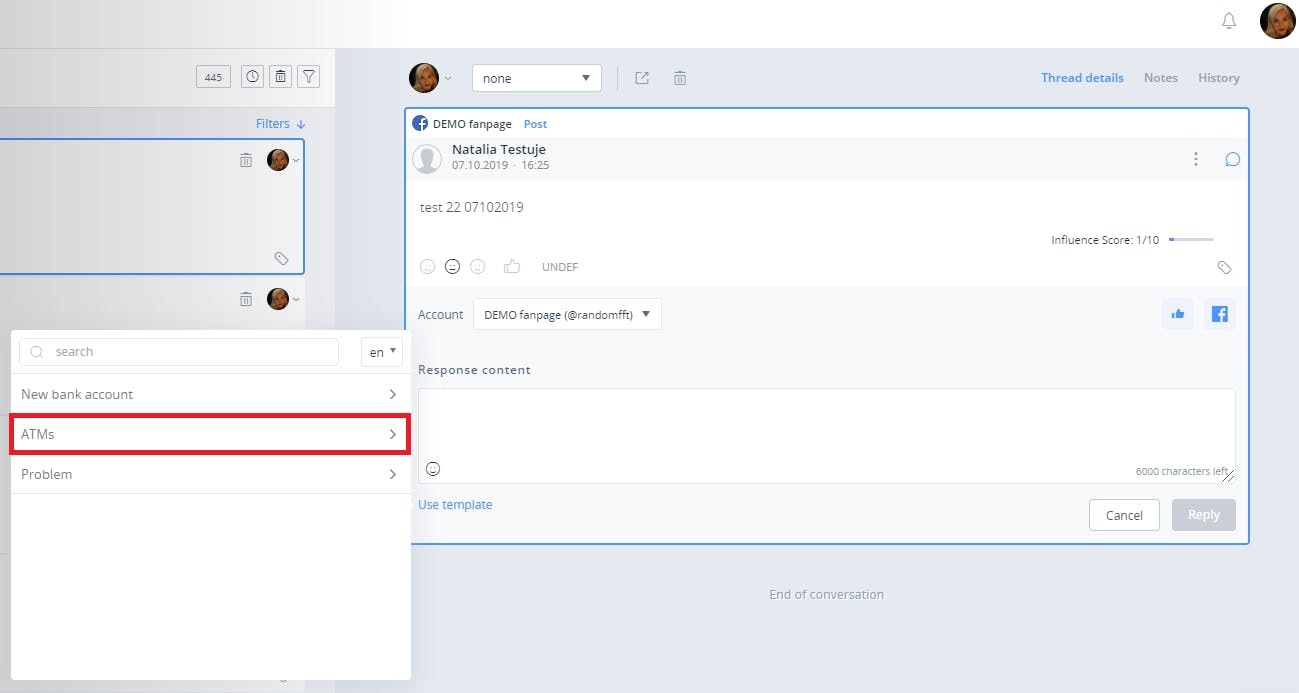 3. Choose the name of the template (you can see a preview of the answer by hovering over):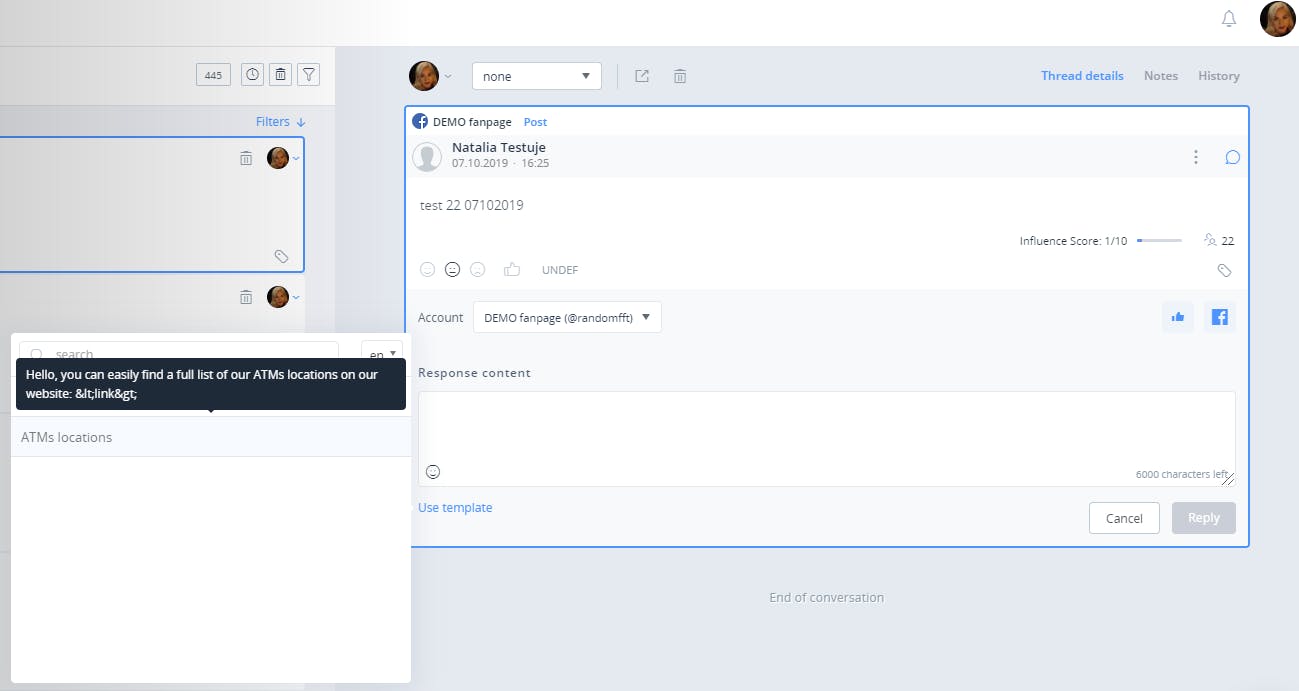 4. The chosen reply is pasted into the text window (you can freely edit its content before submitting):