Intoduction to Interface
SentiOne interface consists of 3 important areas:
Left menu – allows you to switch between the modules depending on the stage of your online monitoring and brand management activities.
Upper bar – gives you additional options regarding account management, interface language, and payment options.
Main screen – area in the center where configuration views, results, and reports are displayed.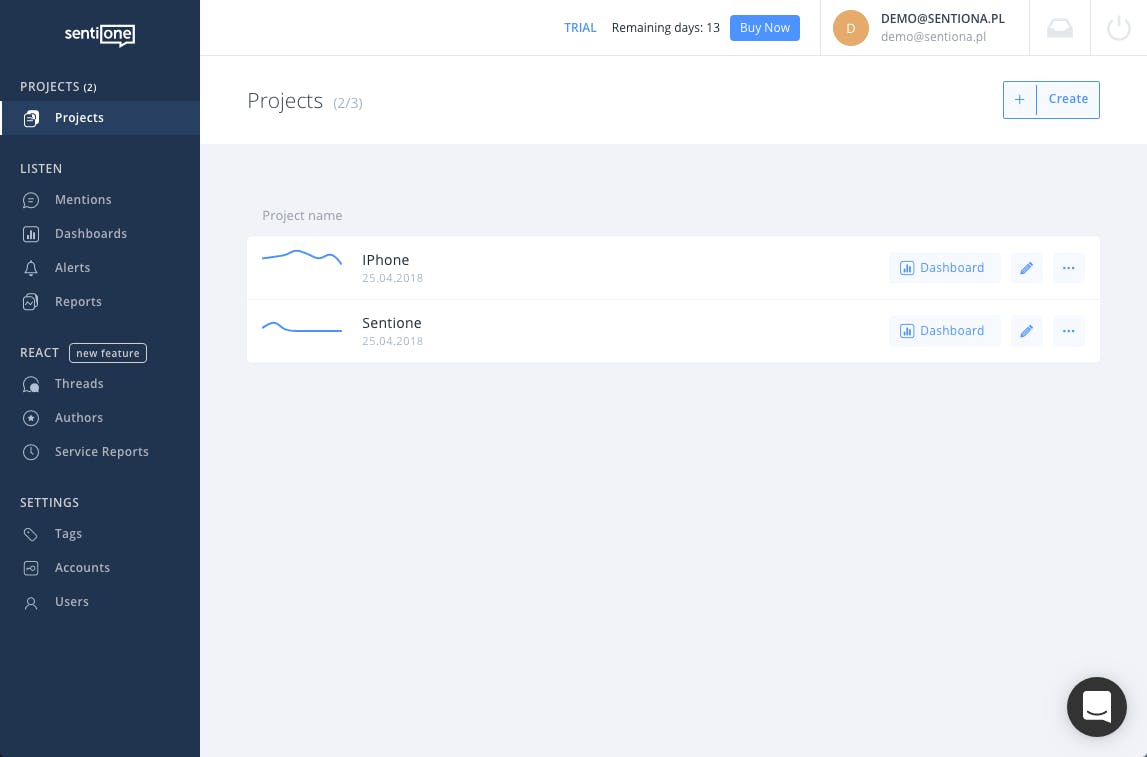 Left menu
Using the menu on the left, you can navigate through the available modules of the SentiOne application.
The upper bar
On the right side of the upper bar, you can find information about your account settings, notifications, and logout button.
Changing your password and interface language
After hovering over your photo, you can display the link to your Profile Settings.
After you click it, the Profile Settings screen will appear and here is where you manage your profile, for example:
Change password
Set the interface language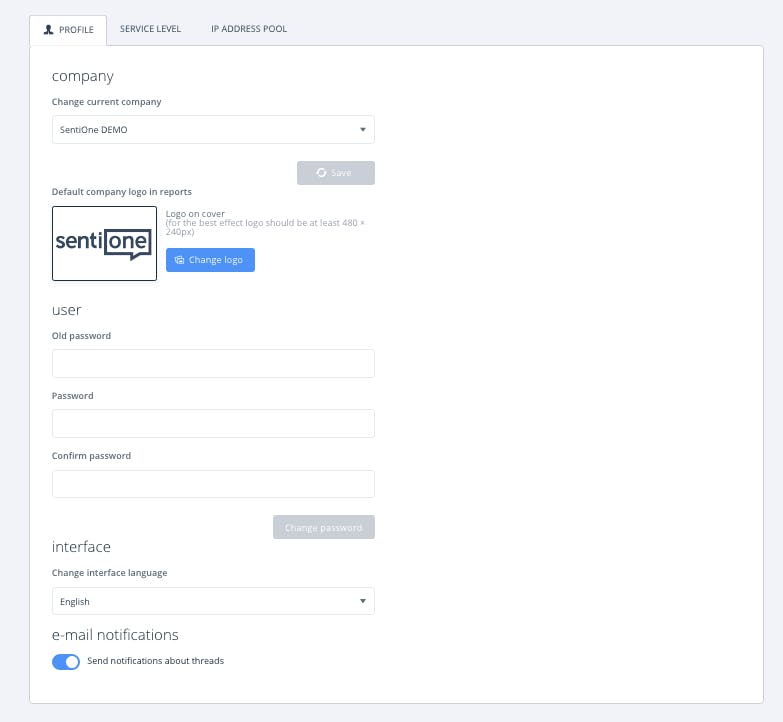 Logging out from the system
To log out, just click the OFF icon on the right side of the upper bar.
Main screen
Key purpose of the main screen is to display the configuration features, results, and the reports. It is the largest area in the center where you can see all the widgets and manage all of your online activities from one tool.